Clark County coroner's office to do autopsies for Nye County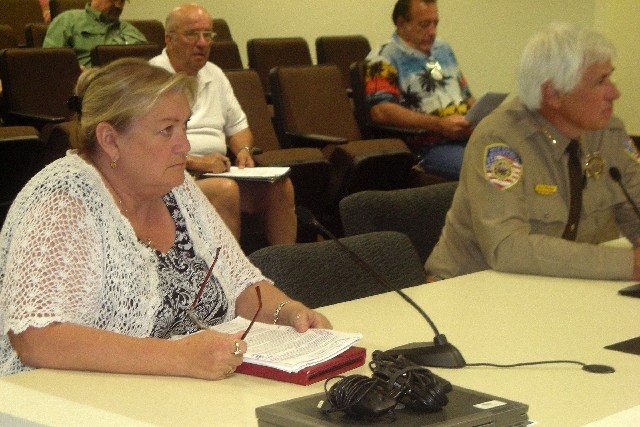 The Clark County coroner's office again will be performing autopsies for Nye County.
Nye County commissioners last week terminated a contract with medical examiner Dr. Rexene Worrell after 10 years.
Before Worrell's contract, the Clark County office handled all Nye County autopsies.
Autopsies are performed when a person dies in a suspicious manner or a crime is suspected.
"We've provided services to the Nye County sheriff for a number of years, whenever their service provider, which was the medical examiner, was not available, whether by vacation or any other reason," Coroner Michael Murphy said. "We're good neighbors and have worked closely with Nye County over the past 10 years."
Murphy said the five forensic pathologists on staff in Clark County handle an average 10 to 12 cases per day and 3,000 to 4,000 per year at a standard rate of $2,500 for a full autopsy, $400 for an external examination. The fees are set by county ordinance.
Worrell charged $1,850 per autopsy.
"We have a very good relationship with the Clark County coroner's office, a very good relationship with the Clark County coroner," Nye County Sheriff Tony DeMeo said. "No one's going to notice anything."
Mortuaries will transport bodies to Clark County for an autopsy for a fee. And Nye County deputies will pick up the evidence from the coroner's office. DeMeo said they currently pick up evidence from Las Vegas once or twice each week.
Worrell said she was upset at the way the County Commission handled her termination after so many years of service.
"It was just so horrible the way they did it," Worrell said. "If they don't want me and they can save money, by all means, that's wonderful if they can do that because counties are losing money. But don't discredit me in the interim."
Worrell is also the medical examiner for Mohave County, Ariz.
The Clark County coroner's office already handles cases for White Pine and Lincoln counties.
Contact Pahrump Valley Times reporter Mark Waite at mwaite@pvtimes.com.