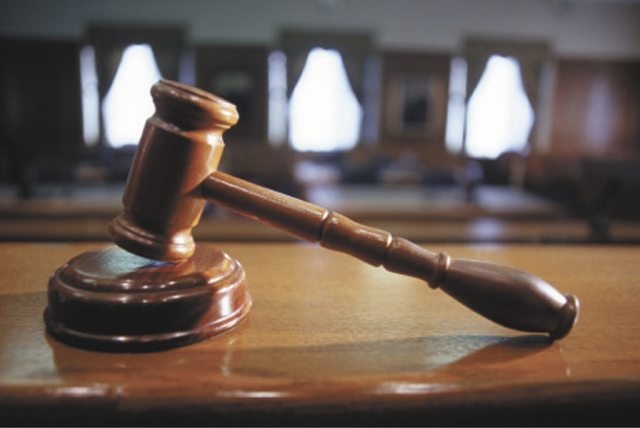 Grand juries have the power to indict defendants in criminal cases and conduct investigations. It's not every day that an attorney who defends those cases sits on the panel that also charges someone with a crime.
But that day arrived about two weeks ago when Clark County deputy public defender Lauren Diefenbach was selected to serve on a grand jury. Her selection is raising questions about conflicts of interest bound to show up in the criminal justice system.
Her dual roles could lead to a logistical nightmare and cost taxpayers more in the way of footing the bill for private defense lawyers.
When reached via email Monday, Diefenbach said she didn't "know what to say" about her selection.
There are still plenty more unknowns, but what's clear is Diefenbach didn't make it to the grand jury on her own. And if she leaves before the panel is discharged, it will be with some assistance, too.
Her selection was not random. District Judge Jessie Walsh played a significant role in Diefenbach's selection. And the Clark County District Attorney's office is trying to have her kicked off.
Diefenbach is on one of two grand juries that each meet for a full day once a week for a year before being discharged.
In a lengthy process, potential grand jurors are asked to fill out a questionnaire, which includes whether they are willing to serve for that year.
From there, 100 names are presented to the district court judges at a meeting. In order of seniority, the judges select one name off of the original 100, until 55 names are placed in a bingo-type hopper. Seventeen names are then randomly selected to serve on the grand jury and 12 alternates are named.
Diefenbach was one of the 17 grand jurors.
When it was Walsh's turn to select a name to be placed in the hopper, she chose Diefenbach. That Diefenbach was a deputy public defender whose selection could cause a conflict of interest in a number of cases presented to the grand jury was discussed by the judges prior to her being picked by Walsh.
Why a judge selects any particular person out of the 100 is arbitrary. Those with knowledge of the selection process said judges have in the past picked names based on wanting a certain ethnicity on a grand jury. Judges have also been known to select a retired person who is able to make the lengthy time commitment needed to serve on a grand jury.
Walsh, who is running unopposed for re-election this year, said through a court spokeswoman that she was not immediately available to speak about the issue.
The public defender's office represents defendants in about 40 percent of the criminal case load in Clark County.
Diefenbach would have to be excused and replaced by an alternate grand juror every time the district attorney's office seeks an indictment against a defendant represented by the public defender's office, causing a logistical mess. The number of cases a grand jury hears changes each week, depending on the number of witnesses testifying on each case.
Diefenbach's selection could also end up costing taxpayers more money.
One such scenario is when a defendant hires a private lawyer while the case moves through the lower justice court system. When a defendant is indicted and the case is sent to district court, they may no longer have the money to pay for a private attorney and the defendant is sent to the public defender's office.
If Diefenbach had served on that grand jury, the public defender's office would have a conflict and would have to recuse itself from representing the defendant.
Clark County would then have to pay another private attorney to take the case. The county's office of appointed counsel paid private lawyers $11.1 million in the 2011 and 2012 fiscal years for cases where the public defender's office had a conflict and recused itself.
Public defender Phil Kohn could not be reached for comment Monday.
District Attorney Steve Wolfson declined to comment noting the confidentiality of the grand jury process.
Chief Judge Jennifer Togliatti, through a spokeswoman, said Judge Linda Bell who oversees grand jury returns will make a decision on whether to grant prosecutors' request to excuse Diefenbach from the grand jury.
State law has two provisions allowing a judge to excuse someone from a jury or a grand jury. Nevada Revised Statute 6.030 states that a judge can at any time temporarily excuse a juror on account of "public necessity," among other reasons.
And Nevada Revised Statute 172.275 states, "At any time for cause shown the court may excuse a juror either temporarily or permanently, and in the latter event the court may impanel an alternate grand juror in place of the juror excused."
It's unclear when Bell will make her decision. She declined to comment.
Contact reporter Francis McCabe at fmccabe@reviewjournal.com or 702-380-1039. Find him on Twitter: @fjmccabe