Doctor accused of illegally prescribing drugs
December 5, 2011 - 7:22 pm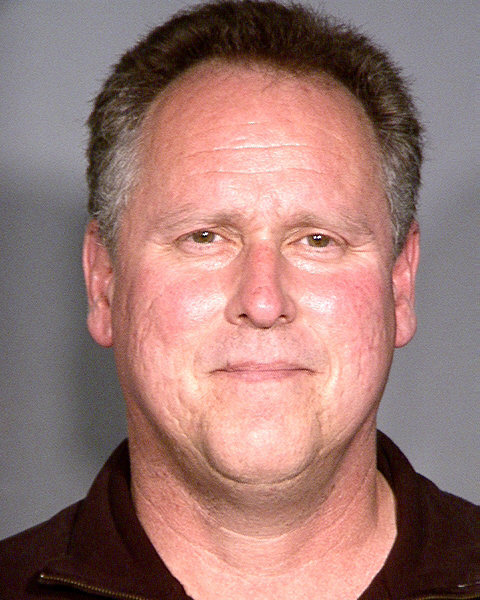 A 51-year-old general practitioner was arrested last week on more than 100 recommended charges pertaining to illegally obtaining prescription drugs, according to a Las Vegas police report released Monday.
Dr. James Eells was booked into the Clark County Detention Center on Thursday on dozens of counts of burglary, unlawfully prescribing and dispensing controlled substances, and acquiring controlled substances by fraud.
According to his arrest report, Eells faces 118 charges. He was jailed on more than $1 million bail.
A lawyer representing Eells, Greg Knapp, said his client was released Friday on his own recognizance. Knapp said that he had not seen Eells' police report Monday but that the charges are without merit.
"This is a clear case of overcharging," Knapp said. "We're going to fight these charges and exonerate him."
According to the report, police conducted an investigation with the Drug Enforcement Administration and the Nevada State Board of Medical Examiners.
The report said that for a period of 18 months starting in January 2010, Eells obtained prescription drugs illegally under the name of his brother-in-law, Todd Hallenbec. Hallenbec didn't know what Eells was doing, the report said.
The prescriptions were for oxycodone, used for pain relief; Methylin and methylphenidate, central nervous system stimulants; carisoprodol, a muscle relaxant; and alprazolam, used to treat anxiety disorders.
Authorities said that during the investigation, they spoke with Hallenbec, with a pharmacist at a pharmacy where Eells was picking up the prescriptions and with a nurse who once worked for Eells.
The brother-in-law told police that Eells recently had separated from his wife. But, Hallenbec said, Eells was a highly educated man who put his family above everything.
Hallenbec also told police that he suspected Eells was abusing pharmaceutical drugs and that Eells previously had sought treatment for substance abuse.
"Hallenbec claimed Dr. Eells was not as sharp and (had) slower motor skills, strange habits, and had trouble holding and carrying (on) meaningful conversations with others," the report said. "Hallenbec stated he suspected Dr. Eells … was again abusing pharmaceutical products."
Hallenbec told police he was not under the care of his brother-in-law, the report said. When police showed him a printout of all the prescriptions made out to him, Hallenbec initiated a complaint with the state's medical board, the report said.
Police also interviewed a nurse who once worked for Eells. He fired her after she voiced concern about his well-being and his practice, the report said.
The nurse, Juanita Jones, told police that she suspected that Eells did not thoroughly examine his patients before prescribing medicine for them and that some of his patients might have been abusing drugs.
A pharmacist who spoke with authorities said he saw Eells pick up prescriptions intended for Hallenbec. The pharmacist told authorities that Eells said he was picking up the prescriptions for his brother-in-law, who was out of the country. He said he would mail them to Hallenbec, the pharmacist said.
The report also said that during an interview with a state medical board investigator, Eells admitted to fraudulently writing prescriptions to help "indigent patients."
On Thursday, police and a DEA agent went to Eells' office at 3150 N. Tenaya Way. When they confronted Eells, he refused to give up his DEA registration. He also told police he was in possession of a .45-caliber handgun.
The DEA agent secured the gun, which was found to be registered to a Joseph Sarachman.
Eells was arrested and, when asked whether he understood his rights, said: "No," the report said. He then refused to make statements without the presence of an attorney.
Several pills weighing several grams were recovered from Eells' pants pockets, the report said.
According to a records check with the Nevada State Board of Medical Examiners, Eells has no restrictions on his medical license.
He is expected to appear in Las Vegas Justice Court this morning.
Jacob Hafter, a lawyer representing Eells' practice, said the medical board has expressed concern over the allegations against Eells.
But, Hafter said, the charges against Eells are all "defensible." He said the allegations have "interfered with hundreds of patients getting good care from a great doctor."
Contact reporter Antonio Planas at aplanas@ reviewjournal.com or 702-383-4638.