Double-slaying child victim was raped, sources say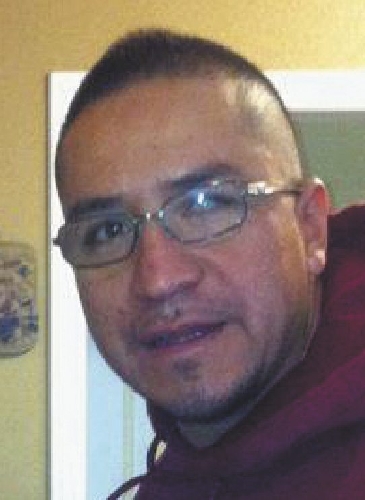 A 10-year-old girl who was beaten to death in a brutal double slaying this week also had been raped, sources said Wednesday.
Multiple law enforcement sources confirmed that Karla Martinez was raped and killed in her home sometime between Sunday morning and Monday morning.
Her mother, 38-year-old Ignacia "Yadira" Martinez, also was beaten to death, and her father, Arturo "Art" Martinez, was hospitalized with severe head injuries. Sources said investigators were uncertain whether Ignacia Martinez had been raped, but that was being investigated.
One source who viewed the central valley home at 1016 Robin St. called it "one of the most horrific crime scenes we've seen in the past decade."
At a Wednesday news conference, Lt. Clint Nichols said no one had been arrested and there were no suspects.
"We have been asked if a stranger committed this crime, and honestly, we do not know," Nichols said. "We have ruled no one out. And we certainly have not named anyone a person of interest at this juncture."
The comment was a departure from the initial statement by a police spokesman, who when asked Monday if the public should be alarmed, said there was no reason to believe a killer was free.
Solving the case is the department's highest priority, and every available resource has been devoted to it, Nichols said.
On Wednesday, forensic analysts were at the 1,329-square-foot home – near Washington Avenue and Rancho Drive – for the third consecutive day.
Nichols said the entire interior of the residence is considered a crime scene. Investigators will be at the home as long as it takes to gather as much evidence as possible.
"It will be slow. It will be methodical and we will be careful," Nichols said.
Although authorities have not publicly disclosed what was used to kill the victims, sources said the suspect probably used a claw hammer. The weapon has not been found.
Nichols said at the news conference that the household's patriarch, Arturo Martinez, had been bludgeoned in a similar fashion as his wife and daughter. Although neighbors said they heard gunshots Monday morning, Nichols said a gun was not used.
Martinez, who was critically injured and unable to speak to detectives, is being treated at University Medical Center and is in protective custody.
Police also denied an earlier TV news report that identified Martinez as a suspect in the beating deaths of his wife and daughter. Sources said he has not been ruled out as a suspect because he has been unable to tell his side of the story.
Karla's 9-year-old brother walked to Hoggard Elementary School about 8:40 a.m. on Monday and told a school counselor that his mother and sister were dead. According to a local TV news report released about three hours after the killings were initially reported, the boy also told school officials that his father was the killer.
Deputy Chief Jim Owens dismissed the report as false.
"That's not true. That's a bad source," Owens said. "I definitely would not print that."
Owens said Martinez suffered traumatic head injuries.
"We (detectives) haven't been able to talk to him," Owens said. "Certainly we don't have enough yet to consider him a suspect."
The 9-year-old boy, as well as a 4-year-old boy found at the bloody crime scene, were taken into custody by child welfare officials. A source said the shell-shocked children might have been in the home with their dead family members for more than 24 hours.
The Clark County coroner's office, which found the deaths were caused by blunt force trauma, has not released a time of death for the victims.
Wednesday afternoon, three people who knew the Martinez family came to the Review-Journal offices to speak about them. They were adamant Arturo Martinez was not capable of killing his daughter and wife.
"I don't believe Arturo would put his family in danger," said 16-year-old Felipe Lazos, a Desert Pines High School student who was learning how to box at a gym Martinez managed.
According to Lazos, Arturo Martinez managed the Real KO Boxing Club in North Las Vegas. Lazos looked at Martinez as a role model. Lazos said Martinez was one of about eight trainers at the gym. He was a good boxing coach, but a better person, Lazos said.
"He would always say school is first, boxing is second," the teen said.
Lazos learned that lesson the hard way. He recently suspended Lazos from boxing for about a week until he pulled a few of his grades up.
Arturo Martinez worked as an electrician by day. He would go directly to the gym in the afternoons and close it most nights. The gym was open from 10 a.m. to 8 p.m. Mondays through Fridays, according to its website.
Ignacia Martinez handled the financial aspects of the gym. She also knew jiu-jitsu.
Lazos speculated that unless the couple were ambushed, they would have put up a good fight.
"They had to be a good fighter," Lazos said of the suspect or suspects.
Lazos' mother, Cynthia Lazos, said the couple had been married for about 15 years and were happy.
Nathalie Nava, 13, Cynthia Lazos' granddaughter, also boxed at the gym. She said the Martinez children frequented the business.
"The kids came in there with smiles," she said.
Nava said Arturo Martinez was like a father figure to her. She began crying when she recalled her experiences with the family.
Cynthia Lazos said Arturo and Ignacia Martinez were role models to a lot of people. About 35 people, ranging from 5-year-olds to adults, frequented the gym.
She said opening a gym was a dream for Arturo Martinez. The gym opened a little more than a year ago, Felipe Lazos said.
Cynthia Lazos was left speculating about what was behind the violence that preceded the deaths of Karla and Ignacia Martinez and left Arturo Martinez with life-threatening injuries. She wondered about some kind of revenge killing or maybe a robbery gone bad.
She was emphatic that police need to arrest whoever is responsible.
"We want justice," she said. "We need justice. It would ease a lot of people's minds."
Anyone with information about the incident is asked to call the Metropolitan Police Department Homicide Section at 702-828-3521; or Crime Stoppers at 702-385-5555.
Review-Journal reporter Francis McCabe contributed to this report. Contact reporter Mike Blasky at mblasky@reviewjournal.com or 702-383-0283. Contact reporter Antonio Planas at aplanas@reviewjournal.com or 702-383-4638.