Ex-Las Vegas police explorer to remain free during appeal of sex assault conviction
Updated May 21, 2018 - 7:44 pm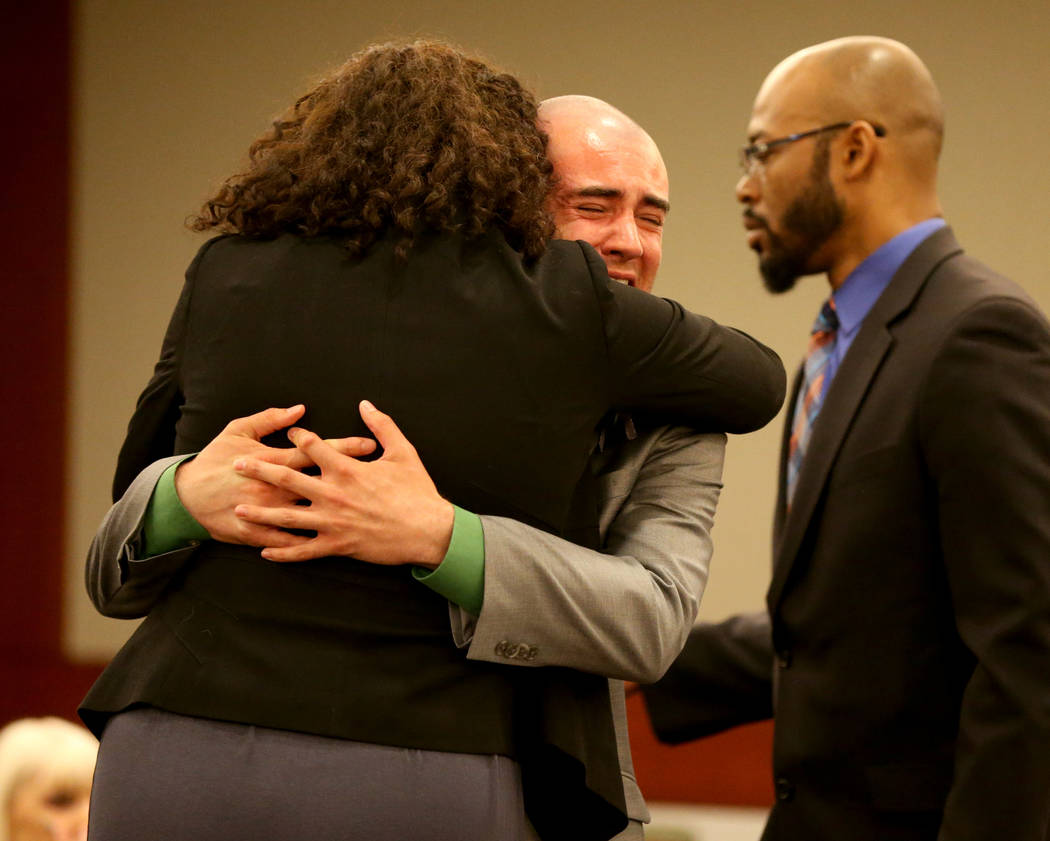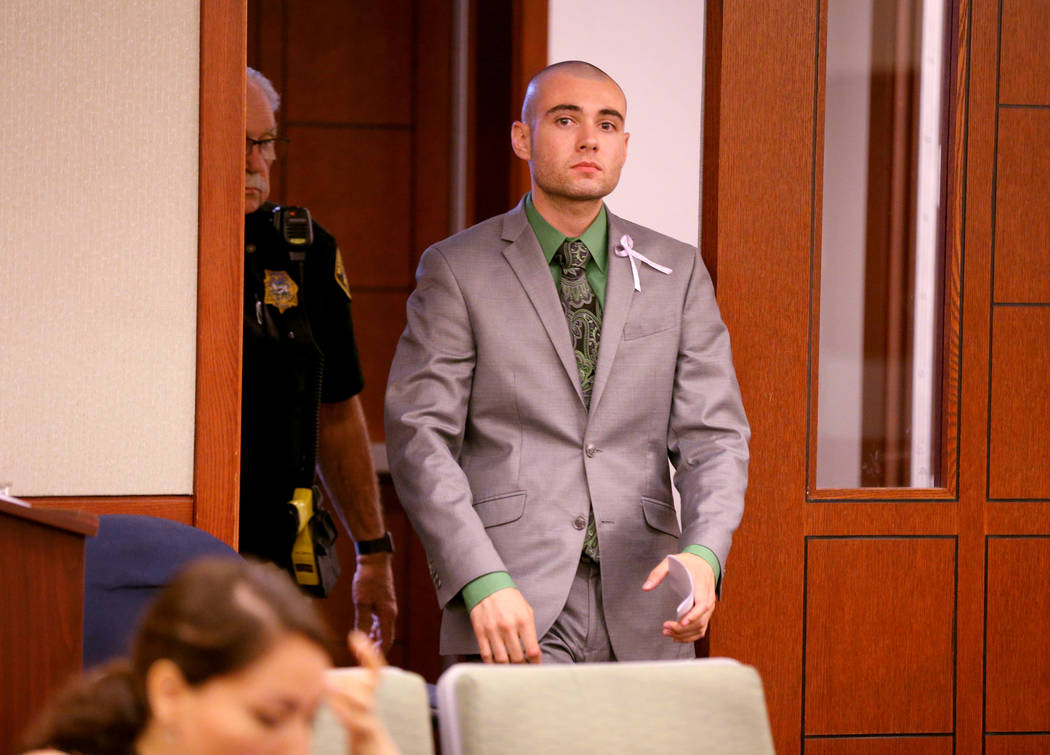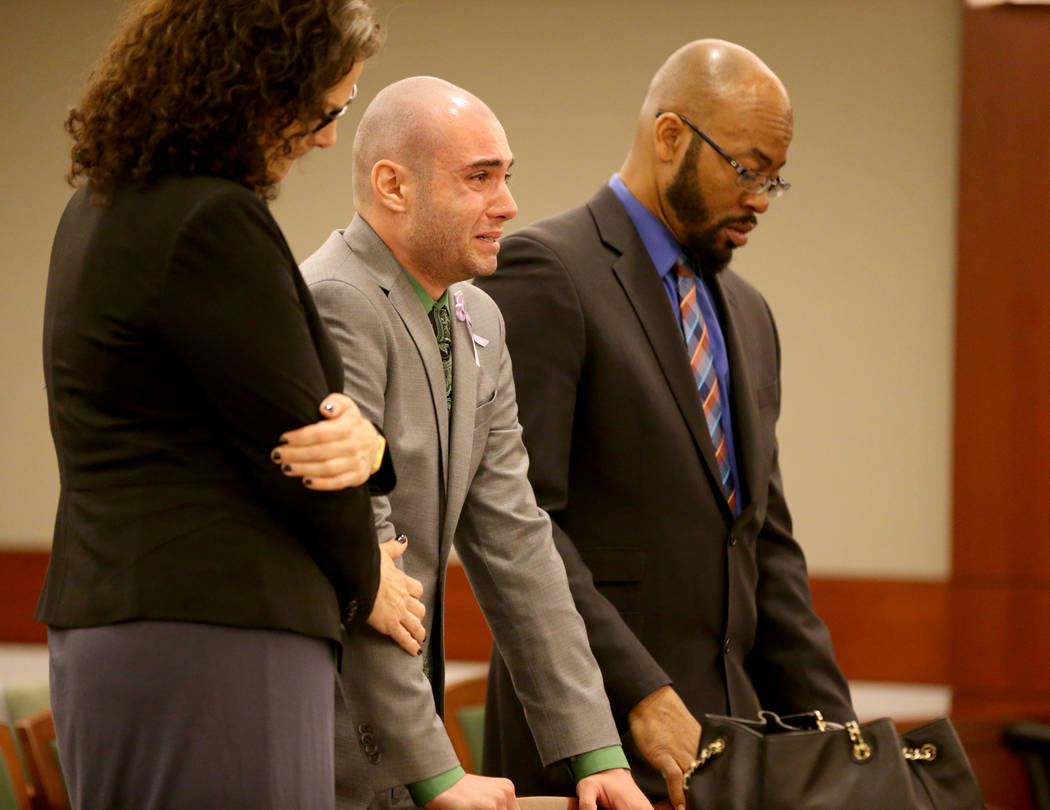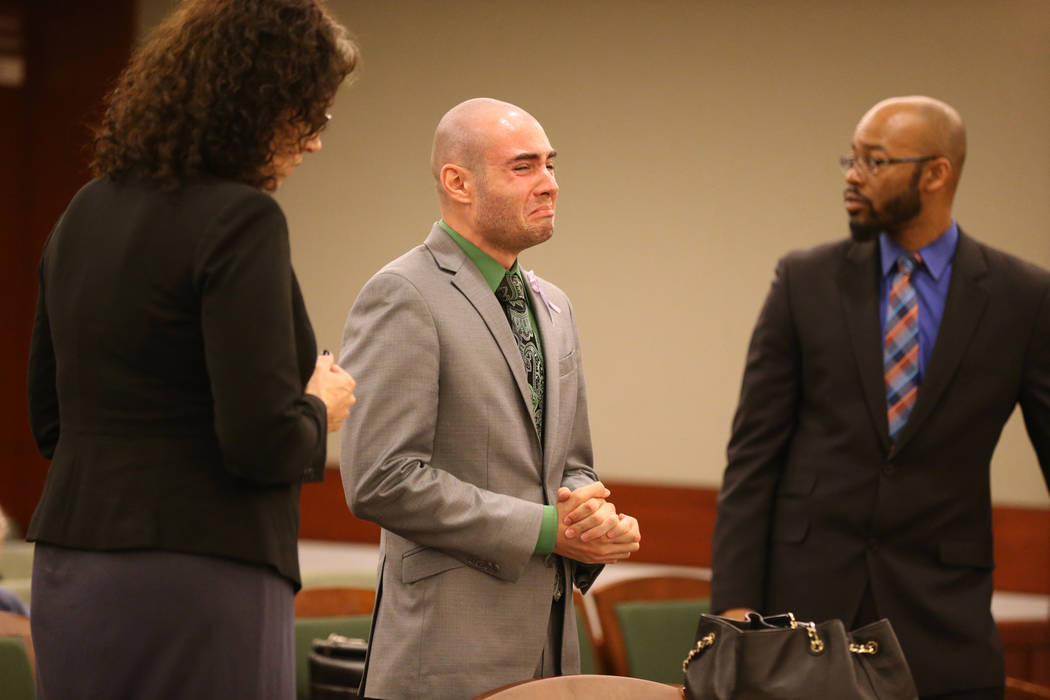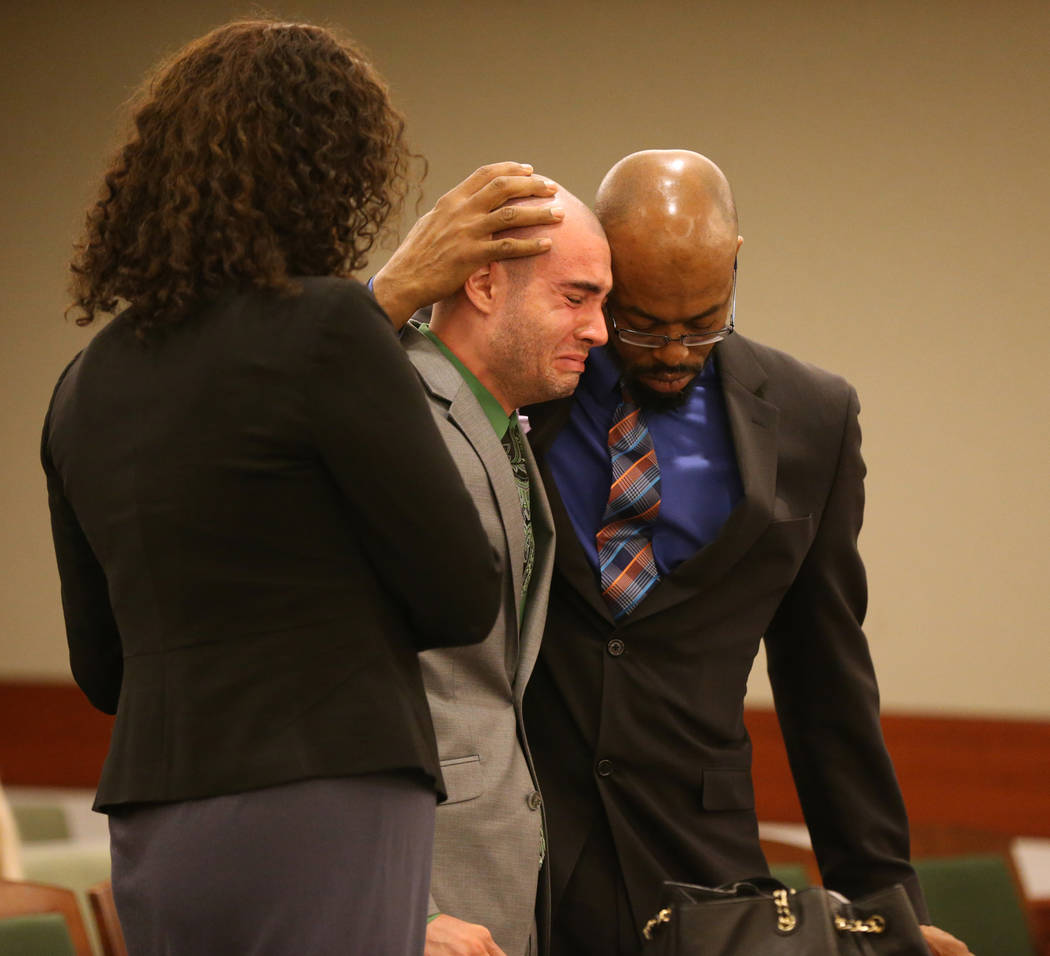 A former Las Vegas police explorer must spend at least 25 years in prison for sexually assaulting an underage girl, but a judge said he may remain free while appealing his conviction.
Defense attorneys for Joshua Honea have said jurors at his trial late last year engaged in misconduct, while prosecutors argued that his appeal was unlikely to succeed.
Honea, 25, wept as he spoke before being sentenced.
"I honestly feel like my due process was violated," he said as several friends and family members sat in the gallery.
Honea was referencing his lawyers' failed motion for an acquittal or new trial.
"My fight is not over," he added.
District Judge Kathleen Delaney imposed a sentence of 25 years to life and required Honea to "stay out of trouble" while fighting his case. She found that he was not a flight risk or danger to the community, even as he faces decades behind bars.
"Ultimately, whatever the outcome of our appellate court is will be respected, and we will address that when the time comes," Delaney said.
She said Honea's comments displayed a "lack of understanding of the court's job."
The judge ruled that Honea must register as a sex offender if he loses his appeal.
Defense attorney Jonathan MacArthur, who also cried during Monday's hearing, called the mandatory prison term for one count of sexual assault of a minor under 16 a "Draconian penalty." At trial, Honea had faced 52 counts, including first-degree kidnapping and use of a minor in the production of pornography.
Prosecutors have said he engaged in a yearslong sexual relationship with a girl, starting when she was 11.
Records show that a juror had read at least one Las Vegas Review-Journal article about the trial. The story reported that the victim had recanted her accusations against Honea on the witness stand.
"By all objective accounts, that article in no way, shape or form could have or would have prejudiced you in your case," the judge said.
MacArthur and his co-counsel, Monique McNeill, said filing a notice of an appeal with the Nevada Supreme Court could take upward of 45 days and that a decision could take as long as a year. McNeill also argued that jurors should have been instructed that Honea's relationship with the girl, who is now 18, was consensual.
Chief Deputy District Attorney Stacy Kollins downplayed the victim's retracted statement, saying the defendant's relationship with the girl had been well-documented.
"Ms. McNeill misses the entire circumstantial case that is offered against Mr. Honea," Kollins argued. "To say that the strength of this case is just born out of (the victim's) testimony is inaccurate."
Honea was accused in 2015 of maintaining the four-year relationship with an underage girl.
Before his arrest, Honea was in a police program that encourages a career in law enforcement and teaches young Las Vegans the basics of policing. He also volunteered with the Metropolitan Police Department's Enterprise Area Command.
After Delaney's decision, Honea, who remains free on a $100,000 bond, cried again and wrapped his arms around his attorneys.
Contact David Ferrara at dferrara@reviewjournal.com or 702-380-1039. Follow @randompoker on Twitter.