Family mourns man killed while trying to stop shooting spree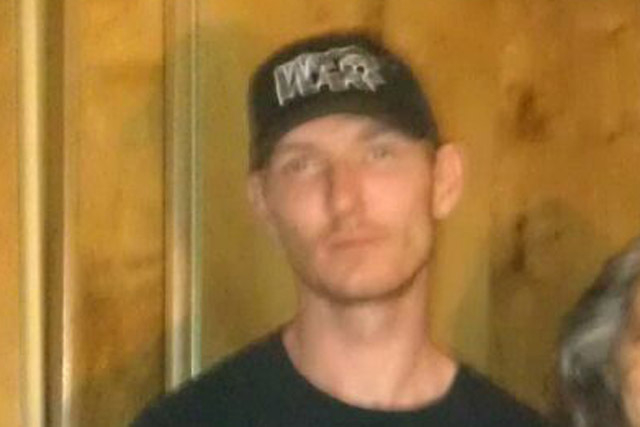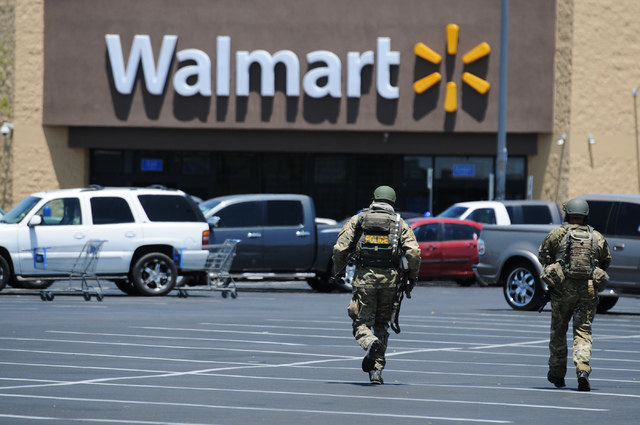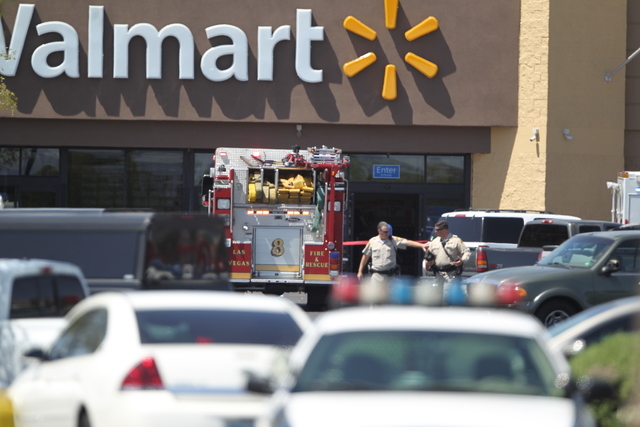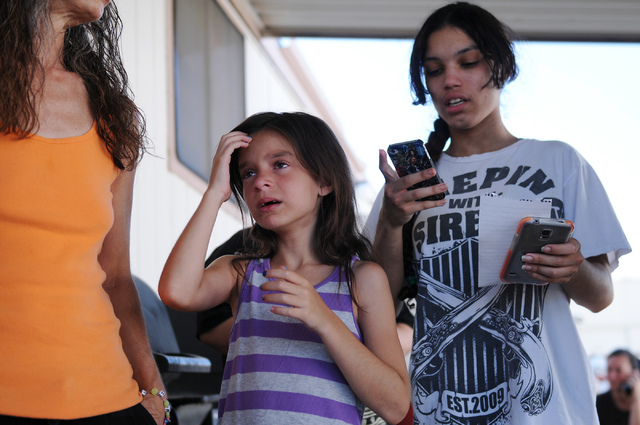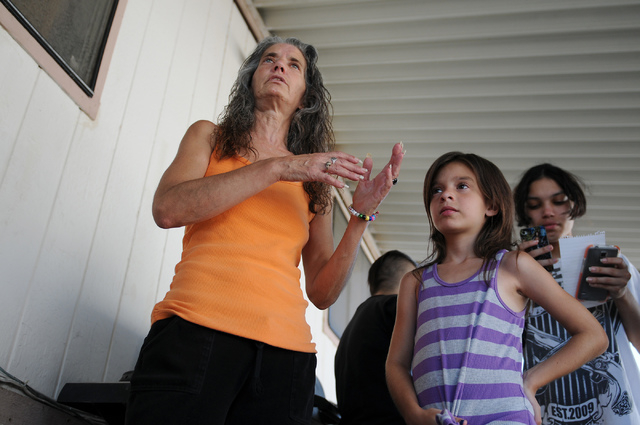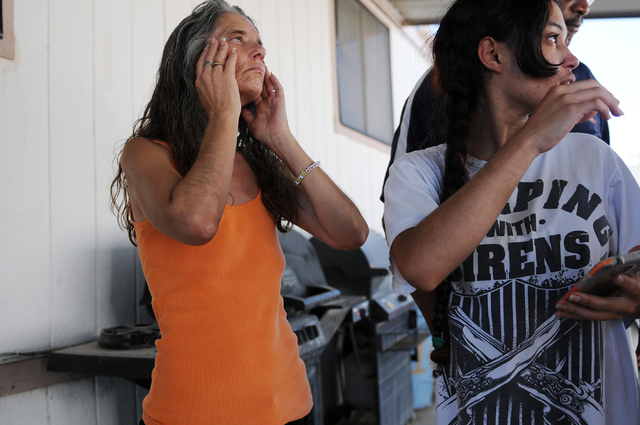 Joseph Robert Wilcox wasn't one for the limelight.
And yet the 31-year-old Las Vegan is being heralded as a hero for giving his life while trying to stop Jerad and Amanda Miller in the midst of their shooting spree in the east valley late Sunday morning.
After executing two Las Vegas police officers at CiCi's Pizza, Jerad Miller entered a nearby Wal-Mart, at Nellis Boulevard and Stewart Avenue, fired a round in the air and ordered everyone to leave, setting off a panic. It was at that point, instead of running, Wilcox approached Jerad Miller from behind.
Law enforcement sources said Wilcox, who had a concealed weapons permit and carried a handgun, was ready to "end it" when Amanda Miller, who was behind Wilcox, shot and killed him.
Standing outside her home in the Sunrise Oaks mobile home park off of Lamb Boulevard near Washington Avenue on Monday afternoon, Debra Wilcox took phone calls from reporters, accepted a 3-foot tall teddy bear from a neighbor and lamented that her son was not there to see it all.
"I wish Joseph could see this. That everybody was grateful for what he tried to do," said Debra Wilcox, fighting back tears.
There were more phone calls from relatives and friends. There were more tears shed by his extended family.
Debra Wilcox tried to stay strong. "I want him back home," she said.
Joseph Wilcox's Sunday began with him fixing an ongoing issue with his family's Internet service.
The fault ended up being with their Internet provider, and after the company fixed the issue, Joseph Wilcox went to Wal-Mart to return a modem he had purchased earlier.
Debra Wilcox said her son in recent months had stopped carrying his handgun with him. "Only 10 out of 100 times he would take it with him. I don't know why he took it with him yesterday," she said.
His plan, when he returned from Wal-Mart, was to take his younger cousin swimming at a family member's home.
But he never came back.
"He was very protective of other people. The reason he got that gun was because he got tired of people like that," people who would pick on others, Debra Wilcox said.
Joseph Wilcox's uncle John Wilson, during a phone interview, described his nephew as someone who wasn't political. "But he definitely believed in the right to bear arms and the right to defend yourself and others," Wilson said.
Wilson choked back tears and emotion — "It comes and goes," he said — while speaking about his nephew.
"He basically… he heard the threat to everyone and he was trying to stop it," Wilson said. "He wasn't trying to be a hero. He was trying to do what he thought should be done. "
Wilson paused, reflected on his nephews actions, and admitted through tears, "I'd rather have him here alive."
Wilson described his nephew as a mostly quiet guy who had an ironic sense of humor.
Debra Wilcox agreed.
She said her son had a dry sense of humor. "I would say, 'Give me a hug,' and he would refuse. Then he'd come up behind me and hug me with a goofy, stupid smile on his face and say 'Just kidding,' " Debra Wilcox said.
Joseph Wilcox had a positive outlook on life. He was always trying to help others, she said.
Wilcox was between jobs at the time of the shooting, but he was always applying for work. He was trying to find employment as a web designer, Wilson said.
Wilcox had considered joining the Metropolitan Police Department several times, his mother said.
"I told him I didn't want him to be a cop, because he could go out and get shot," she said shaking her head.
While dealing with their grief, Wilson said family members have the added burden of trying to find the financial means to provide a proper burial for Joseph Wilcox.
Debra Wilcox said she has no money to pay for her son's funeral expenses.
"I'm just having a hard time accepting that he's gone," she said, before retreating inside her home.
Related Stories
Shooters carried arsenal, supplies into Sunday rampage
Family mourns man killed while trying to stop shooting spree
Experts: Couple in Las Vegas police ambush displayed classic anti-government ideologies
Shooters in Metro ambush that left five dead spoke of white supremacy and a desire to kill police
Here's how to help the families of Sunday's ambush victims
Slain cops came to Las Vegas to serve
Shooters attempted to cozy up to election candidates
Vigil pays tribute to those slain in shooting rampage
Jerad Miller's Facebook 'manifesto'