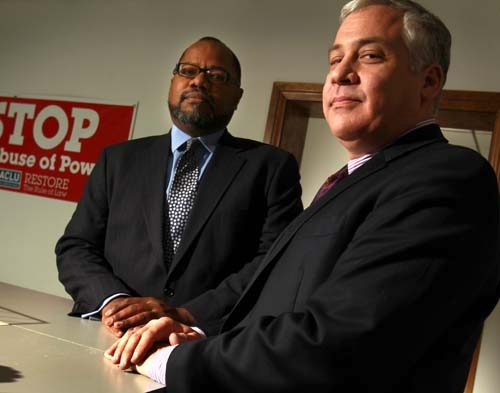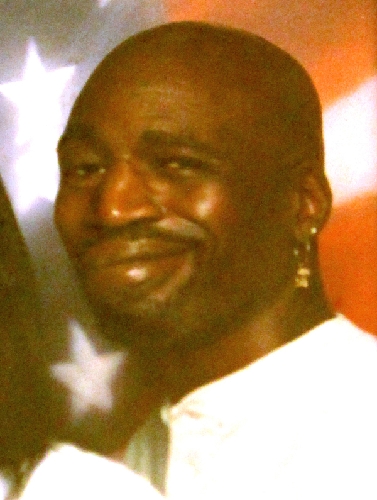 Two civil rights groups are calling for the U.S. Department of Justice to investigate the Metropolitan Police Department's use of deadly force in the wake of the fatal shooting of an unarmed veteran and a Las Vegas Review-Journal investigation into police shootings.
"Metro has shown itself unwilling to undertake the necessary steps to control, discipline or properly train its officers," Frank Hawkins, president of the Las Vegas chapter of the NAACP, said in a news release. "It appears to the community that Sheriff (Doug) Gillespie has lost control over his own officers and their use of force. Metro officers appear to recklessly use deadly force without consequence.
"It is time for that to change."
The Justice Department is empowered to investigate possible civil rights violations, including those by police departments.
Advocates have called for such an investigation of the Metropolitan Police Department in hopes it would lead to significant reform, as such probes have done in other cities. There have been a record 12 fatal shootings by Las Vegas police this year.
A Justice Department spokeswoman said the agency already is reviewing a request for an investigation, but it was unclear who made that request.
The action comes after Monday's shooting death of Stanley Gibson, an unarmed disabled military veteran, and less than two weeks after a Review-Journal series identified a rising number of shootings by Metropolitan Police Department officers and a reluctance by the agency to hold its cops accountable.
"There's been a tremendous number of shootings this year," said Dane Claussen, ACLU of Nevada executive director. "There's a growing number of them and a pattern of them that point to a systemic problem at Metro."
He added, "The latest one was kind of a last straw for us."
The ACLU and the NAACP are considering writing a joint request. Claussen said the request will be submitted "as soon as possible."
A Las Vegas police spokesman said the department had no comment on the groups' call for action. Last week, a spokeswoman said Gillespie had no plans to ask federal authorities to look into the department's policies.
MIAMI, PORTLAND POLICE INVESTIGATED
In the past year, the Justice Department has begun "pattern or practice" investigations into at least two big-city police departments — Portland, Ore., and Miami — because of police shootings. Pattern or practice investigations focus on department policies, procedures and training instead of specific incidents.
The local NAACP is also asking for a separate civil rights investigation by the Justice Department into Gibson's killing.
"With the shooting death by police of Stanley Gibson, an unarmed African-American war veteran, it can no longer be denied that the Las Vegas Metropolitan Police Department has lost control over the use of force by Metro officers," the news release said.
Gibson, 43, may have been confused and disoriented when police encountered him Monday morning at the Alondra apartments, at 2451 N. Rainbow Blvd., near Smoke Ranch Road. Officers went to the complex on a call about a prowler, and they used two patrol cars to box in Gibson in his Cadillac sedan.
Gibson, a Gulf War veteran, had been off his medications and acting erratically. His wife said the couple had moved recently, and her husband had called when he was unable to find their apartment complex.
After a 30-minute standoff, police supervisors used a beanbag shotgun — a weapon designed to subdue but not kill — to shoot out at least one window of Gibson's vehicle. But the order might not have been understood by officer Jesus Arevalo, a nine-year veteran of the department who sources said had a lengthy history of citizen complaints and internal discipline.
After a supervisor fired the shotgun into the window, Arevalo, 34, fired about seven shots from his semiautomatic rifle into the car, killing Gibson. The moments leading up to the shooting were captured by a neighbor's video camera and revealed that Gibson's car was not moving when Arevalo fired.
Police on Wednesday identified the other officers involved in the incident as officer Malik Grego-Smith, 31, a three-year veteran; Sgt. Michael Hnatuick, 45, a 23-year veteran; and Lt. David Dockendorf, 40, a 13-year veteran.
Claussen said the ACLU's decision came Wednesday after a discussion with Gillespie, who proposed creating an advisory committee to look at issues surrounding the department's use of deadly force. Claussen said the ACLU would be willing to participate in that process, but "we don't think that that will be enough."
ACLU HAS SPARKED PROBES NATIONWIDE
In recent years, civil rights groups have been instrumental in sparking federal investigations of police agencies across the country.
The Department of Justice opened pattern or practice investigations of the Newark, N.J., and Seattle police departments this year after the ACLU chapters in their states called for federal action.
But a request does not guarantee an investigation. A request by the ACLU of Colorado to investigate Denver police last year has yet to result in a federal probe.
In Miami and Portland, Ore., recent spikes in officer-involved shootings, including some that were controversial, touched off loud calls for federal scrutiny from advocacy groups, city officials and members of Congress.
In June, the Justice Department opened an investigation of Portland police, citing a "significant" rise in shootings, especially those involving mentally ill people.
One of those shootings came in January 2010, when police killed an unarmed black man distraught over his brother's death.
Last month, the federal agency began investigating police in Miami, where police had shot and killed eight people, most of them black, in 16 months.
A Justice Department investigation can take three tracks. It could result in nothing, or it could result in an agreement with the police to impose changes, or it could result in a lawsuit against the department seeking a consent decree mandating changes.
Any announcement of an investigation could be many months away, based on the agency's responses in other cities.
LOCAL FEDERAL OFFICIAL RESPONSE MUTED
Response from local federal officials has been muted. The local FBI office did not respond to a request for comment. A spokeswoman for U.S. Attorney for Nevada Daniel Bogden said he referred to a comment made more than a week ago. Sen. Harry Reid's office has not responded to several requests for comment since the Review-Journal series ran, including a request placed Wednesday for this story.
Lawyer Brent Bryson, who has filed many civil rights lawsuits against police, welcomed the calls for a federal investigation and said recent publicity about the Police Department's use of deadly force would prompt federal officials to act.
"The Department of Justice is going to become involved because I think the community is finally just tired of it," Bryson said. "It's just been too much."
Eugene O'Donnell, a law and police science professor at John Jay College of Criminal Justice in New York City, said Monday's shooting re-emphasized the need for Las Vegas police to fix problems that were identified in the newspaper series.
"These are relatively painless fixes, and we know that because they've been made in a lot of different places," O'Donnell said. "It would be tragically unnecessary to go down a road where the Department of Justice has to come in."
But Ronnie Dunn, an urban studies professor at Cleveland State University who has researched shootings by police, said Justice Department investigations generally yield positive results.
"After the DOJ gets involved, departments tend to reflect best practices," Dunn said.
Review-Journal reporter Mike Blasky and special correspondent Alan Maimon contributed to this report. Contact reporter Lawrence Mower at lmower@reviewjournal.com or 702-383-0440.
Deadly Force: When Police Shoot, and Kill
An in-depth investigation based on original reporting by the Las Vegas Review-Journal.