Former model sentenced for 2019 killing of psychiatrist
Updated January 10, 2023 - 4:38 pm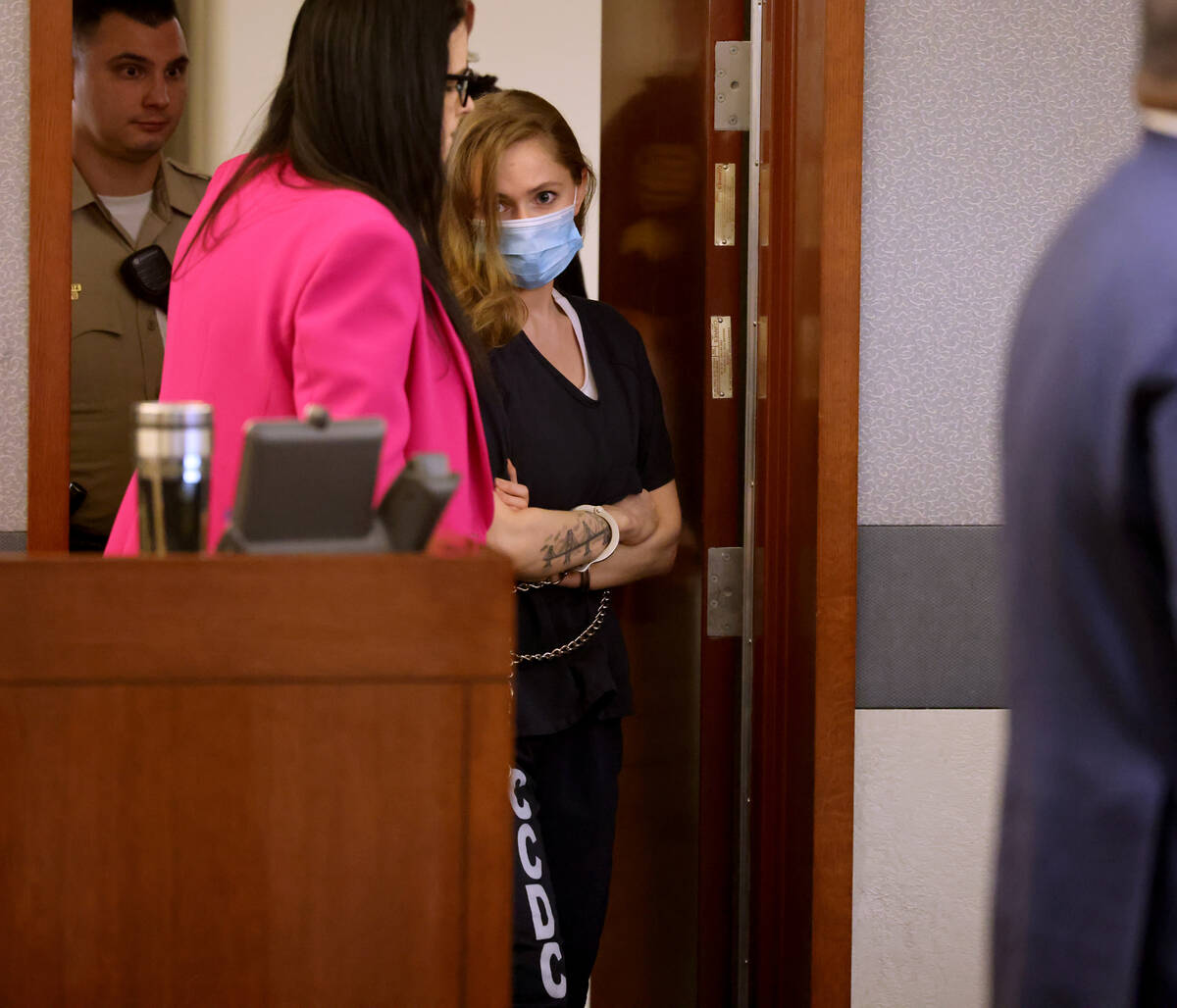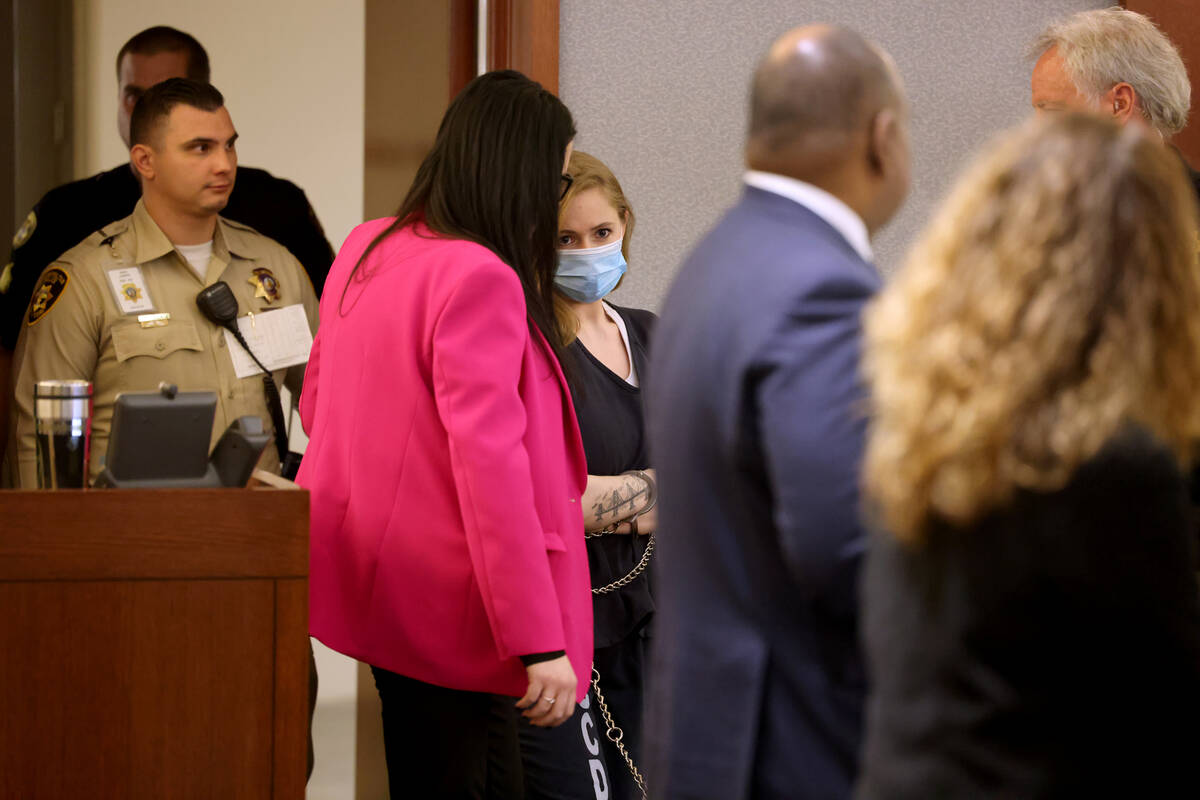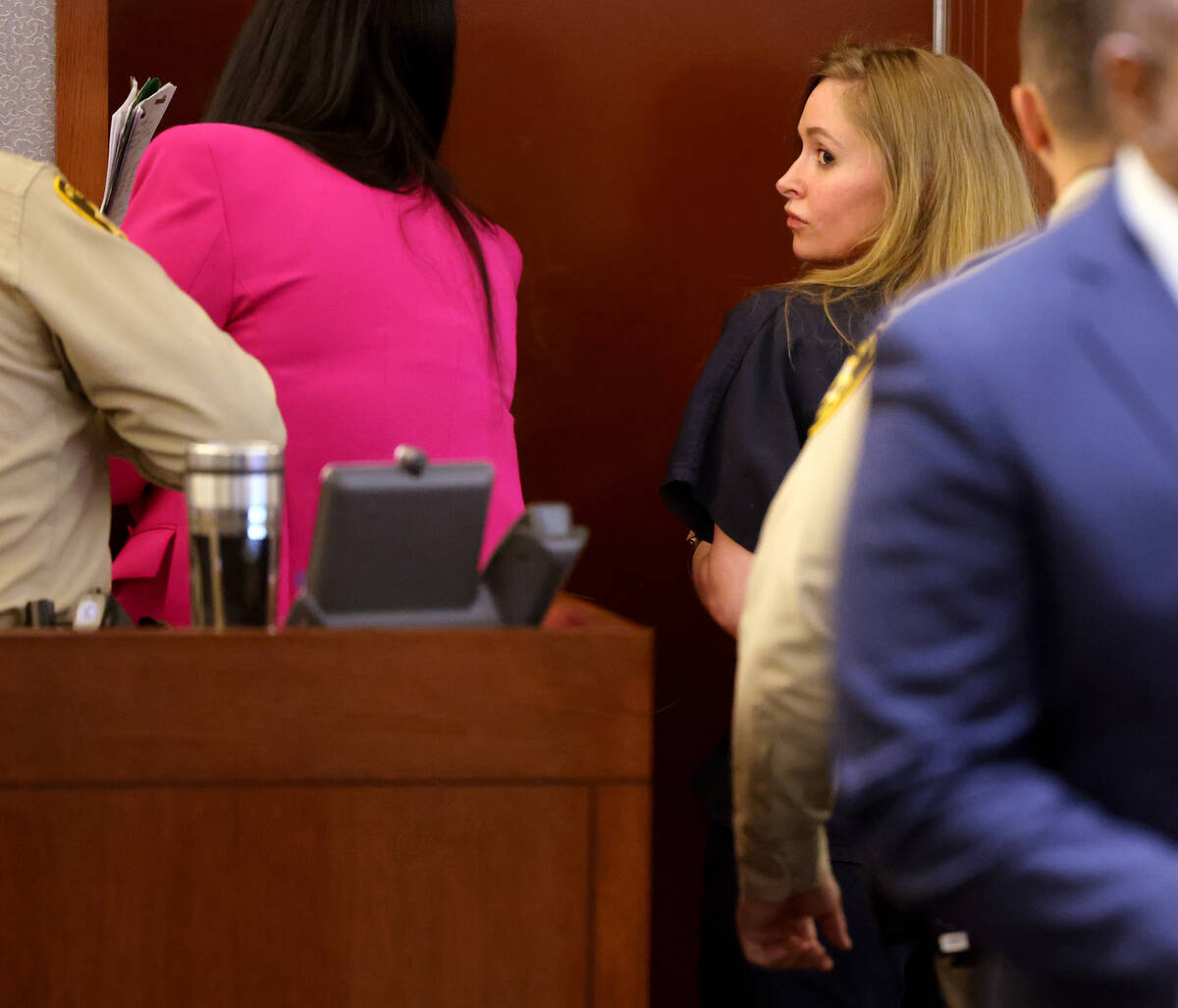 In March 2019, Judy Earp knew something had gone seriously wrong when her longtime partner, California psychiatrist Dr. Thomas Burchard, never got off his plane from Las Vegas.
"I knew that no matter what, he would not just leave his patients without making arrangements," Earp said Tuesday.
The doctor's body was found days after Earp reported him missing, stuffed in the trunk of Kelsey Turner's blue Mercedes-Benz C300, abandoned in the desert near Lake Mead National Recreation Area.
Turner, a former model who prosecutors said had an intimate and "transactional" relationship with Burchard, was sentenced on Tuesday to between 10 and 25 years in prison for her role in killing the doctor.
Turner, 29, pleaded guilty in November to second-degree murder in connection with the killing. She entered what is known as an Alford plea, meaning she only admitted that prosecutors had enough evidence to prove her guilt.
Prosecutors have said Turner instructed her boyfriend, Jon "Logan" Kennison, to attack Burchard when he was visiting the pair in Las Vegas, after he had taken care of Turner and her child financially for years. Burchard died of blunt force injuries to his head, according to the Clark County coroner's office.
Earp has previously told the Las Vegas Review-Journal that Burchard had paid for Turner's rent in Las Vegas and California.
"There's certainly room for a lot of salacious speculation as to what the nature of the relationship was," Chief Deputy District Attorney Pamela Weckerly said during the sentencing hearing Tuesday. "I think the facts of this case demonstrate though that with regards to Ms. Turner, that this was a transactional relationship, to whatever extent."
Turner's Facebook and Instagram accounts at the time of her arrest in 2019 identified her as a model who appeared in magazines such as Playboy Italia and Maxim.
Chief Deputy Special Public Defender Ashley Sisolak told the judge that she and Turner believed the plea deal was the best resolution of the case.
"I do whole heartedly disagree with the state's recitation of the facts," Sisolak said in an emailed statement Tuesday. "I am however, glad that Kelsey will have a chance at rebuilding her life moving forward. I am also grateful for the closure for all parties."
Because Turner pleaded to a second-degree murder charge, she could have been sentenced to life in prison with the possibility of parole after 10 years, or between 10 and 25 years in prison, a sentence which prosecutors and the defense agreed on. Weckerly told the judge that the state agreed to the beneficial negotiation because of Turner's lack of violent criminal history.
"We stand by our negotiation," Weckerly said after the hearing, adding that the sentence was "fair."
Kennison was sentenced in July to between 18 and 45 years in prison after pleading guilty to second-degree murder with a deadly weapon and conspiracy to commit murder. The pair's roommate, Diana Pena, pleaded guilty in June 2019 to accessory to murder and testified that she helped clean the crime scene and fled the state with the couple.
Attorneys for Kennison have argued in court documents that his attack on Burchard was a "crime of passion," and they accused Turner of being a "master manipulator he could not rebuff."
Pena testified to a grand jury that during Burchard's visit, Turner became upset with him over images and messages she found on the doctor's phone. Earp told the judge on Tuesday that Turner had tried to blackmail Burchard, by saying she would tell authorities that he had child pornography. Weckerly said Tuesday that Turner's claims about "highly inappropriate images" were not true.
While reading from a written statement during the hearing, Earp accused Turner of forging Burchard's signature and stealing money from him, and said she believed Burchard was showing early signs of Alzheimer's disease or dementia. She said Turner "lured" Burchard to Las Vegas in 2019 by saying she was sick and couldn't afford to take care of her child.
"His last words to me were: 'She's such a pervasive liar that I have to see for myself,' " Earp said.
Pena has testified that during an argument with Turner and Kennison in their southeast valley home, she watched Kennison swing a bat at Burchard.
She said Turner and Kennison initially planned to take Burchard to a hospital. Burchard had gotten into Turner's Mercedes, but Pena said Turner began demanding that her boyfriend "knock Thomas out." Pena testified that she saw Kennison covered in blood that night, and a baseball bat was later found with Burchard's body.
During the sentencing hearing, Weckerly accused Turner of leaving Buchard's body "to rot" in the car that he paid for. Weckerly also said that after Turner's arrest, she set up a GoFundMe account in an attempt to pay for a defense attorney, and was in talks to be on the reality TV show "Love After Lockup."
Earp told the judge that it was difficult for her to accept the brutal way that Burchard was killed.
"Even harder to accept is that this was done by a person who knew him — it was personal," Earp said.
Contact Katelyn Newberg at knewberg@reviewjournal.com or 702-383-0240. Follow @k_newberg on Twitter.