Giants pitcher accused of groping woman in Las Vegas hospital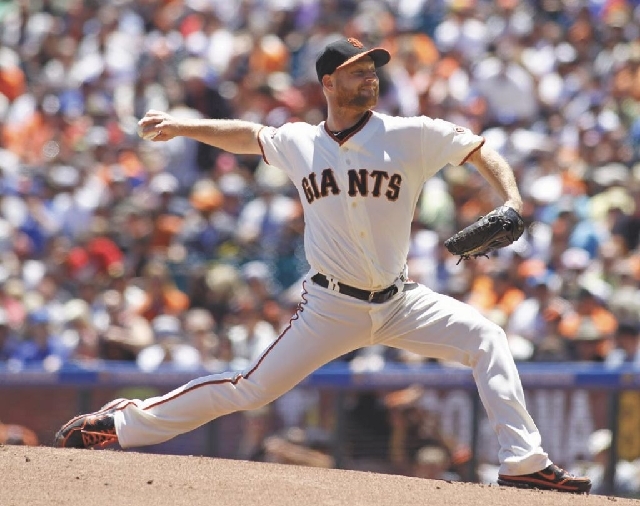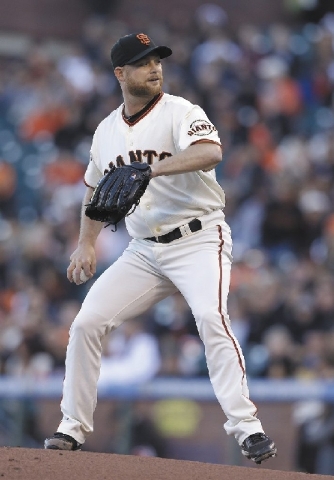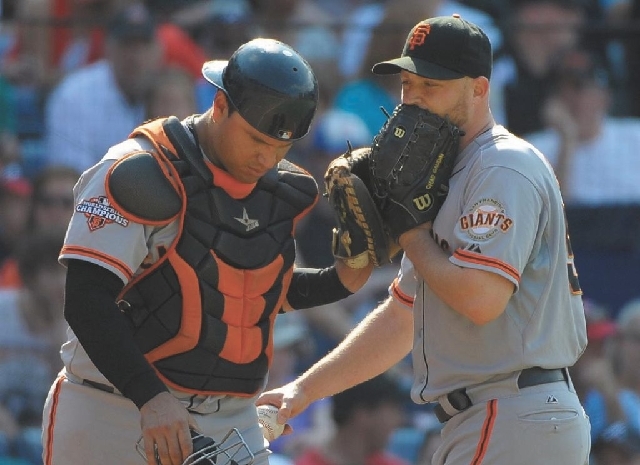 San Francisco Giants pitcher Chad Gaudin has been charged with lewdness after police say he touched the breast of a woman on a gurney at a Las Vegas hospital earlier this year.
Gaudin, 30, was arrested by Las Vegas police on Jan. 27, but the arrest was not publicized. The Clark County District Attorney's office charged Gaudin with open and gross lewdness, a gross misdemeanor, earlier this month.
According to police, Gaudin was drunk about 4:30 a.m. when he approached a 23-year-old woman on a gurney at Desert Springs Hospital, three miles east of the Las Vegas Strip.
The woman told police she was lying on a gurney in the emergency room lobby when Gaudin appeared, told her "she was gorgeous" and touched her face and breast, she said.
A witness heard Gaudin say, "I will take care of you, don't worry about them," to the woman and then saw him touch her face, leg and breast, according to a police report.
A paramedic also saw the incident and told Gaudin to stay away from the woman, but he refused. Hospital security held him down until police arrived.
"Gaudin was still yelling and using profanity," when police arrived, the arresting officer wrote in his report.
"I asked Gaudin several times how he ended up at the hospital and each time he told me that he didn't know," the officer wrote. "Gaudin appeared to be intoxicated. He had slurred speech, bloodshot eyes, trouble standing still, obeying commands, an odor of alcoholic beverages and couldn't repeat his house number, where he lives, the same way twice in a row."
Gaudin's lawyer, Dominic Gentile, says the athlete was suffering acute renal failure and experiencing symptoms including confusion and disorientation.
Gentile says other eyewitness accounts would exonerate the player.
Police did not say why the victim was hospitalized, citing privacy laws.
Gaudin appeared in 23 games for the Giants this season, posting a 2.44 ERA. The right-handed pitcher has started five games, including his latest appearance Sunday against the Los Angeles Dodgers.
In addition to the Giants, Gaudin has pitched for the Tampa Bay Devil Rays, Toronto Blue Jays, Oakland Athletics, Chicago Cubs, San Diego Padres, New York Yankees, Washington Nationals and the Miami Marlins since his Major League Baseball debut in 2003.
Gaudin owns a home in Henderson with his wife, Syndal. He has been married since 2011.
The Associated Press contributed to this report.
Contact reporter Mike Blasky at mblasky@reviewjournal.com or 702-383-0283. Follow @blasky on Twitter.