'I genuinely felt I was going to die' Christine Mackinday tells jury in War Machine trial — VIDEO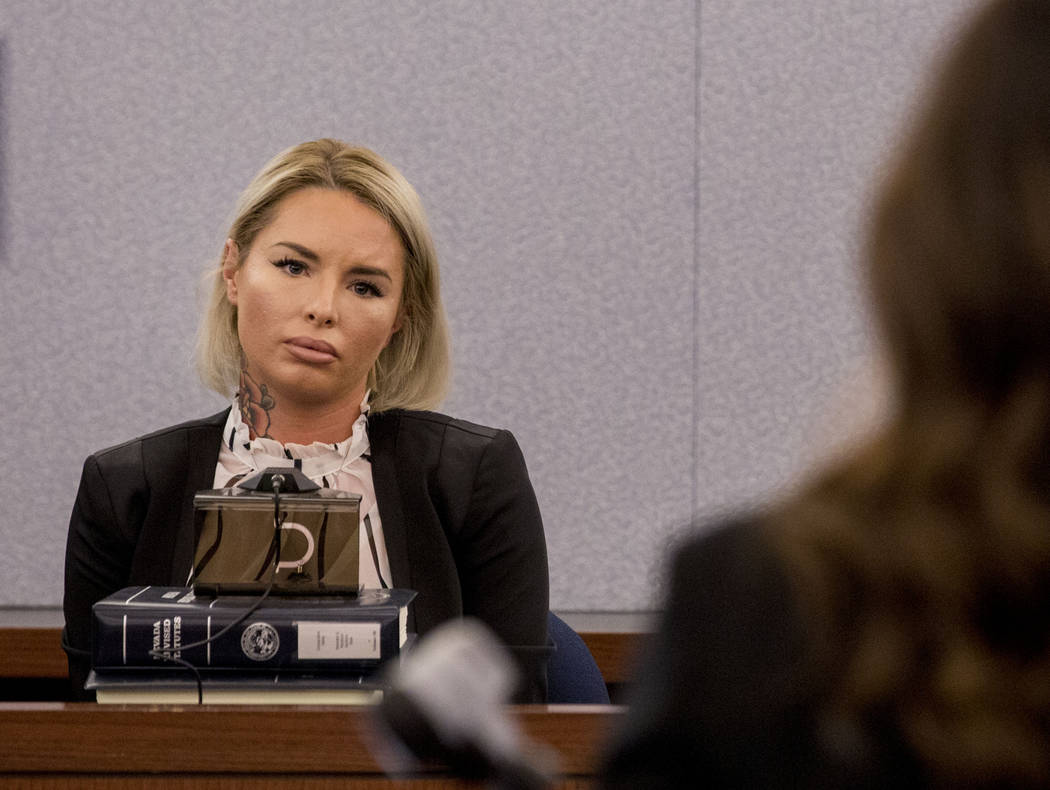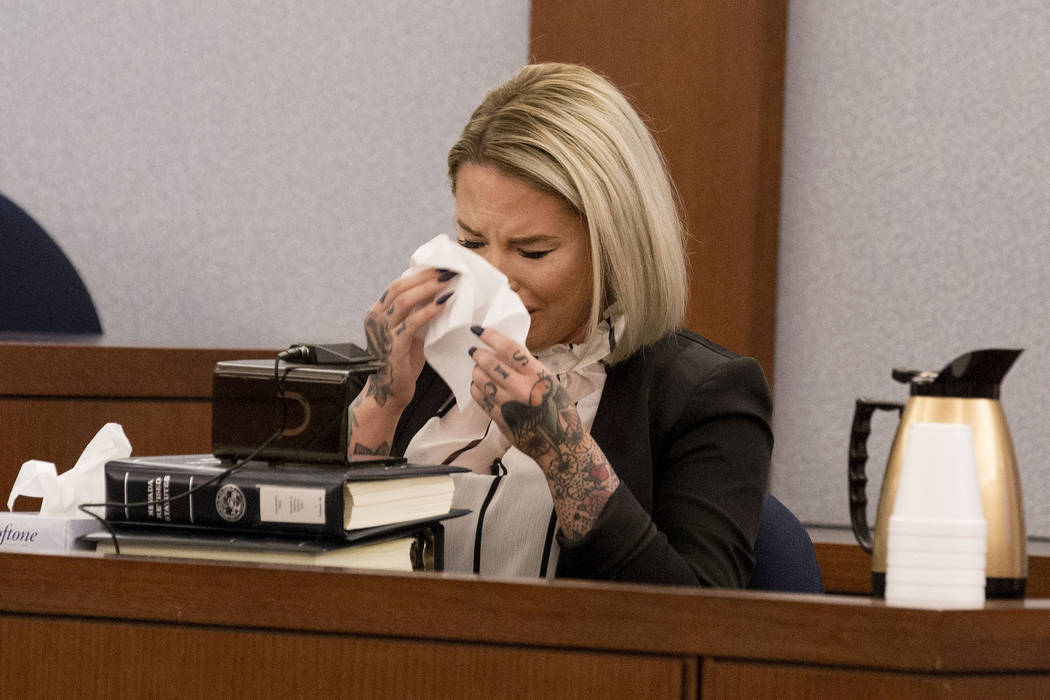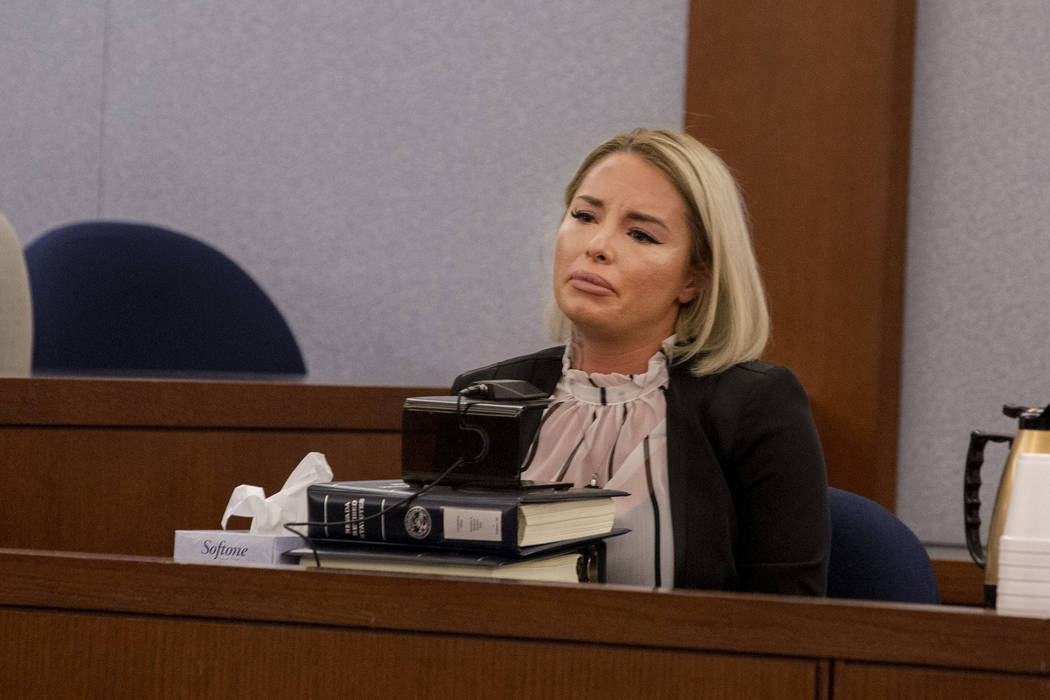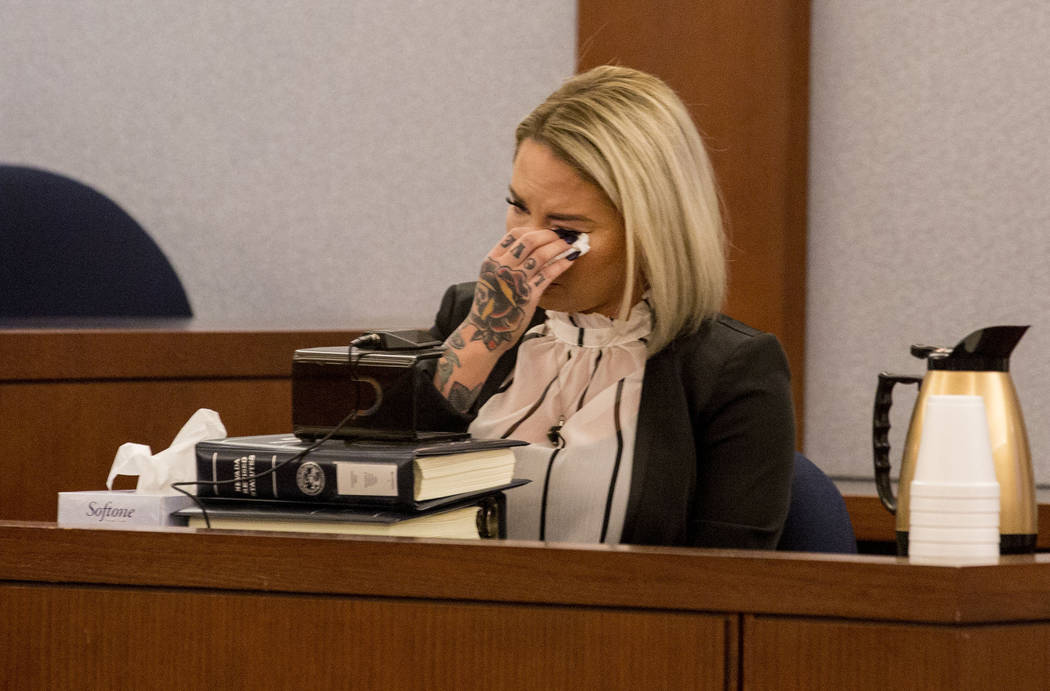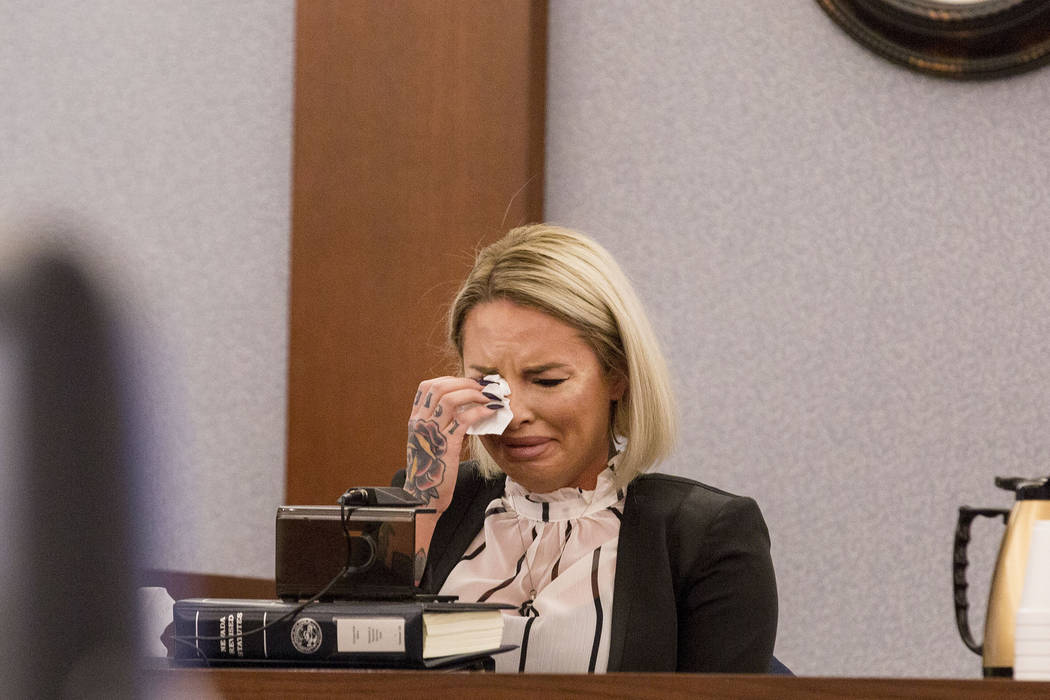 Christine Mackinday testified Wednesday about the months of continual abuse she endured at the hands of her former boyfriend, a mixed martial arts fighter known as War Machine, leading up to the night she thought he would kill her.
He burst into her central Las Vegas home in the middle of the night while she slept and "sawed off" her mohawk, she said. He cut up her wigs and slashed her head with the handle of a broken knife.
The attack would only get worse, she told jurors during the trial for War Machine, also known as Jonathan Koppenhaver.
At one point, she gained consciousness in her shower, tasting blood.
Later, as she collapsed on her bed in the midst of the hourslong assault, he scrolled through her phone, she said, and punched her in the face each time he found something he didn't like.
She fell to her hands and knees, and he kicked her in the ribs.
"I genuinely felt I was going to die at this point," Mackinday told jurors.
Koppenhaver faces 34 counts, including sexual assault, kidnapping and attempted murder for the August 2014 attack on Mackinday and Corey Thomas, who was in her home at the time.
As he pummeled Mackinday, Koppenhaver told her he would kill her, she said.
"I've gone too far," she remembered him saying. "You can't be seen like this."
When he went to the kitchen to retrieve another knife, she escaped out the back of her home, bloody and frantic, covered in only a blanket, looking over her shoulder to make sure he wasn't following. Neighbors called police, but Koppenhaver wasn't arrested until a month later.
Mackinday broke into tears several times throughout her testimony, which continues Thursday. Koppenhaver, now jailed and banished from the ring, occasionally glanced up at the witness stand from the defense table. But she never appeared to look directly at him.
Even when asked to identify him in the courtroom, her eyes were turned away.
The two had dated for a little more than a year.
Mackinday, known by her stage name Christy Mack, left the adult film industry in the summer of 2013, a few months into their ever-violent relationship, with the hope that he would stop slapping and choking her.
"I just wanted to make him happy," she told jurors. "I figured if I stopped doing this, then maybe we wouldn't fight as much."
But the abuse continued, growing worse and worse as the relationship developed, with him often screaming at her, she said. He would take her phone away so she couldn't call her mother, who might report the abuse to police.
She hid from her mother and friends "the best I could," she said, because she felt embarrassed. "I never thought I could let that happen to me."
She tried whatever she could to stop his attacks.
"I could prevent being hit, or him being angry, by doing something sexual," she said.
She would post about the abuse on social media because she thought it would make her less likely to return to him. She saved photographs of her injuries to remind herself: "I'm not going to do this again. I'm not going back anymore."
When she was wrapped up in the relationship, she thought the abuse would someday end, that he would change.
"Now I understand the manipulation and abusive relationships," she said. "I look back, and I know that's not how things should have been."
Contact David Ferrara at dferrara@reviewjournal.com or 702-380-1039. Follow @randompoker on Twitter
RELATED
Once-prospective juror delivers gift for War Machine midtrial
War Machine's attacks on girlfriend escalated through relationship, prosecutor says
Lawyers start picking jurors for War Machine trial
Sexual assault trial set to begin Monday in Las Vegas for War Machine
Judge will allow testimony about rape fantasy at upcoming War Machine trial