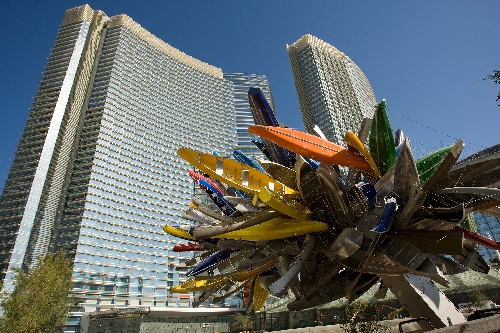 One inebriated night in Las Vegas could mean years in prison for a California tourist alleged to have been caught on tape sexually assaulting a woman in a CityCenter elevator.
Anthony Woon Cheng, 25, of Fremont, Calif., was indicted by a Clark County grand jury on 10 counts, including sexual assault, first-degree kidnapping, battery and open or gross lewdness.
On Wednesday, a warrant was issued for Cheng after District Judge Linda Bell increased his bail from $100,000 to $500,000. Cheng posted the $100,000 bail after the Sept. 4 incident and has not appeared in court since, though his attorney has.
Authorities suggested Cheng, a U.S. citizen with family ties to other countries, might have fled the United States after he posted bond. His attorney, William Horne, could not be reached for comment Wednesday.
A Las Vegas police report detailed the allegations of the sexual assault and the events leading up to the incident.
The victim, a 22-year-old graduate of the University of California, Berkley, came to Las Vegas with Cheng and some friends.
The group was staying together at the Aria hotel at CityCenter. After a night of heavy drinking and clubbing, including games of beer pong at O'Sheas and partying at Ghostbar at The Palms, Cheng and the victim returned to the Aria.
Security video from the elevator showed the two initially joking around in a playful manner, according to the report.
Then Cheng lunged at the woman, pinned her against the elevator wall with a forearm and sexually assaulted her with his other hand, the report states.
Prosecutors said Cheng, who is 5 feet 10 inches tall and weighs 142 pounds, overpowered the petite woman, who is about 5 feet tall.
The surveillance footage showed the woman fighting back by punching Cheng in the face, causing him to bleed.
"During the fight the elevator doors open and (the victim) left the elevator with (Cheng) chasing her. (Cheng) grabbed (the victim) and pulled her back into the elevator and the elevator doors close," the police report states.
The two began fighting again, with the victim striking Cheng in the face multiple times.
"(Cheng) then used his size and strength over (the victim) and pulled her to the ground," the report states.
The elevator door opened again, but this time on the casino level of the Aria. Hotel patrons and a security guard rushed in to separate Cheng from the victim, the police report states.
According to the report, Cheng later told investigators he had "blacked out" from excessive drinking and had no memory of events in the elevator.
If convicted, Cheng could face 10 years to life in prison.
Contact reporter Francis McCabe at fmccabe@review journal.com or 702-380-1039.