Judge OKs gambler's diversion for Las Vegas woman who stole $542K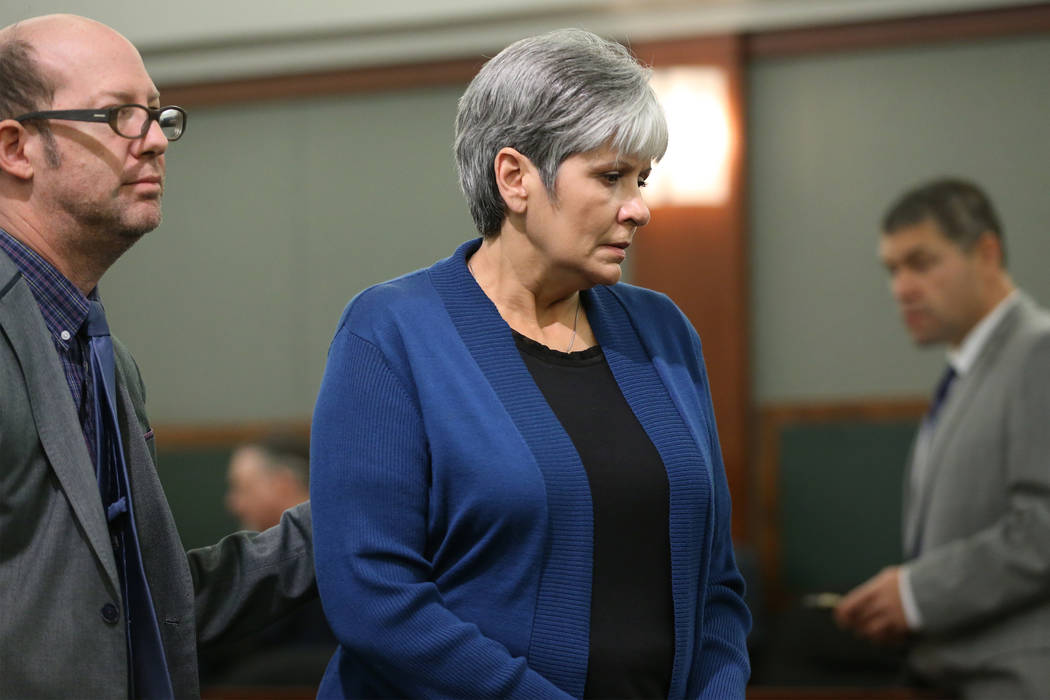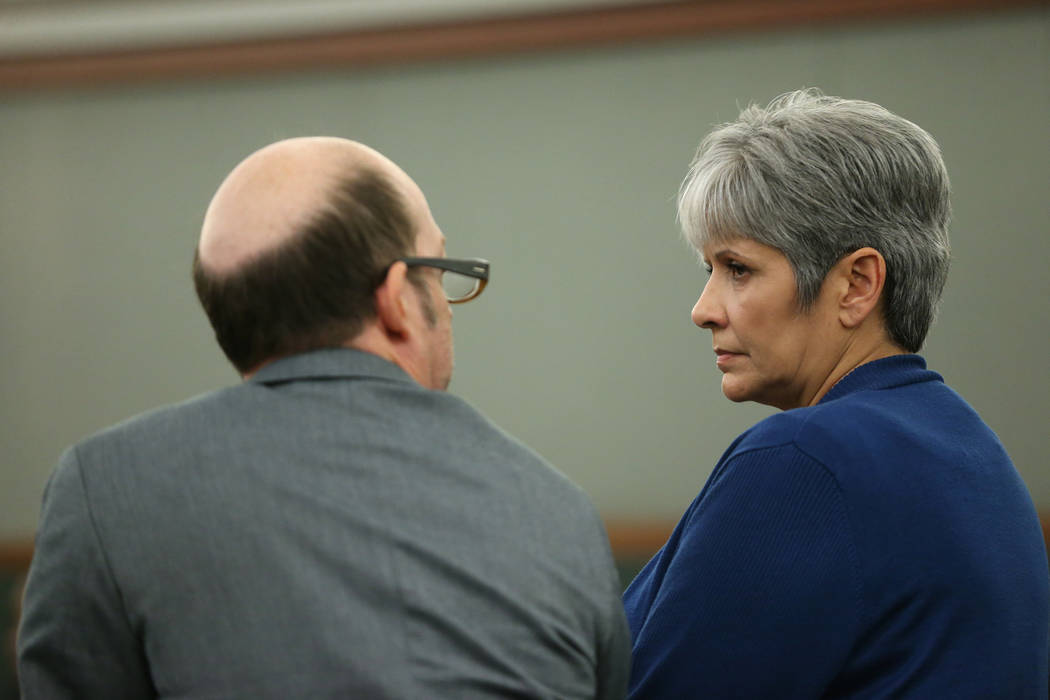 A judge on Wednesday granted gambler's diversion for a Las Vegas woman who stole more than $500,000 from her former employer.
Jerry Nann Meador is expected to join the newly created specialty court, a three-year program designed to treat problem gamblers with nonviolent convictions. About two weeks prior to District Judge Tierra Jones' ruling, court officials set the mechanisms in place to start accepting referrals from judges who hear criminal cases.
Defense attorney Dayvid Figler, who long pushed for Meador's acceptance into the program, said he was "elated" at the decision.
"But it's going to be a lot of work for her for the next three years," Figler said. "This is a recognition of a serious problem in our community."
Meador, 56, wept as she left the courtroom with supporters.
"I was just connected with a wonderful person who believed in the law," she said.
But the order that keeps Meador from serving more time in prison upset Aaron and Rhonda Hawley, the owners of the North Las Vegas plumbing company from which Meador admitted to stealing. They have known Meador for decades and considered her a close friend before learning of her crimes. They did not believe gambling caused her to steal.
"It's setting a new low bar in Nevada," Rhonda Hawley said of the ruling. "It really has not a whole lot to do with the gambling. She gambled because she had extra money to do it … She became the victim in this case."
The Hawleys said that they understood that Meador would have trouble paying restitution while behind bars, but they did not believe she would ever fully repay them as a free woman.
Specialty court programs, implemented in Nevada in 1992, are aimed at people who face criminal charges that might have stemmed from addiction. Instead of being sent to prison or placed on probation with only an officer to monitor them, a judge orders intensive counseling and retains oversight.
Chief District Judge Linda Bell launched the gamblers court after attending a working group created by Clark County District Attorney Steve Wolfson. The group includes lawyers, judges and experts in the gambling industry, addressing possible changes to the state's gambling diversion law.
Meador worked for Rakeman Plumbing for nearly 25 years as an office manager and bookkeeper. Prosecutors identified $542,971.62 that had been stolen and said Meador probably took as much as $900,000, but the theft went back so far that the statute of limitations expired for some of the years. She spent the money on video poker and slot machines but also made credit card, cellphone and satellite TV payments, along with trips to Disneyland, prosecutors said.
In summer 2016, another judge vacated Meador's conviction in order to determine whether she should be enrolled in the rarely used treatment program, rather than serving the rest of a four-to-10-year prison term.
Prosecutors had argued that she should return to the Florence McClure Women's Correctional Center, where she was sent in January 2014.
"Her going to prison wasn't going to change anything, but it was the right thing to do," Rhonda Hawley said.
Contact David Ferrara at dferrara@reviewjournal.com or 702-380-1039. Follow @randompoker on Twitter.