Judge to decide on protocol to search reporter's devices by next court date
Updated April 20, 2023 - 12:08 pm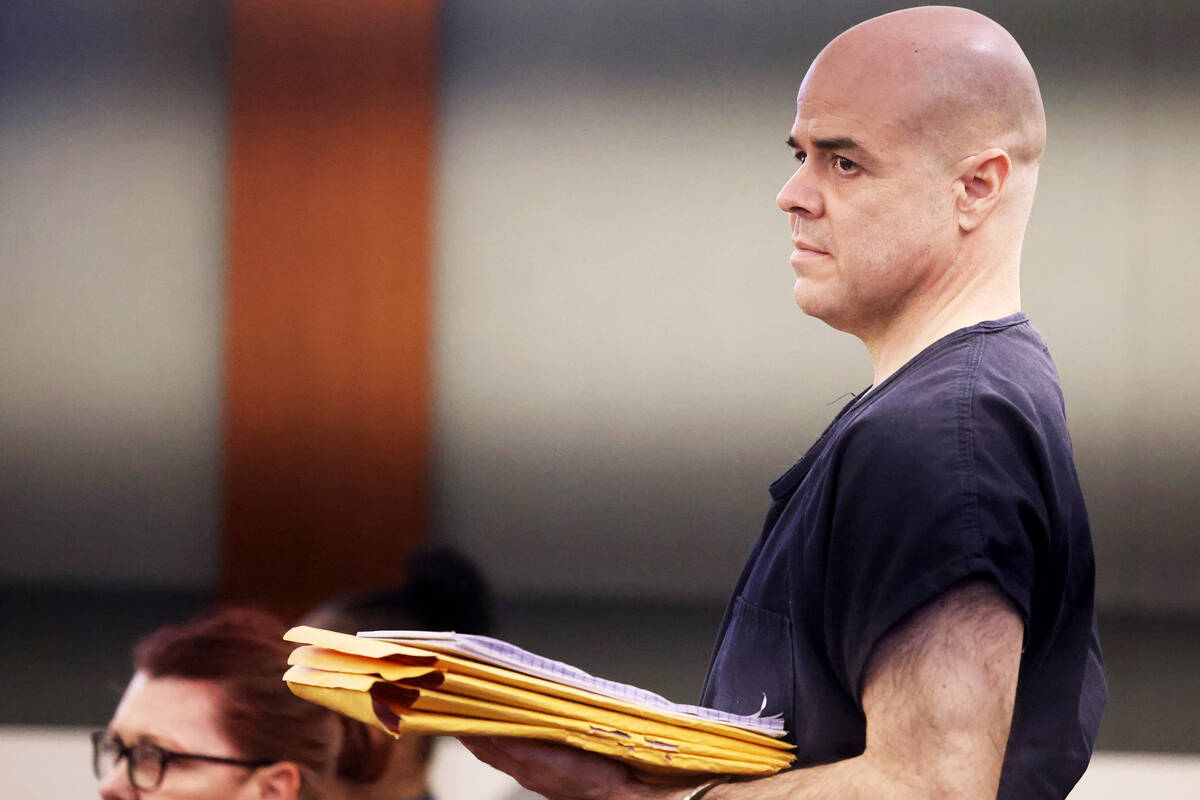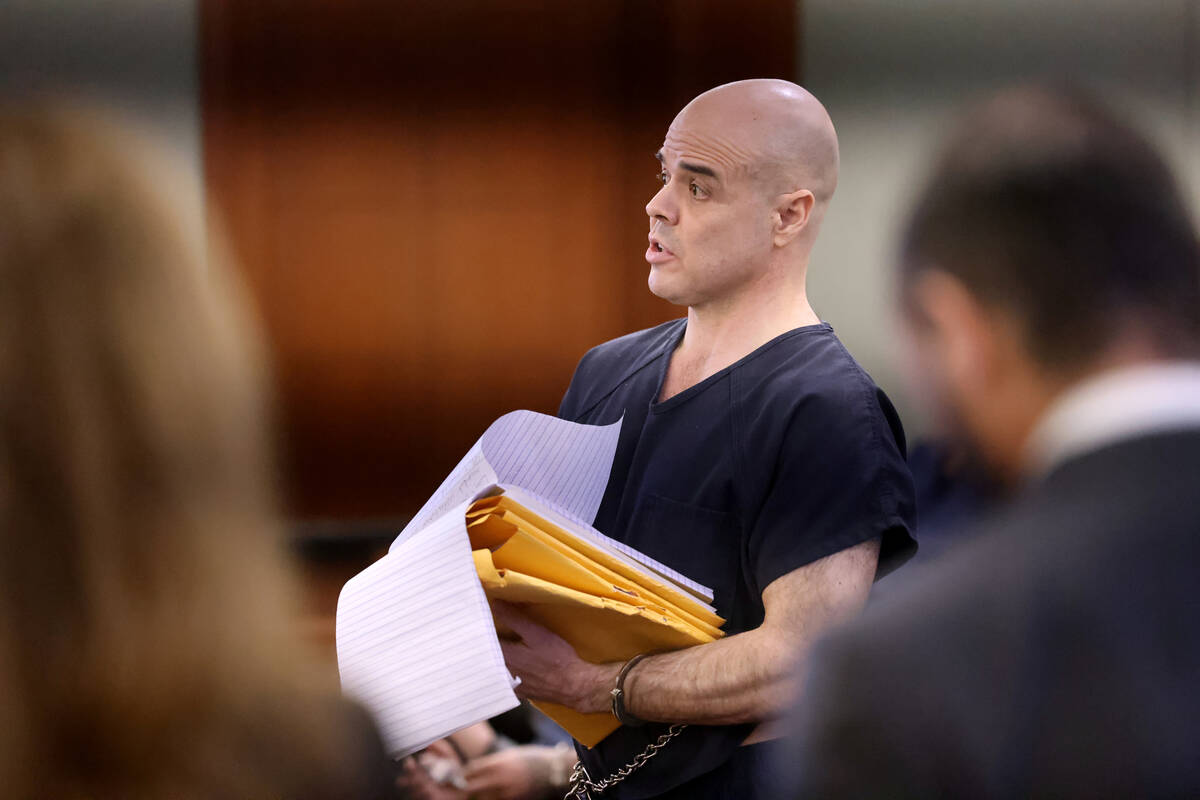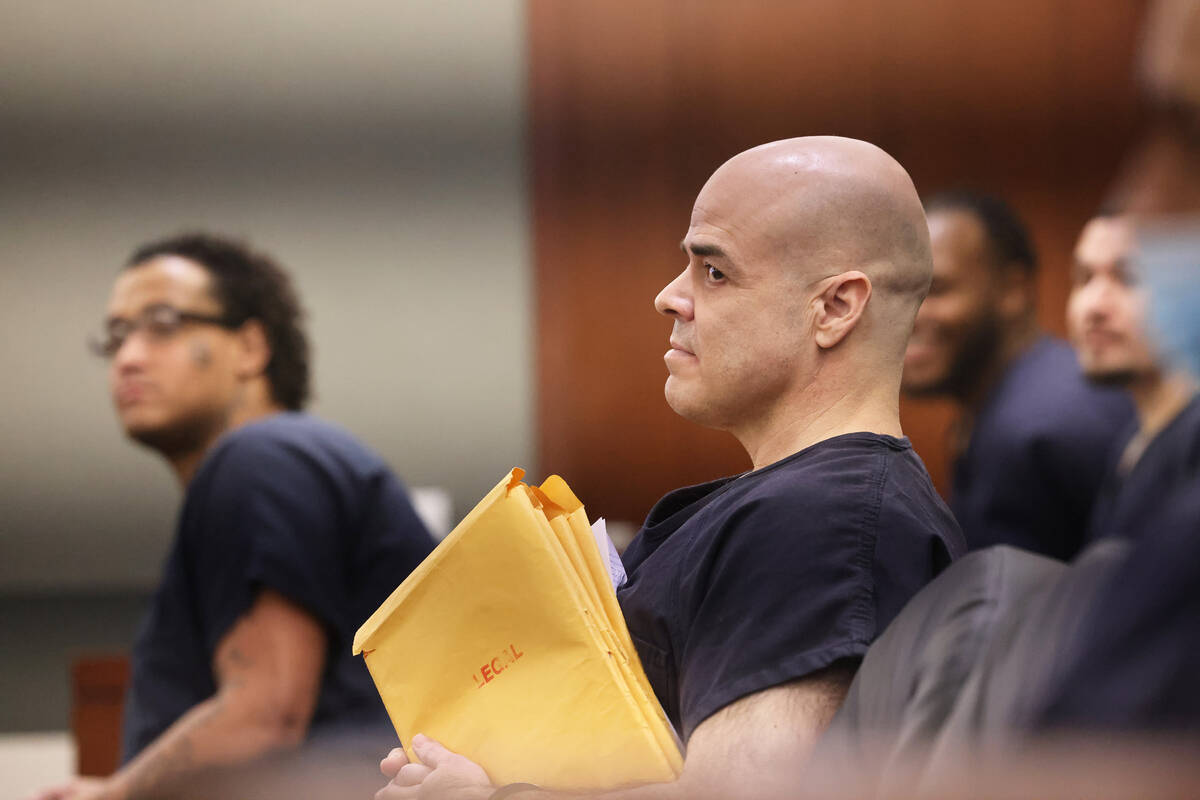 A judge said Wednesday that she will make a ruling within the next two weeks indicating how officials can search the personal devices of slain Las Vegas Review-Journal investigative reporter Jeff German.
Former Clark County Public Administrator Robert Telles is representing himself against a murder charge in German's killing. Prosecutors have accused Telles of fatally stabbing German outside the reporter's home over articles German had written about Telles' conduct as an elected official.
After the killing, police seized German's cellphone from his body and personal devices from his home, which may contain information about German's confidential sources. The Review-Journal has been working to prevent officials from searching through the devices, which the newspaper has argued is protected by Nevada's shield law.
Appeals in the case were filed in the Nevada Supreme Court in October, following a preliminary injunction granted by District Judge Susan Johnson that has prevented officials from searching the devices.
Judge to review proposed device protocols
In March, the high court sent the case back to District Court for District Judge Michelle Leavitt to decide on a protocol for authorities to review the information on German's devices.
During a court hearing Wednesday, Leavitt said she would review recently filed proposed protocols from both the Review-Journal and the Metropolitan Police Department to determine a way for officials to search for information that could help prosecutors or Telles as the case progresses.
"I did look into Metro's … and I thought it was not specific enough because the people involved have to understand the confidentiality," Leavitt said.
Attorney Matthew Christian, who is representing Metro, declined to comment on Wednesday.
Metro's protocol calls for two detectives, the two prosecutors on the case and an investigator working for Telles to search through the devices and "preserve confidentiality." The protocol would not allow for a representative of the Review-Journal to be present.
The Review-Journal's proposal is for the search to be overseen by a former federal judge and David Roger, a former district attorney who serves as the Las Vegas Police Protective Association's general counsel. The newspaper would review the devices and determine which information is not legally protected, and the parties would have the opportunity to dispute what information is confidential.
In an interview with the Review-Journal this month, Telles said he wants to avoid a "confrontation with the constitutional rights" of the newspaper.
Telles has filed nearly two dozen subpoenas and a motion requesting the release of information about the investigation into German's slaying, which he says will show police misconduct. Telles has said that he was framed and that what prosecutors have called "overwhelming evidence" against him was planted at his home.
The Review-Journal filed a motion to prevent police from giving Telles information on German's devices that would be protected by the court order.
"I specified that I was not seeking the information in this motion to compel," Telles said Wednesday, adding that he does not want Metro to prevent him from accessing the information on German's devices in the future.
Telles claims
During Wednesday's court meeting, Telles argued for nearly 20 minutes that the information should be released. He repeated claims that police illegally tracked his phone, illegally obtained phone records, didn't properly request search warrants and held him at a police station against his will.
He also repeated allegations that he has witnessed misconduct at the Clark County Detention Center. He said that two psychiatry staff members have questioned him recently about his mental health, which he said was "intimidation."
Prosecutors and Metro's attorney said that many of the claims Telles made about alleged misconduct or circumstances at the jail should be addressed by him filing a civil suit.
Chief Deputy District Attorney Pamela Weckerly also said that prosecutors were in the process of providing Telles with more copies of evidence.
Leavitt did not make a decision on Telles' motion and said she would review it during his next court date on May 3, after he had a chance to review the additional evidence.
Prosecutors have pointed to several pieces of evidence against Telles in German's slaying, including DNA found underneath the reporter's fingernails, with clothing and bloody pieces of a shoe found at Telles' home matching items worn by a suspect seen in surveillance footage wandering German's neighborhood the day he was killed.
On Wednesday, Telles questioned why he was being accused of German's killing.
"If the DA really has all the evidence … then I really am dumbfounded at how the DA could justify continuing prosecution of the case," he said. "Unless, frankly, the DA intends to help LVMPD cover up the severity of the misconduct."
Contact Katelyn Newberg at knewberg@reviewjournal.com or 702-383-0240. Follow @k_newberg on Twitter.