Judge's son arrested in Bellagio robbery
February 2, 2011 - 11:18 pm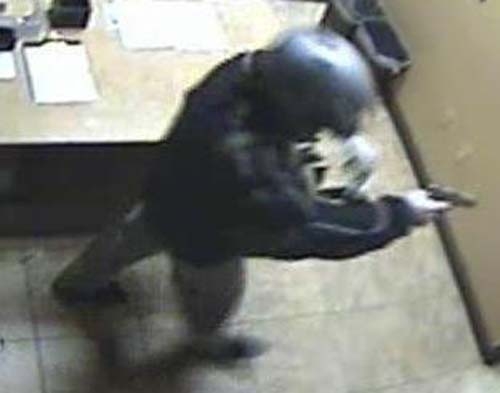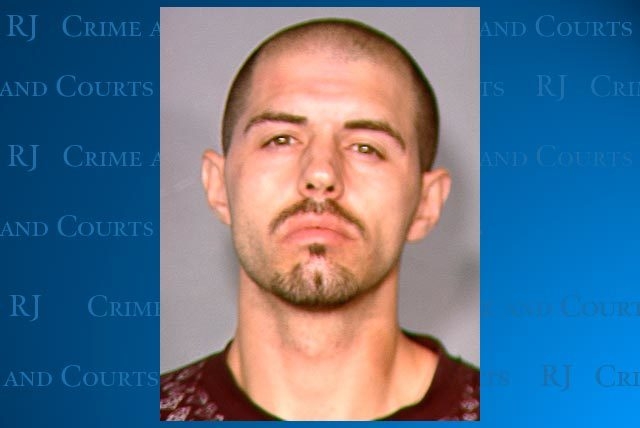 Las Vegas police late Wednesday arrested the son of a city judge in connection with December's $1.5 million Bellagio casino heist.
Anthony Michael Carleo, 29, also known as Anthony Assad, was arrested after he met undercover officers to sell high-value chips taken in the heist, law enforcement sources said. He is the son of Las Vegas Municipal Court Judge George Assad.
Carleo was booked Thursday morning at the Clark County Detention Center on robbery, burglary and drug trafficking charges. He is being held without bail.
Carleo was a guest at the very hotel he is accused of robbing in December, and police executed search warrants at both the hotel and at the home of the judge. No one answered the telephone in his room at the Bellagio on Wednesday night.
The Bellagio robbery, one of the largest in recent Southern Nevada history, drew national headlines in part because of the amount of money, but also because of its brazen nature.
The robbery occurred at 3:50 a.m. Dec. 14 when a man parked a late-model black motorcycle at the casino's north valet entrance. Leaving the motorcycle running, he walked into the casino wearing a white, full-face motorcycle helmet and a leather jacket. He approached a craps table, pulled a pistol and demanded money. He was given an estimated $1.5 million in casino chips in denominations from $100 to $25,000.
No one was hurt, and no shots were fired, police said. Security officers did not try to stop the man out of concern that a shootout might injure casino patrons. In and out of the casino in a matter of minutes, the robber was last seen traveling west on Flamingo Road on the motorcycle, police said.
Because of the large denominations of the chips, police and gaming industry insiders have speculated the robber would never be able to cash them without giving himself away.
The same suspect was believed to have robbed the Suncoast casino about 12:30 a.m. Dec. 8. In that robbery, a man wearing a full-face motorcycle helmet held up a poker room cashier cage, taking $20,000, police said.
Police reviewed surveillance footage of the robberies but said they revealed little about the suspect's identity. The suspect was described as a white man about 5 feet 10 inches tall and 220 pounds.
According to newspaper reports and public records, Carleo was a longtime resident of Pueblo, Colo., where he was a real estate broker and owned two businesses, one a mobile disk jockey service, the other a limousine service co-owned with his stepfather, Gino Carleo.
Anthony Carleo filed bankruptcy in Colorado in 2009, and reportedly was living at the Assad home in Las Vegas at the time of his arrest.
Attempts to reach Assad at his home were unsuccessful Wednesday night.
Assad was appointed to Las Vegas Municipal Court Dept. 3 in June 2002, and won election to the post in 2003. Prior to his appointment, Assad was judge pro tem in Las Vegas Municipal Court, Henderson Justice Court, North Las Vegas Justice Court and North Las Vegas Municipal Court, according to a city website.
The website profile notes that Assad, who emigrated from Syria with his parents as a baby, worked as a Las Vegas blackjack and craps dealer to earn money for law school.
Assad has had difficulties on the Las Vegas bench. In 2008 the Nevada Supreme Court ordered him to apologize to a woman he ordered locked up at traffic court for two hours in 2003, and to pay to attend a class on judicial ethics.
Last May, Assad was given low marks in the Review-Journal's "Judging the Judges" survey, with two-thirds of approximately 115 respondents rating him "less than adequate" on two of the four questions, and more than half rated him "less than adequate" on the other two.
Criticisms included "Two words, nut case," and "ruthless dictator who tramples over the Constitution and people's rights."
Assad recently filed for re-election and will face Heidi Almasebe on the April 5 ballot.
Contact reporter Antonio Planas at aplanas@reviewjournal.com or 702-383-4638.