Jurors hear 911 call, watch video re-enactment of killings in Randolph trial
Updated June 21, 2017 - 7:56 pm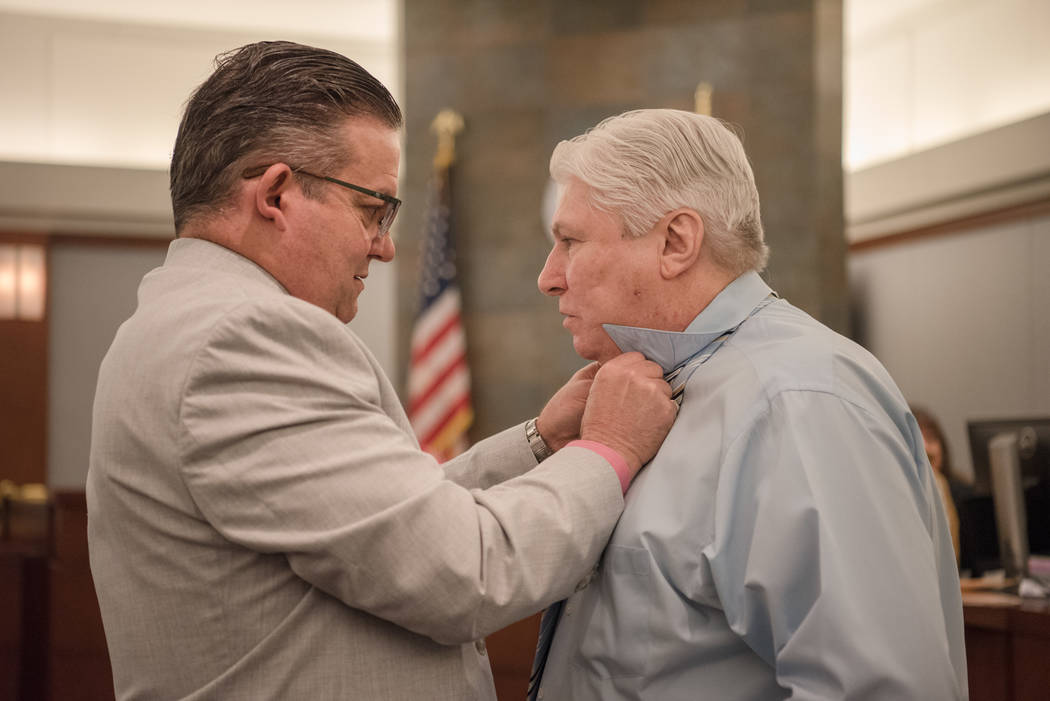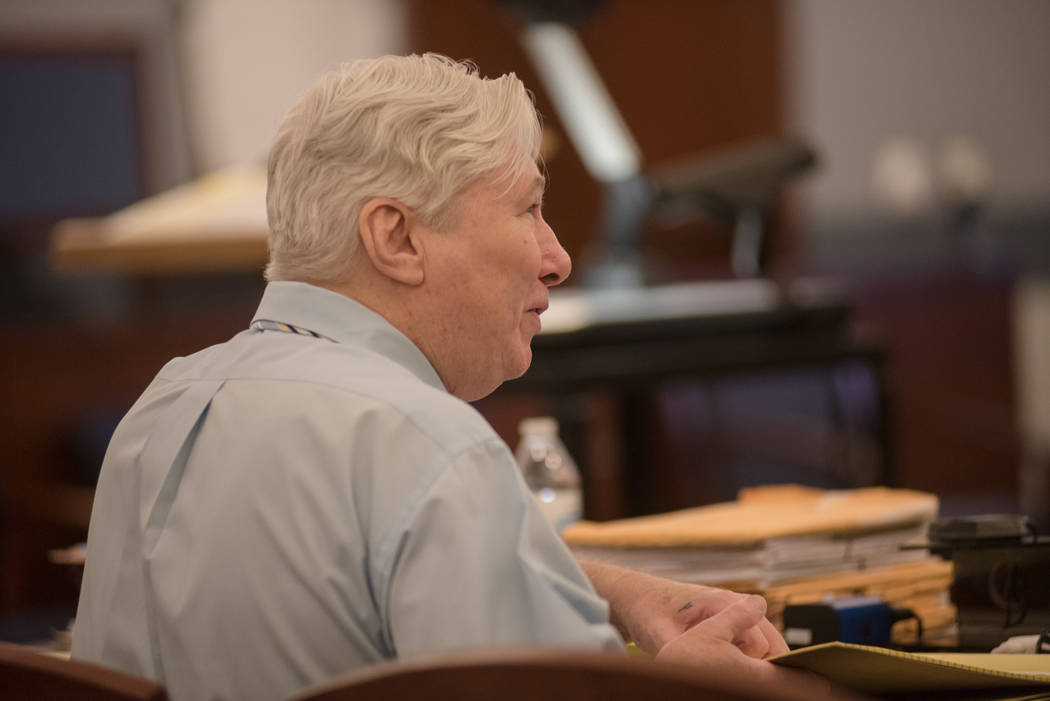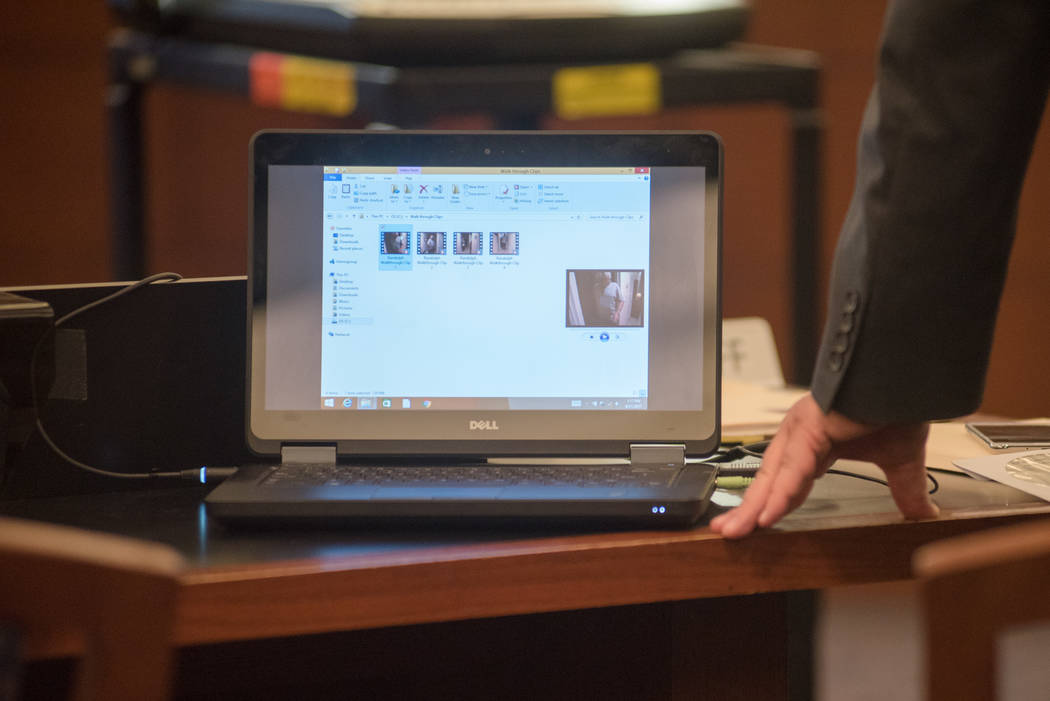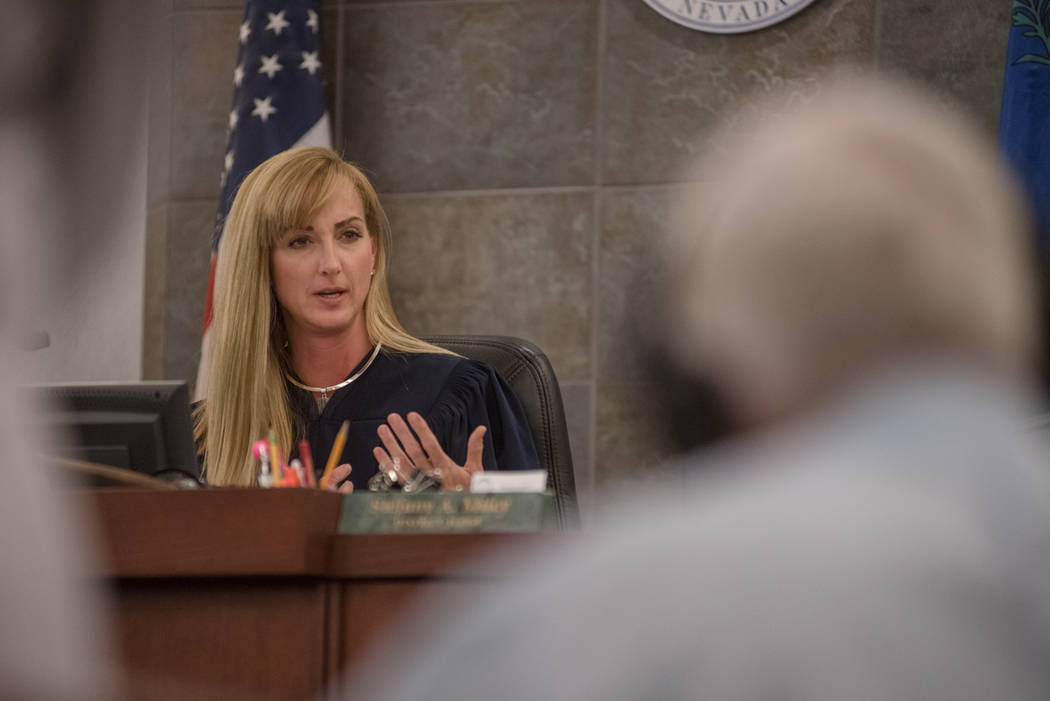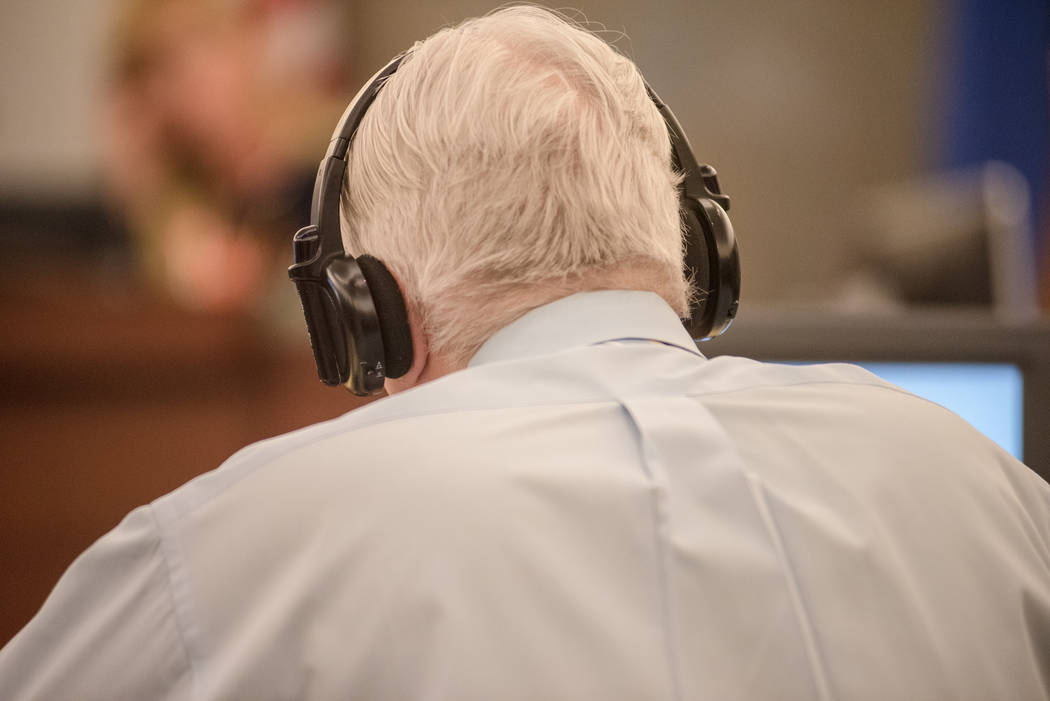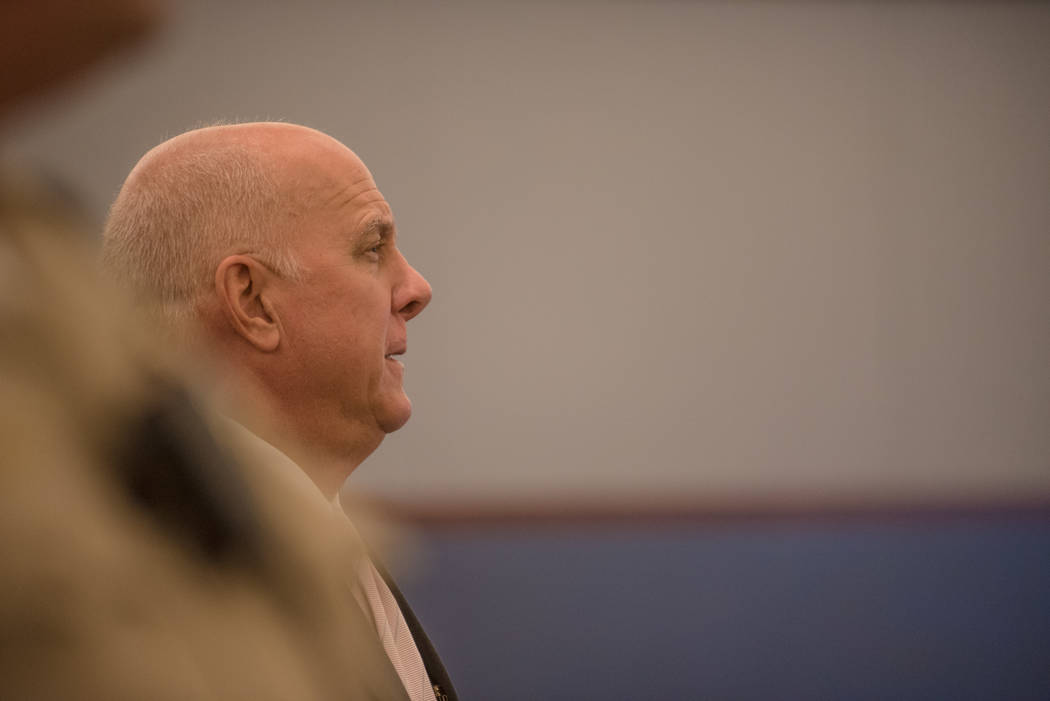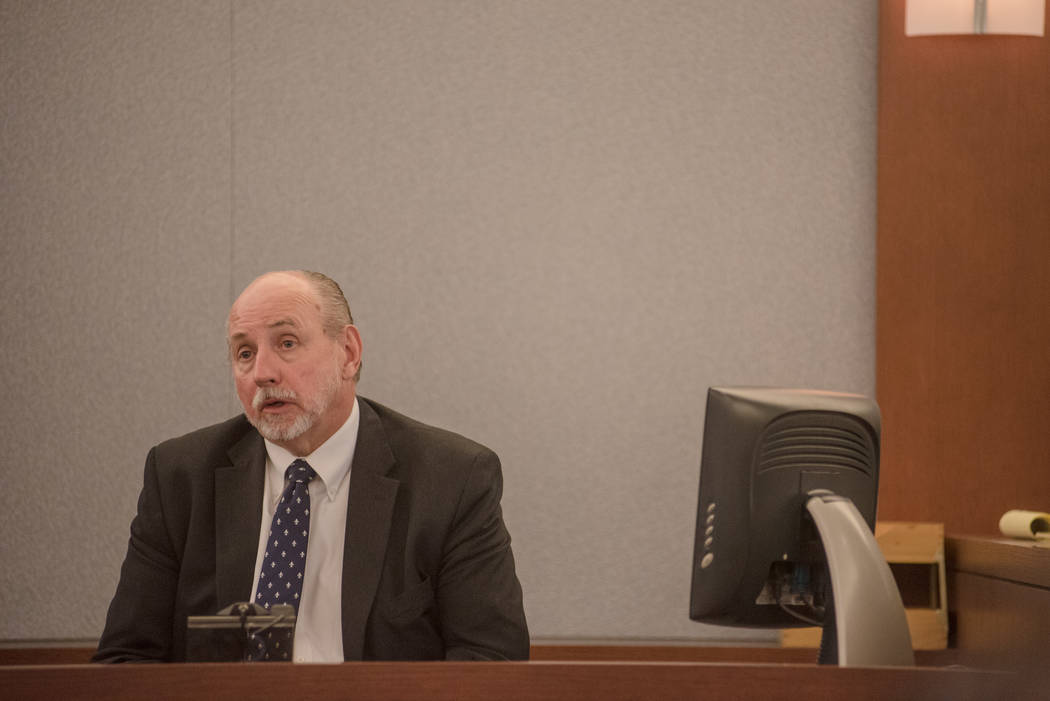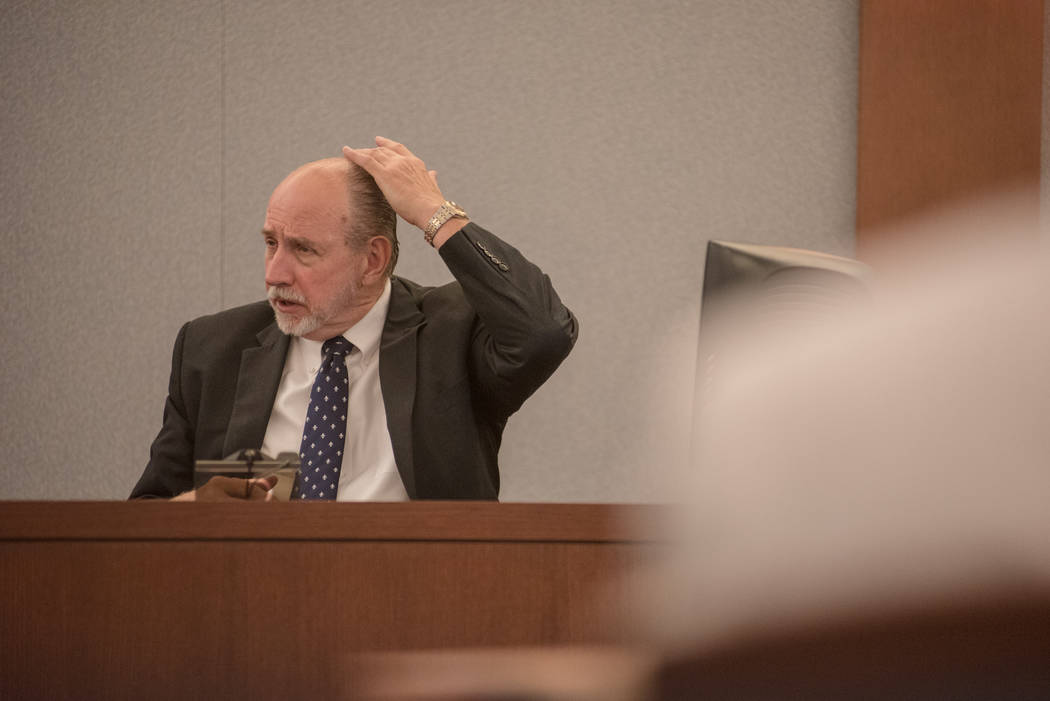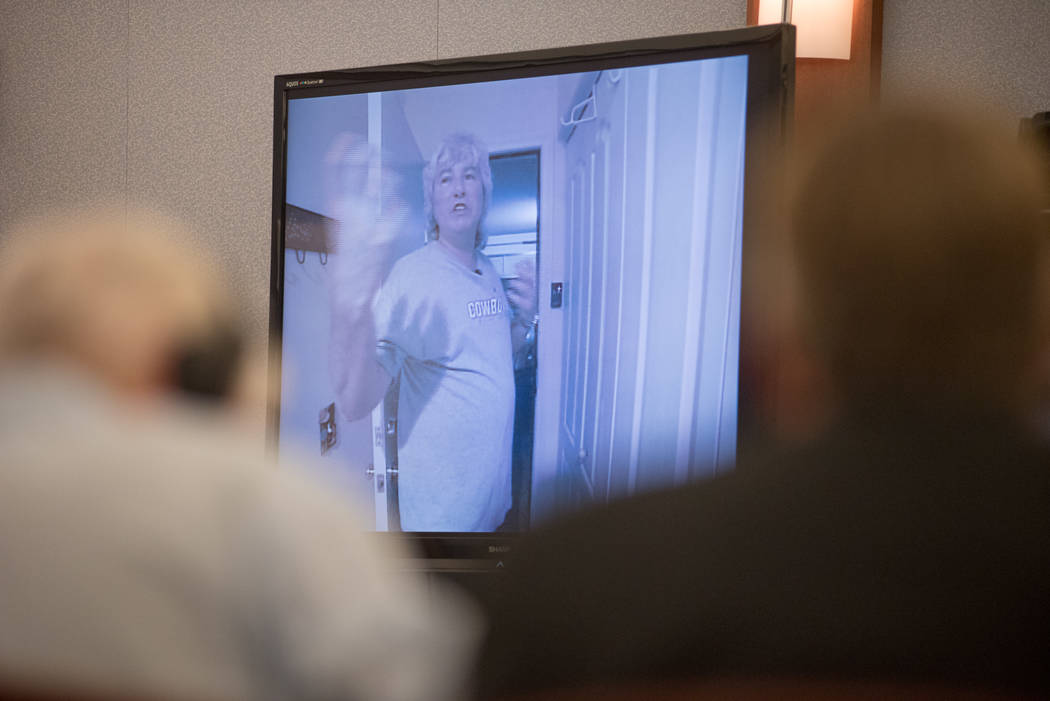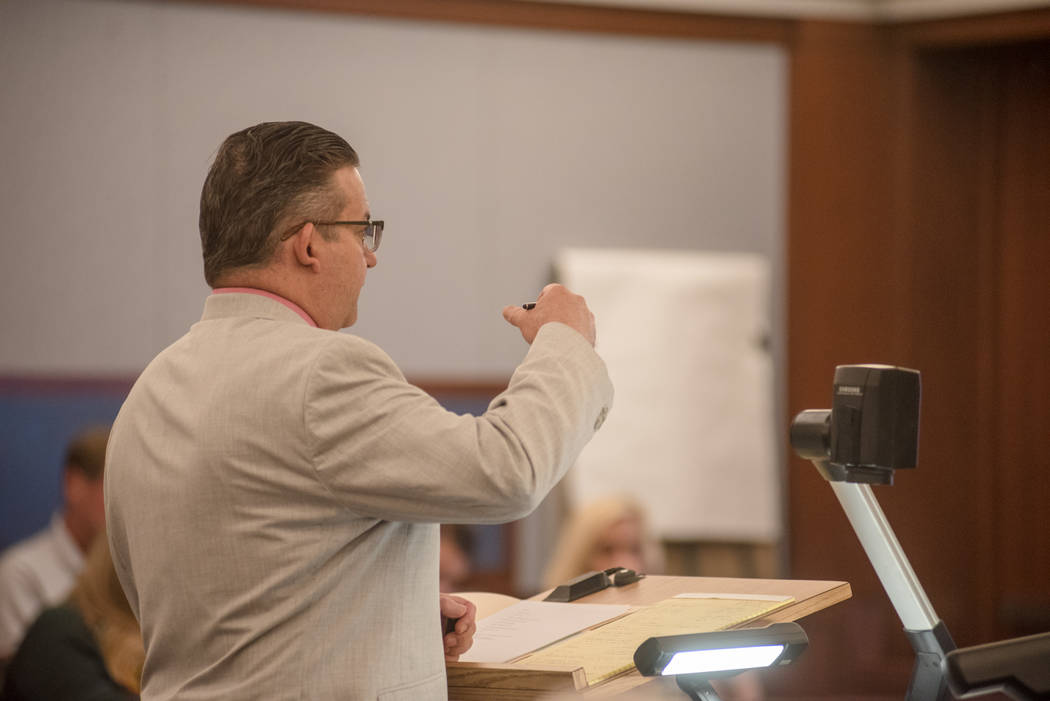 Thomas Randolph described a gunshot wound to the head of his sixth wife as "the grossest thing I've ever seen."
He mentioned to homicide detectives that seeing the body of another wife, who suffered from a "heart defect," was also gross, but didn't say that he had found his second wife dead in their waterbed with a gunshot wound to her head.
Randolph, 62, is on trial in Las Vegas for double murder and facing the death penalty. Prosecutors allege he hired a hitman to fatally shoot Sharon Causse, his sixth wife, for life insurance proceeds and then killed the hitman, Michael James Miller.
In an hour-long video re-enactment of the killings, Randolph calmly explained to police that he and Causse pulled up to the couple's home in May 2008 and she entered first.
Speaking in a dry, matter-of-fact tone, Randolph told detectives that he found his wife on the floor of an entrance hallway and spotted a shadow inside the house before he grabbed a 9mm handgun.
He said he bumped into Miller in the hallway before firing at him.
"I don't remember if I seen the handle in his sweatshirt, or if I seen the handle in his pants, but he was doing something, going for something," Randolph said in the video, recorded a week after the killings. "He kind of rushed up on me a little bit, and that's when I just pushed him, boom boom boom."
In a 911 call the day of the shootings, Randolph told an operator that he heard a gunshot before he entered his house. But Metro Detective Cliff Mogg told jurors on Wednesday that Randolph told him he did not hear a gunshot because he was hard of hearing and the radio on his SUV was turned up.
Speaking to the operator, Randolph cried, screamed and grunted as he said he tried to roll his wife's body over to perform CPR.
"Oh my god," he said through heavy breathing. "She don't have a pulse."
Randolph was acquitted after a trial in Utah in the 1986 death of his second wife, Becky Gault, whose death was ruled a suicide.
But prosecutors have pointed to similarities in Gault's demise and the killings of Causse and Miller.
Randolph stood to gain more than $530,000 from Gault's death and nearly $400,000 from Causse's death.
Defense attorneys have said that Randolph knew nothing of Miller's home invasion or plan to kill Causse. Randolph's marriage was steady, money wasn't a problem and the couple talked of buying property in Utah while fixing up their northwest Las Vegas home before the killings, his attorneys said. Randolph married Causse in 2006, and the couple renewed their vows a year later.
Prosecutors plan to tell jurors that two of Randolph's other wives are dead from apparent illnesses. Should he be convicted of first-degree murder in the 2008 killings, his two living ex-wives are expected to testify at a penalty phase that he threatened to kill them.
Contact David Ferrara at dferrara@reviewjournal.com or 702-380-1039. Follow @randompoker on Twitter.
Randolph trial
Prosecutors allege Thomas Randolph hired a hitman to fatally shoot Sharon Causse for life insurance proceeds and then killed the hitman, Michael James Miller. On Wednesday, Randolph's 911 call was played for jurors in his double murder trial.
"My wife's been shot," he said through heavy breathing, telling an operator he shot an intruder. "There's blood everywhere. Oh god. Sharon!"
Related
Las Vegas man asks to wear Dallas Cowboys jersey to his double murder trial
Trial set for next week in 9-year-old murder case