Jurors hear conflicting descriptions of 93-year-old Las Vegas doctor in closings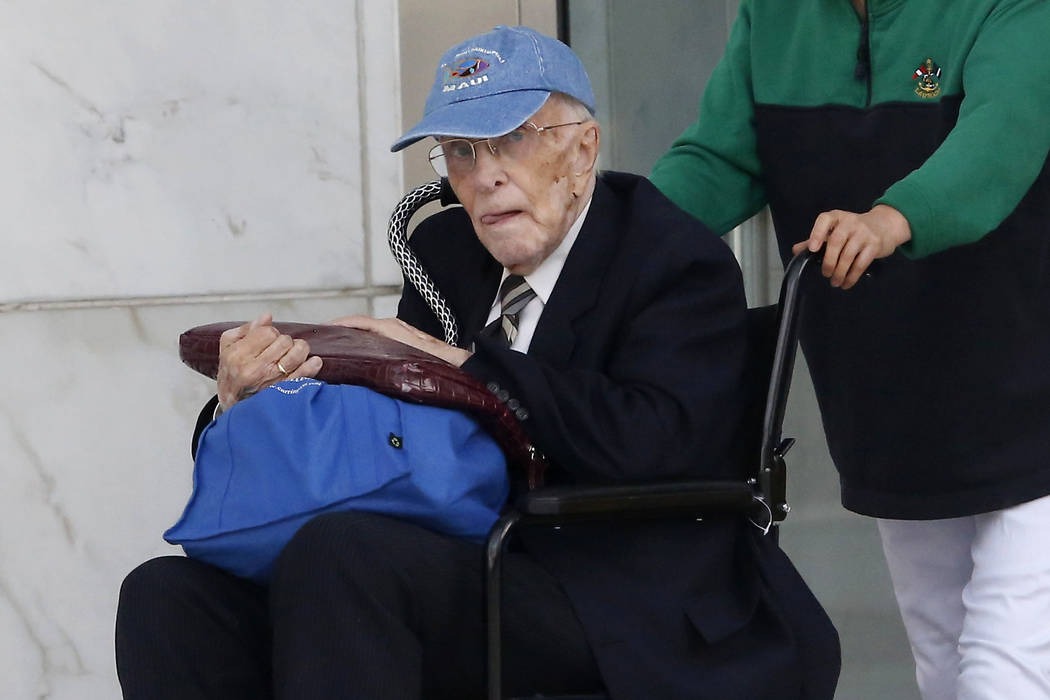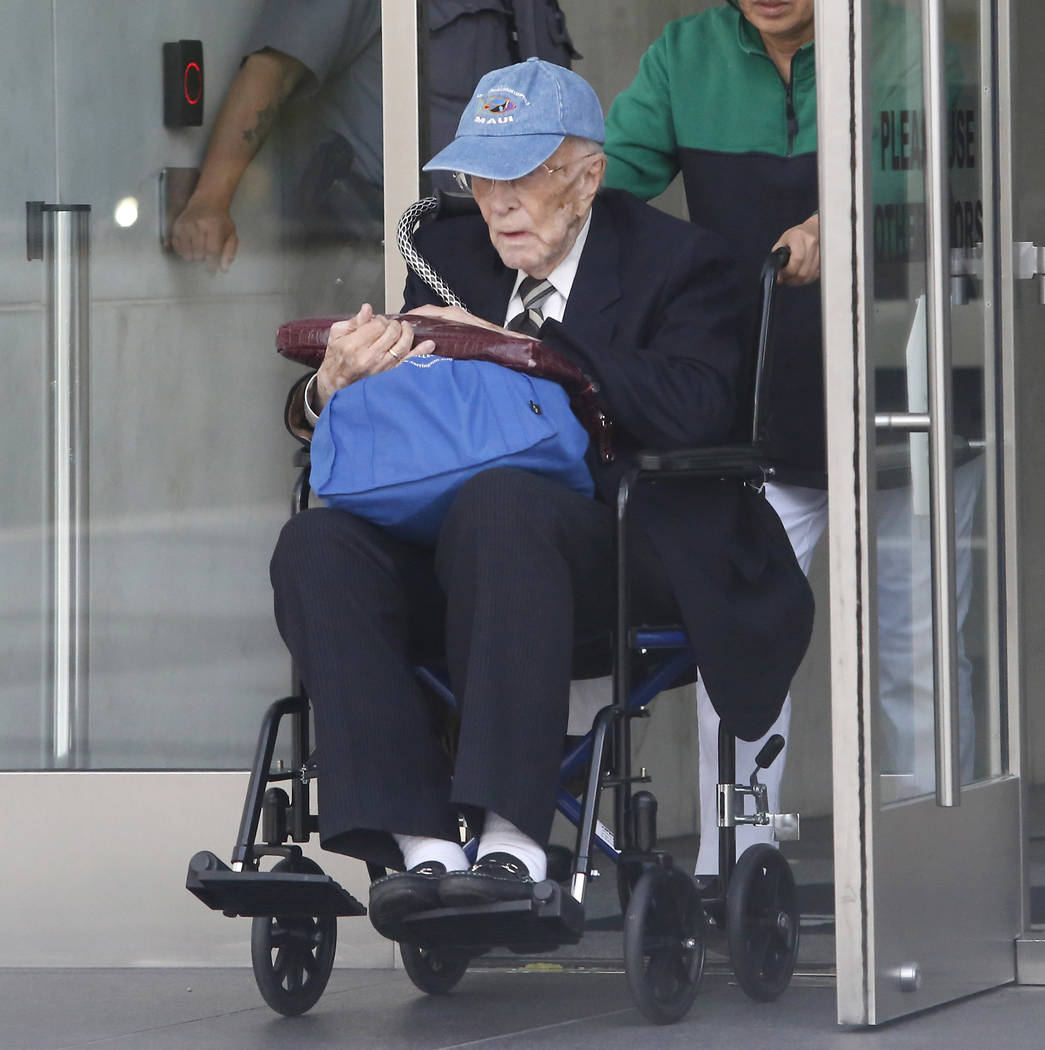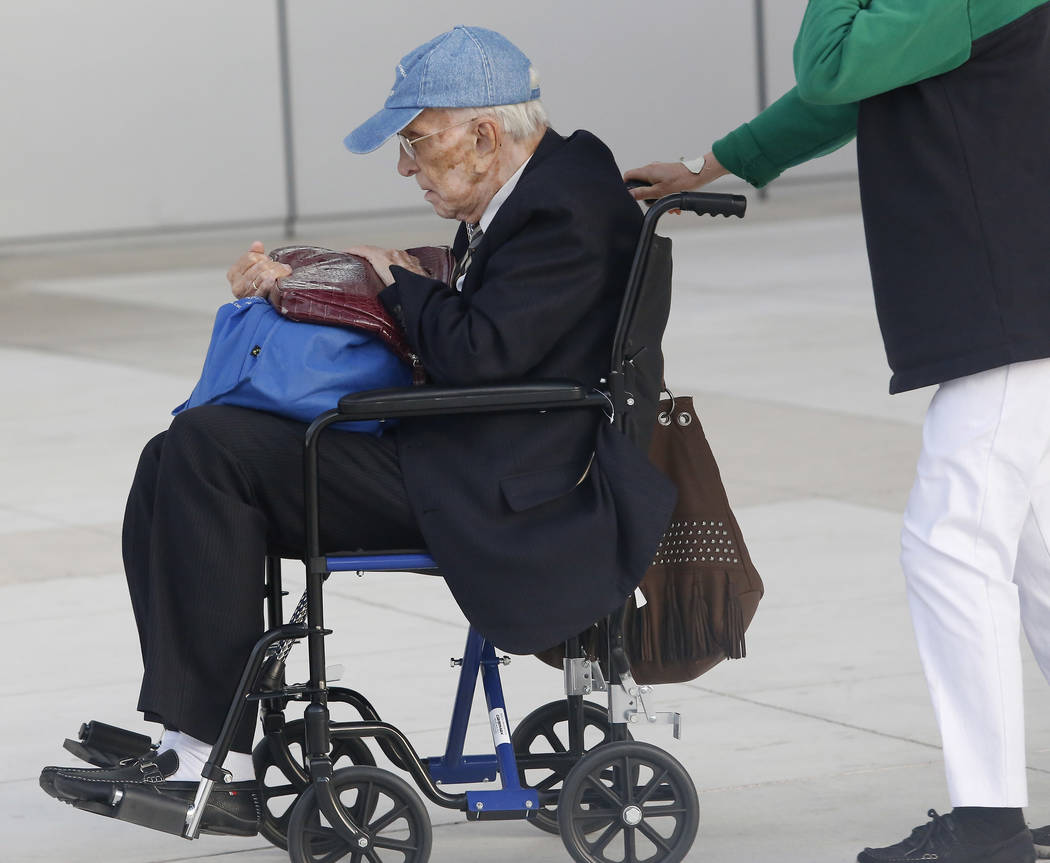 Dr. Henri Wetselaar was described as both a greedy pill peddler and, alternatively, a gullible old man Tuesday when federal prosecutors and defense attorneys gave closing arguments in the 93-year-old doctor's drug trial.
The trial — against Wetselaar, medical assistant David Litwin and local pharmacist Jason Smith — has dragged through federal court for nearly three months, and Tuesday's closing arguments lasted six hours. Jurors are expected to begin deliberations Wednesday.
"Greed has never been this dangerous," Assistant U.S. Attorney Andrew Duncan said in his closing argument to the jury. "As dangerous as Wetselaar and Litwin scooping up cash in exchange for powerful … prescription opioid prescriptions. As dangerous as drug dealers having a safe place to go to fill those prescriptions … Lam's pharmacy and Jason Smith."
Over the course of a year, Duncan said, "hundreds of thousands if not millions" of oxycodone pills were distributed on the streets by drug dealers and consumed by addicts as a result of the three men on trial. Authorities say Wetselaar, who also faces money laundering charges, reaped a quarter-million dollars off the prescription painkiller operation.
Defense lawyer Jeffrey Setness, meanwhile, countered that Wetselaar prescribed oxycodone and Xanax in good faith for a legitimate medical purpose. He said his client was duped by hardened street criminals who took advantage of the doctor's perhaps misguided medical principles.
"What does good faith mean?" Setness said. "When we are born and the experiences we went through growing up."
Wetselaar is a World War II veteran who authored a book titled "Facing a German Firing Squad." He was born six years after the end of World War I, Setness said. And he graduated from medical school in Amsterdam 58 years before his alleged crimes.
"Think about the advances that have occurred in the last 60 years," Setness said, explaining why his client thought it was appropriate to write prescriptions for opioids in response to a wide range of pain complaints, even shin splints.
Setness also referenced two of the government's star witnesses, drug dealers who admitted in sworn testimony that they paid people to pose as patients with complaints of back pain to obtain prescriptions by the dozen from Wetselaar and Litwin.
"They were lying to an 85-year-old," the defense lawyer said. "Many individuals, as we become older, may become more gullible, may become more trusting."
But Duncan said Wetselaar knew exactly what was going on when he and Litwin saw patients at the house of a drug dealer, who disguised her activity as a nurse-operated home care business.
The testimony revealed, Duncan said, that Wetselaar performed cursory examinations at the dining room table and that "David Litwin was boozing it up while this all was going on."
Duncan referenced a line in Wetselaar's patient agreement that instructed patients to fill their prescriptions at Lam's pharmacy, 11 miles away.
Smith's attorney, Thomas Michaelides, urged jurors to distinguish between Smith and the pharmacy. He said "not a single piece of evidence directly tied Jason Smith" to the alleged crimes.
"Jason Smith never received a single penny from this conspiracy," he said.
Litwin, who doesn't have a medical license, is accused of doling out prescriptions while Wetselaar was out of town. His attorney, Jonathan Powell, said "there has been zero testimony that David Litwin wrote a prescription, that David Litwin signed a prescription."
Wetselaar is charged with conspiracy to distribute oxycodone, distribution of controlled substances, money laundering and related counts.
Litwin is charged with conspiracy to distribute oxycodone, distribution of controlled substances and related counts.
Smith is charged with conspiracy to distribute oxycodone.
Contact Jenny Wilson at jenwilson@reviewjournal.com or 702-384-8710. Follow @jennydwilson on Twitter.
RELATED
93-year-old Las Vegas doctor responds to allegations of involvement in illegal prescription drug ring
Former addict testifies in 93-year-old doctor's drug case in Las Vegas
Las Vegas doctor on trial in federal drug case