Jury to weigh murder charge in fentanyl death
Updated March 14, 2022 - 7:24 pm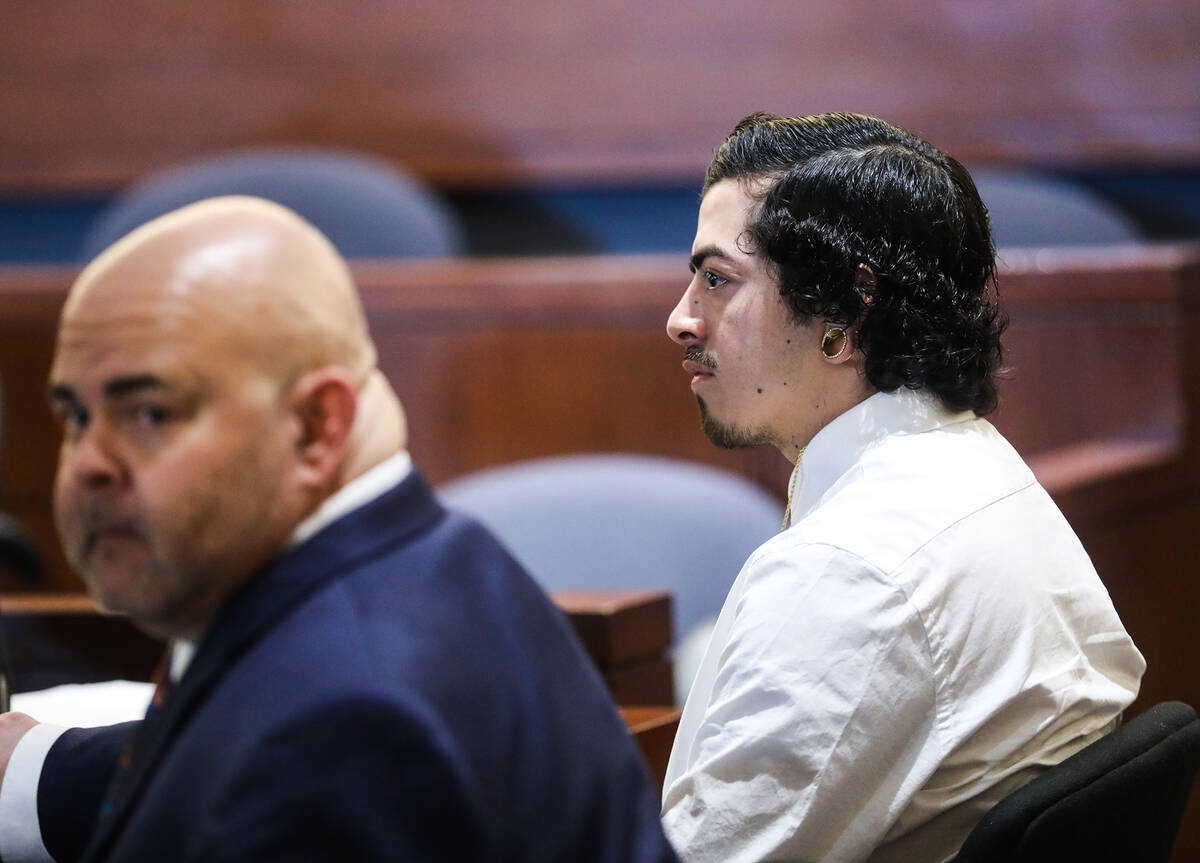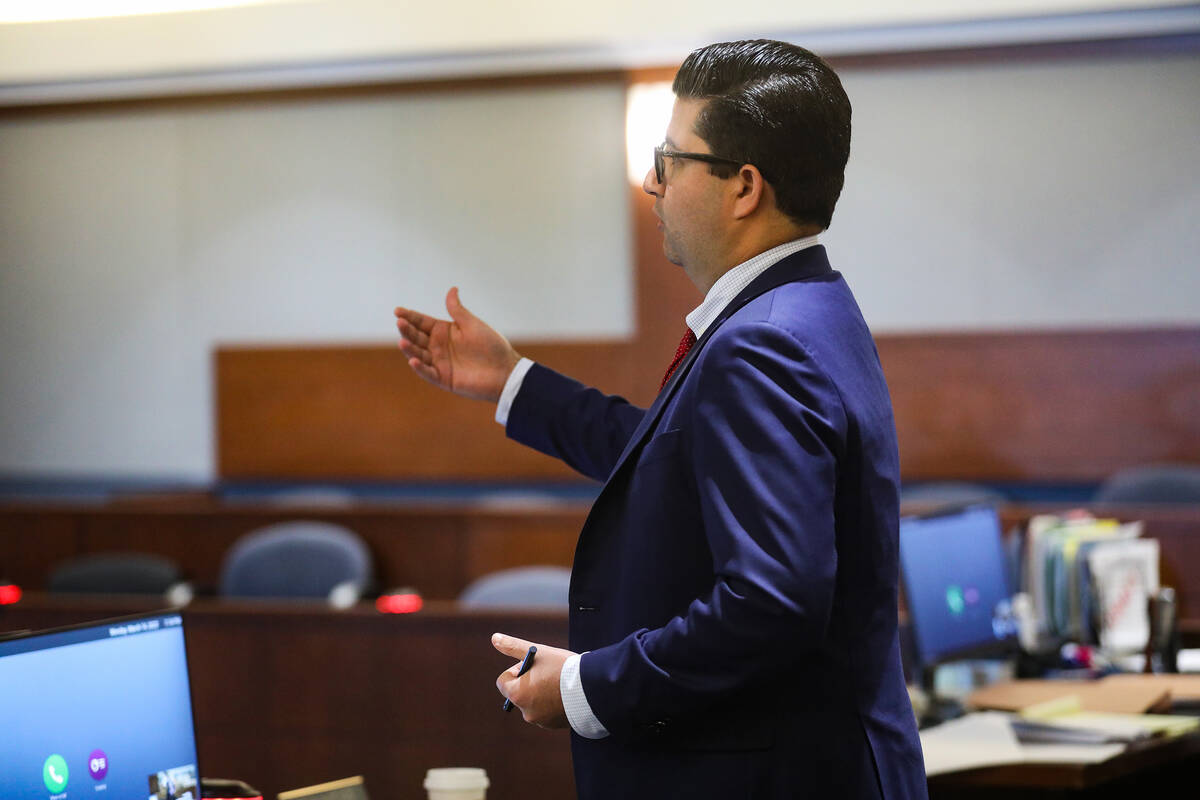 A Las Vegas judge ruled Monday that a jury should weigh charges, including murder against a 28-year-old man accused of selling another man counterfeit, fentanyl-laced pills, one of which allegedly caused his death.
The day her husband Shane Bowman died, Meli Bowman texted him to say she had finally put in her two-week's notice at her job to find another one.
"Really, that's amazing," she said Shane Bowman, 32, messaged back. "I'm so proud of you. I love you."
Those were his last words to her, she testified Monday in Las Vegas Justice Court.
Later that day, Feb. 22, 2021, she arrived at their home to hear their dogs barking and see her husband on the bathroom floor, his "dead-weight" body lying on top of a partially smoked pill, aluminum paper, a lighter and a broken pen used as a pipe, along with a baggie with a second pill, she said.
The Clark County coroner's office ruled that he died from fentanyl intoxication.
Edward Romero-Cordero, who was arrested in November, faces one count each of murder and a drug-related count in connection to Bowman's death.
An examiner who performed Bowman's autopsy and a Metropolitan Police Department officer who responded to their house the day he overdosed also testified in a nearly two-hour preliminary hearing, where Las Vegas Justice of the Peace Joe Bonaventure decided that prosecutors had enough evidence to present the charge to a jury.
Romero-Cordero is free on bail, and did not speak during the proceeding.
Bowman died at St. Rose Dominican Hospital, San Martin campus, about nine hours after the alleged drug sale, police said.
In teary testimony, Meli Bowman described confronting Romero-Cordero over the phone about what he had sold her husband earlier that day.
According to the messages read in court, Romero-Cordero admitted to selling Shane Bowman supposed Percocet pills, which later tested positive for fentanyl, a synthetic opioid many times stronger than morphine.
Bowman had been clean for eight years following a heroin addiction, his wife said, but he had hurt his shoulder badly a few days before his death.
"How many did you sell him?" she said she wrote.
Romero-Cordero responded: "He was in a lot of pain, so I sold him two percs" and $200 worth of Xanax. I told him don't smoke them, take quarters and eat before."
"And he said, 'yeah, bro, I know. I used to be addicted," Romero-Cordero continued. "I just need it for my pain."
Medical examiner Jan Gorniak outlined Bowman's toxicology report which showed that he almost double of what she deems a fatal dose.
Meli Bowman said they met Romero-Cordero a few years back.
"He was somewhat of a friend," she said. "But around the time that that occurred, he was just a drug dealer."
Attorney Erick Ferran said his client maintains that he did not cause Bowman's death.
"I think we made a couple of dents today, and I'm hopeful that the resolution will be a fair one," Ferran said.
Romero-Cordero is due back in court on March 25.
Contact Ricardo Torres-Cortez at rtorres@reviewjournal.com. Follow him on Twitter @rickytwrites.