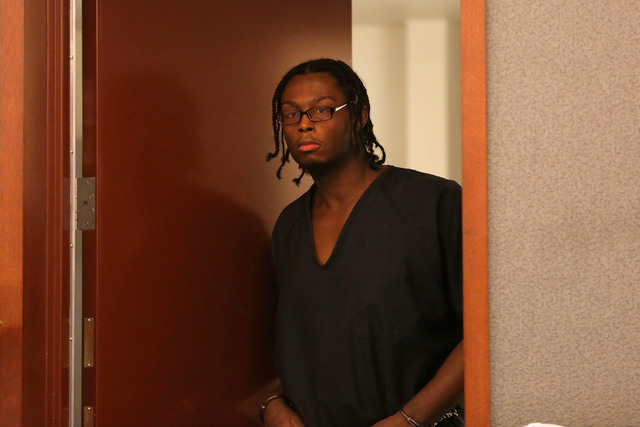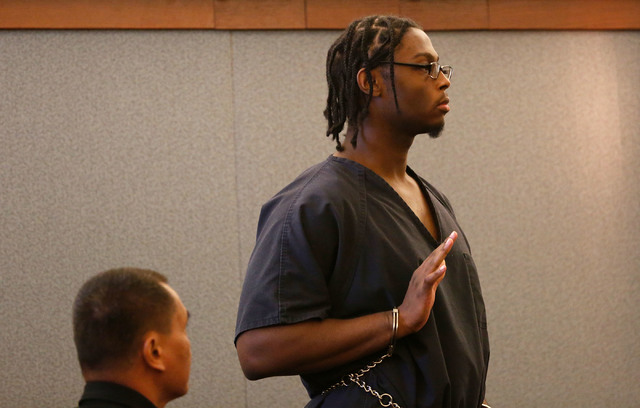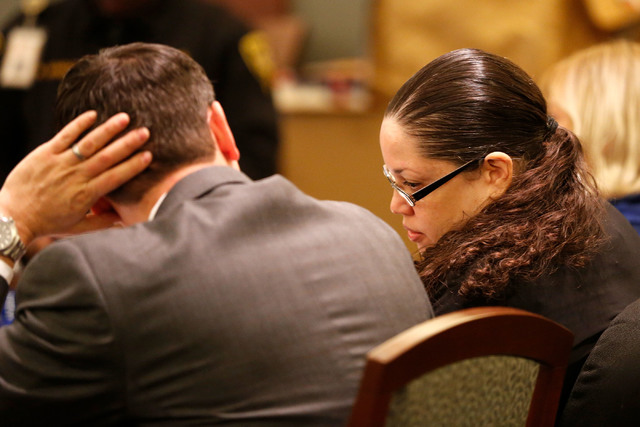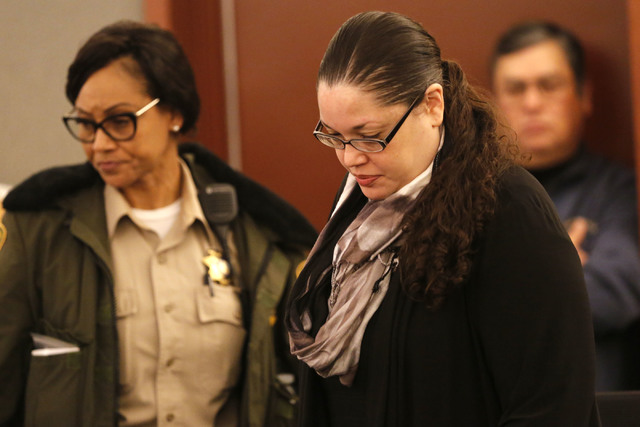 She looked up at the man about to kill her husband, fixed his hair, and pulled the dark hood over his head.
"You gotta do this," a 33-year-old Brandy Stutzman told then 19-year-old Jeremiah Merriweather. "You can save our family."
He grabbed a mask and a knife with brass knuckles, hopped into a Chrysler PT Cruiser, with another man behind the wheel, and headed toward the northern valley home where Joe Stutzman slept.
Merriweather, who has since confessed to the November 2010 killing of 32-year-old Joe Stutzman, testified as a key prosecution witness Wednesday in Brandy Stutzman's death penalty trial. Should a jury find her guilty and decide on capital punishment, Stutzman would be the only woman on death row in Nevada.
Merriweather had met the older woman the year prior and knew she was married. But Joe Stutzman, who worked as a military aircraft mechanic, spent extended stretches deployed overseas, and Merriweather grew close to the couple's 5-year-old son and their two dogs.
At times, Merriweather became emotional when he spoke of the child, calling himself "Uncle Jeremiah."
He said he felt "mutual love" with Brandy Stutzman, and they sometimes slept in the same bed, though the two never had sex.
Prosecutors have pointed out that Joe Stutzman had $213,000 life insurance policy, but Merriweather said that was not why he killed. He testified that he thought he would have a better relationship with Brandy Stutzman if her husband was "out of the picture."
When Merriweather arrived at the Stutzman home at 7952 Quail Prairie St., near U.S. Highway 95 and Grand Teton Drive, he pushed open a back window, and the dogs started to bark. Joe Stutzman appeared with a flashlight and a knife and turned on a backyard light, Merriweather testified.
He said he wasn't sure how many times he stabbed the man, and ran to the waiting car while Stutzman was still alive "because that was probably the scariest thing I've done in my life."
Prosecutors said Stutzman was stabbed 15 times, and left for dead with a severed ring finger.
Merriweather soon reconnected with Brandy and she asked, "Are you sure he's dead?" He didn't know. Then she told him, "you saved the family."
Through more than an hour of cross-examination, defense attorney Josh Tomsheck tried to rebut Brandy's involvement in the murder plan.
"To a certain extent we had a fight," Merriweather said of the fatal encounter, "so I had to defend myself."
Merriweather didn't implicate Brandy in his original confession with police. When detectives asked for a final statement, he said, "I'm sorry B."
In his phone, Merriweather had listed Joe Stutzman as "B's husband 4 now."
Merriweather also testified that he started to second-guess the plan to kill, but ultimately carried it out because Brandy Stutzman wanted it done. He thought she and her son were being abused, and that he could provide for them.
Merriweather, who has pleaded guilty to first-degree murder and conspiracy to commit murder and burglary, faces at least 21 years to life in prison.
Brandy Stutzman told police she found her husband dead on the afternoon of Nov. 7, 2010, at his home. She had been arrested for domestic violence earlier that same year, police said at the time, and was living with a friend while the couple tried to work things out.
When police questioned her about the slaying, she turned on Merriweather
"That hurt a lot," he testified. "Considering how I felt, and how she portrayed she felt about me, that literally stabbed me in my heart."
Contact David Ferrara at dferrara@reviewjournal.com or 702-380-1039. Follow @randompoker on Twitter.