Las Vegas lawyer indicted in multimillion-dollar Ponzi scheme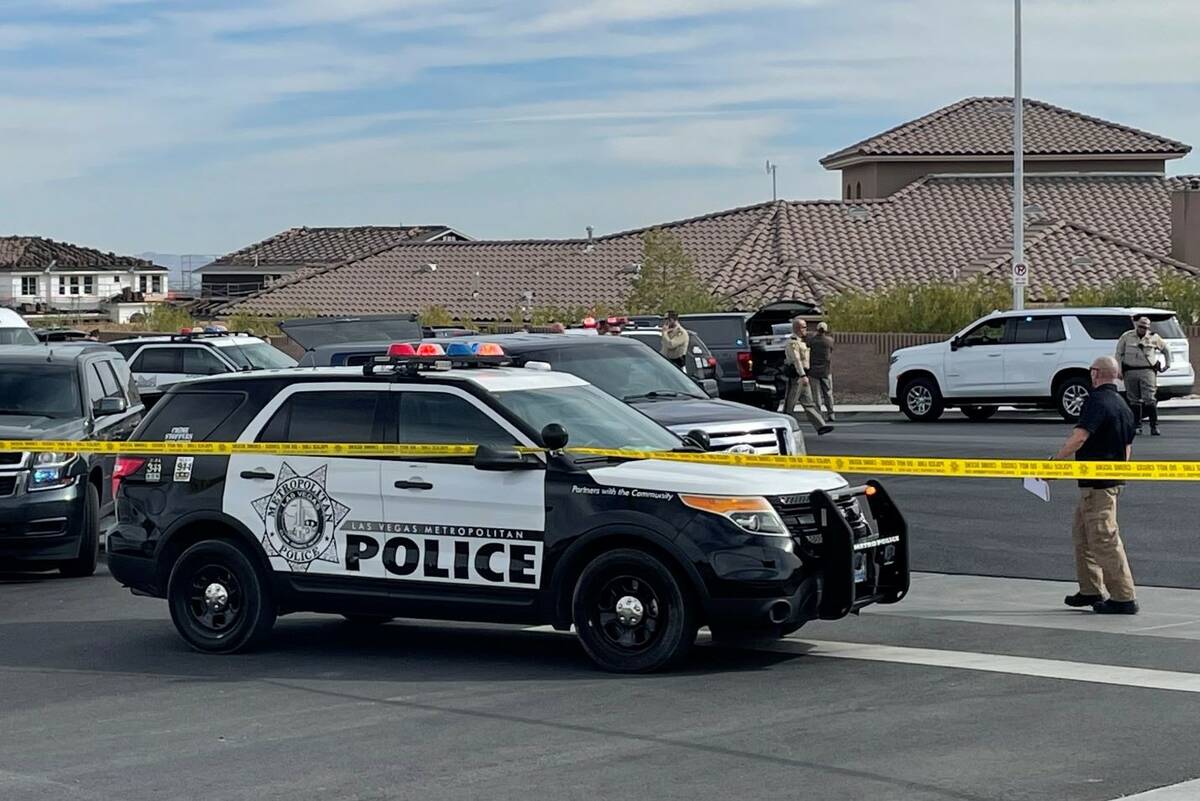 A federal grand jury indicted a Las Vegas lawyer on Wednesday in connection with an alleged multimillion-dollar Ponzi scheme.
Matthew Beasley was arrested last year after he was shot by FBI agents at his Las Vegas home. He now faces five counts of wire fraud and three counts of money laundering in connection with the Ponzi scheme, which the indictment alleges he used to fund an "opulent lifestyle" involving luxury homes, cars and recreational vehicles.
Starting in 2017, according to the indictment, Beasley caused hundreds of people to invest more than $460 million into the Ponzi scheme. His attorney did not immediately respond to a request for comment on Wednesday.
Beasley has been accused in lawsuits of operating the massive Ponzi scheme with his business partner, Jeffrey Judd, and targeting members of The Church of Jesus Christ of Latter-day Saints. Judd was not indicted on Wednesday and is not facing criminal charges.
The scheme was pitched as an investment to earn annual returns of 50 percent by lending money to slip-and-fall victims awaiting checks after the settlement of their lawsuits, according to a civil complaint from the Securities and Exchange Commission.
"Beasley used new investor money to pay interest and return principal to earlier investors to create the illusion that personal injury plaintiffs existed," according to the indictment.
Investors who have filed lawsuits against Beasley claimed they lost hundreds of thousands of dollars. More than 900 people invested their savings, and investments came in from other countries such as Singapore, Taiwan and Australia, according to a class-action lawsuit.
In March 2022, FBI agents raided Judd's mansion before heading to Beasley's home on the 5400 block of Ruffian Road, near Ann Road. Prosecutors have said Beasley "repeatedly confessed" to his involvement in the scheme during a standoff with federal agents.
Beasley came to the door holding a gun, and at one point he pointed the gun at his own head, prosecutors have said. When agents called for him to drop the weapon, he pointed the gun at agents "in a sweeping motion," and the agents shot him in the chest and shoulder.
While bleeding from gunshot wounds, he refused to leave his home for nearly four hours. He was charged in federal court last year with one count of assault on a federal officer.
Beasley is scheduled to appear in federal court on Friday in connection with the new charges.
Contact Katelyn Newberg at knewberg@reviewjournal.com or 702-383-0240. Follow @k_newberg on Twitter.