Las Vegas man charged after discussing synagogue attack
Updated August 9, 2019 - 11:07 pm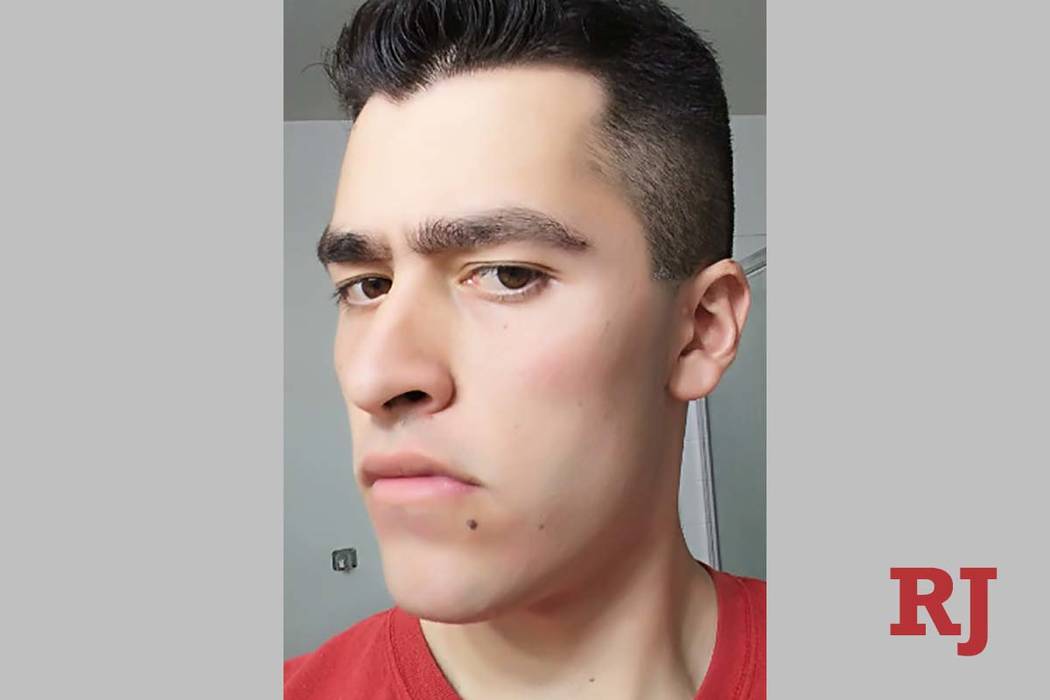 A man authorities said discussed a Las Vegas attack on a synagogue is facing a federal weapons charge in connection with bomb-making materials found at his home, the Department of Justice said Friday.
A terrorism task force started investigating 23-year-old Conor Climo about four months ago after he started communicating with a white supremacist group that aimed to challenge "established laws, social order, and government via terrorism and other violent acts" by utilizing a "leaderless resistence" of "lone wolves," according to a criminal complaint.
He had drawn the attention of authorities about three years ago, when he was featured on a television news program walking a Centennial Hills neighborhood while carrying an AR-15 style assault rifle with four magazines that each contained 30 rounds of ammunition, the complaint said. In early 2017, he quoted Adolf Hitler on the social media site Quora, using a profile picture of the same weapon.
Climo, who is registered to work as a security guard in Las Vegas, was charged Friday with one count of possession of an unregistered firearm, which a Justice Department news release described as "component parts of a destructive device."
Attempts to reach Climo's family late Friday were unsuccessful.
The criminal complaint alleged that during encrypted online conversations this spring with a confidential FBI informant, Climo used derogatory racial, anti-Semitic and homosexual slurs and discussed attacking a Las Vegas synagogue and making Molotov cocktails and improvised explosive devices. His online conversations with an undercover FBI agent suggested that he also wanted to target the valley's Anti-Defamation League.
When the agent contacted Climo online, according to the document, he responded by saying: "I am more interested in action than online s—."
In the online conversations, Climo also wrote of conducting surveillance on a Fremont Street bar he believed catered to the LGBTQ community, the DOJ news release said.
After the agent asked Climo about his goals, the complaint said that he replied: "Mainly help out as best as I can &further the cause."
About a month later, the agent asked, "Sounds like you have some solid plans in place. Got any plans for a goodbye to Vegas?"
Climo replied: "Still thinking on that." The complaint alleged that he discussed attacking a synagogue near his home using an incendiary device combined with a "light infantry weapon attack" that included an escape route.
Prosecutors alleged Climo also tried unsuccessfully to recruit a homeless individual for "pre-attack surveillance" on a synagogue and other targets.
On Thursday, authorities seized "a notebook with several hand-drawn schematics for a potential Las Vegas-area attack" and "drawings of timed explosive devises" with components consistent with items needed to construct an improvised explosive device, according to the complaint. Authorities also seized the AR-15 and a bolt-action rifle, neither of which was registered, from Climo's home.
In an interview with authorities, Climo said he had studied for several years how to make the explosives and expressed harboring racist and hateful beliefs.
"Threats of violence motivated by hate and intended to intimidate or coerce our faith-based and LGBTQ communities have no place in this country," U.S. Attorney for Nevada Nicholas Trutanich said in the news release. "Law enforcement in Nevada remains determined to use the full weight of our investigative resources to prevent bias-motivated violence before it happens."
Special Agent in Charge Aaron Rouse of the FBI Las Vegas Division added: "As this complaint illustrates, the FBI will always be proactive to combat threats that cross a line from free speech to potential violence."
Climo's registration as a security guard does not permit him to carry a firearm, according to Kevin Ingram, executive director of the Nevada Private Investigators Licensing Board.
Climo faces a maximum penalty of 10 years in prison and a $250,000 fine.
Contact David Ferrara at dferrara@reviewjournal.com or 702-380-1039. Follow @randompoker on Twitter.