Las Vegas man exonerated, released after 22 years
Updated June 30, 2017 - 7:37 pm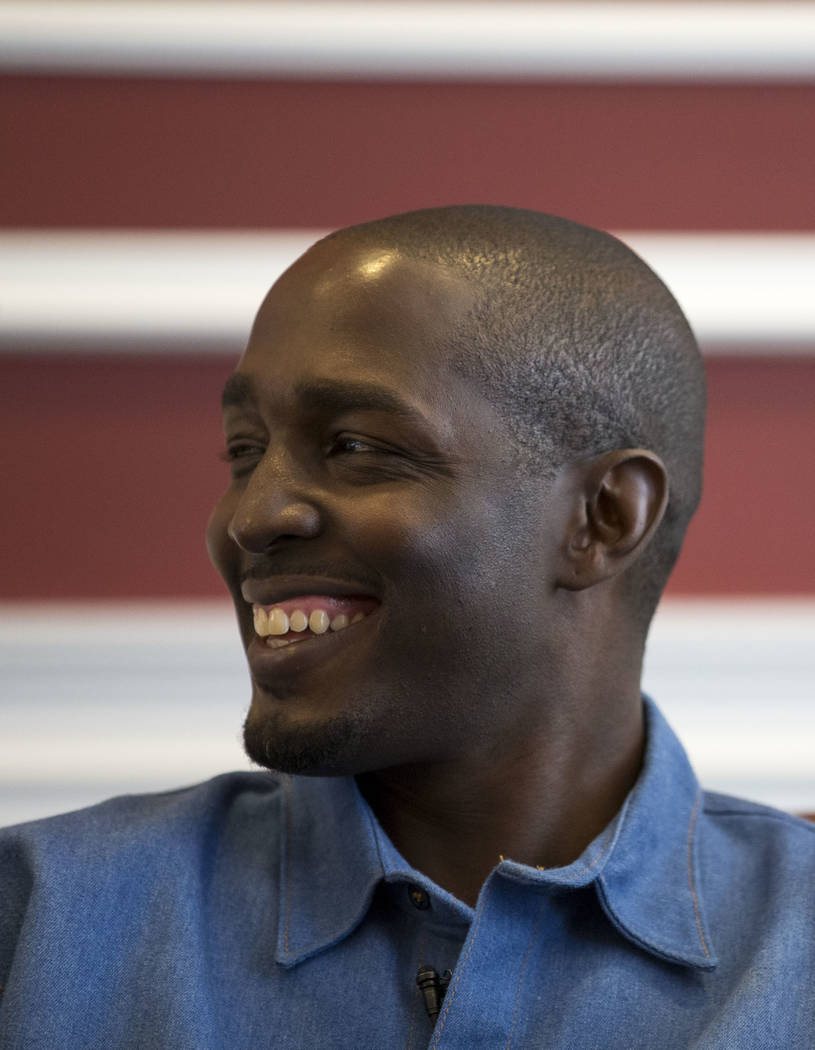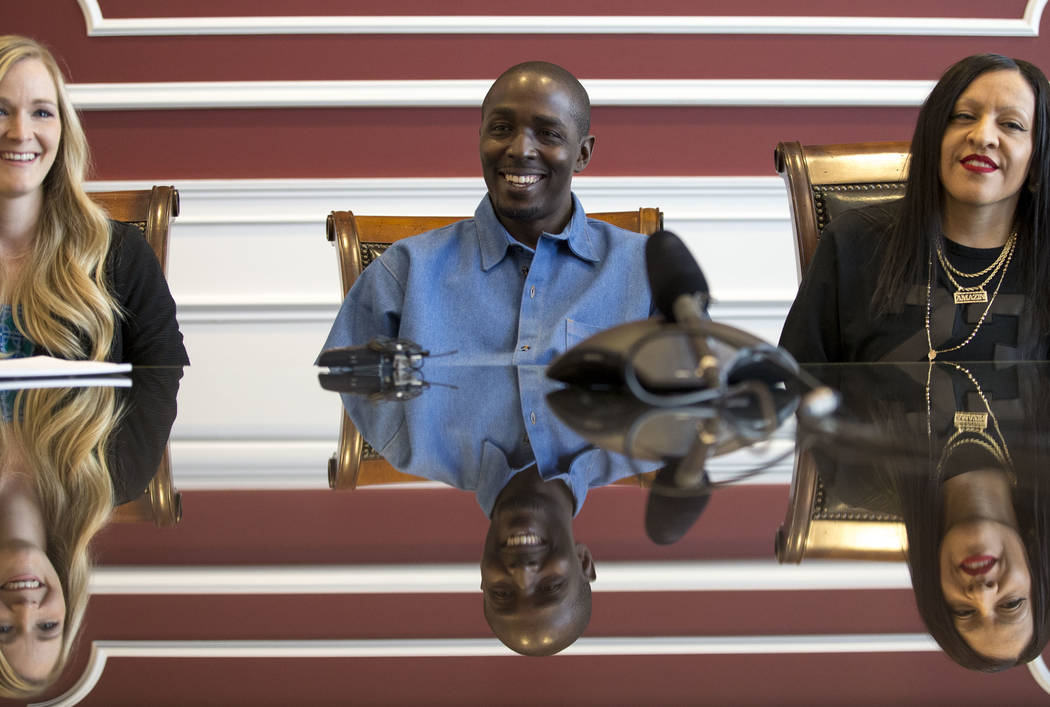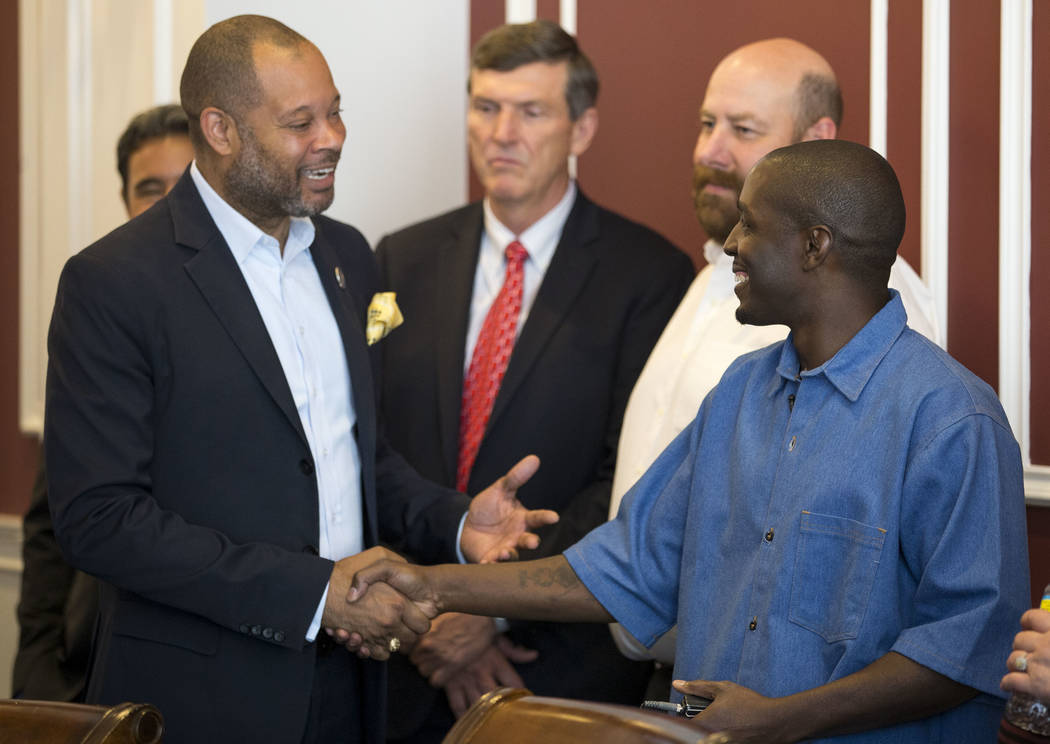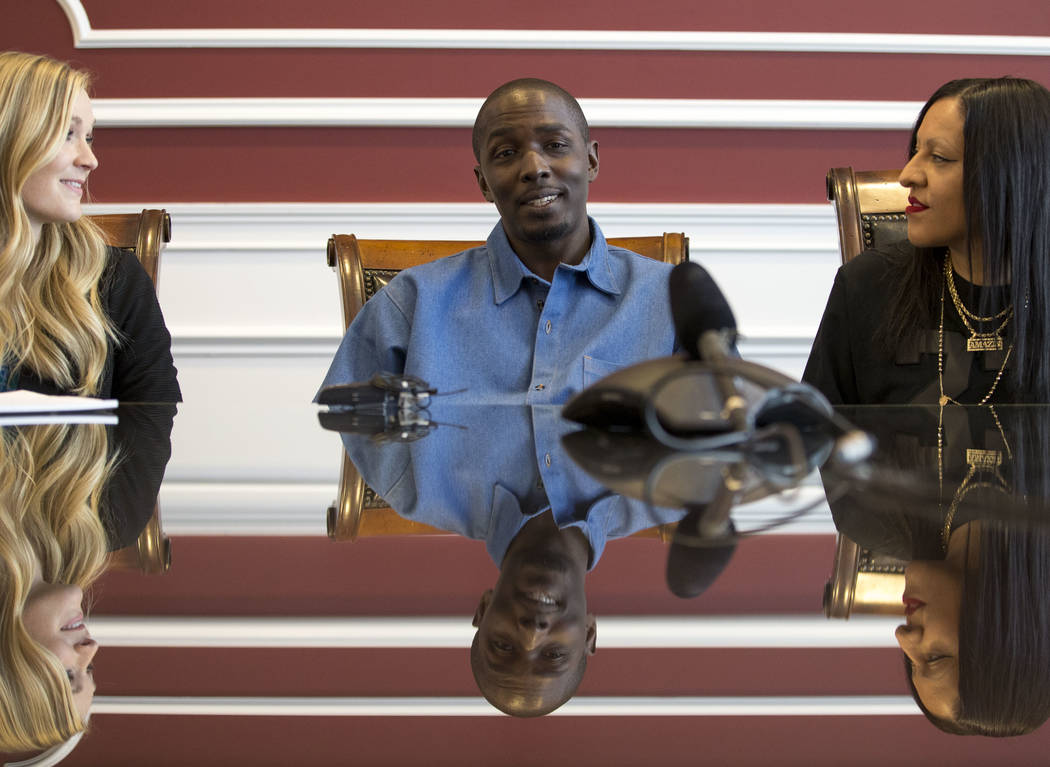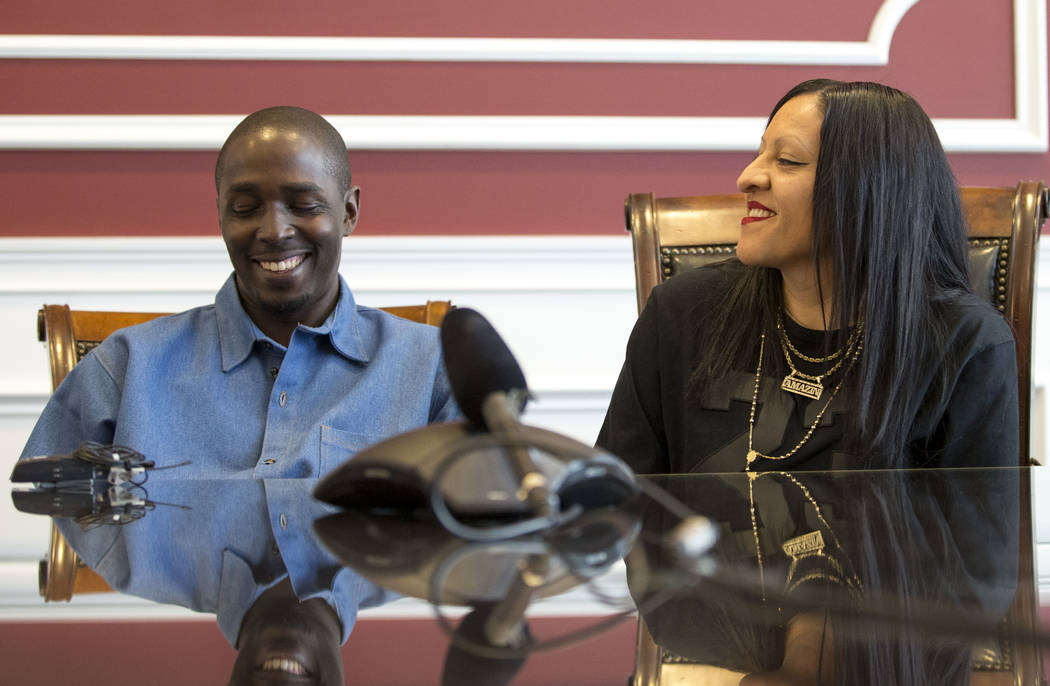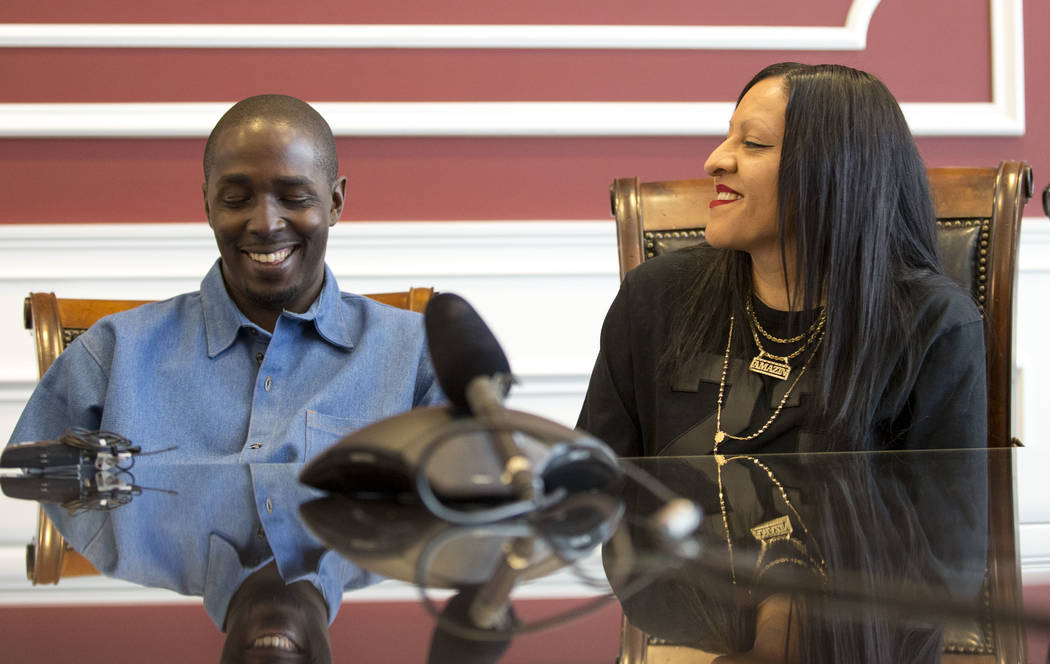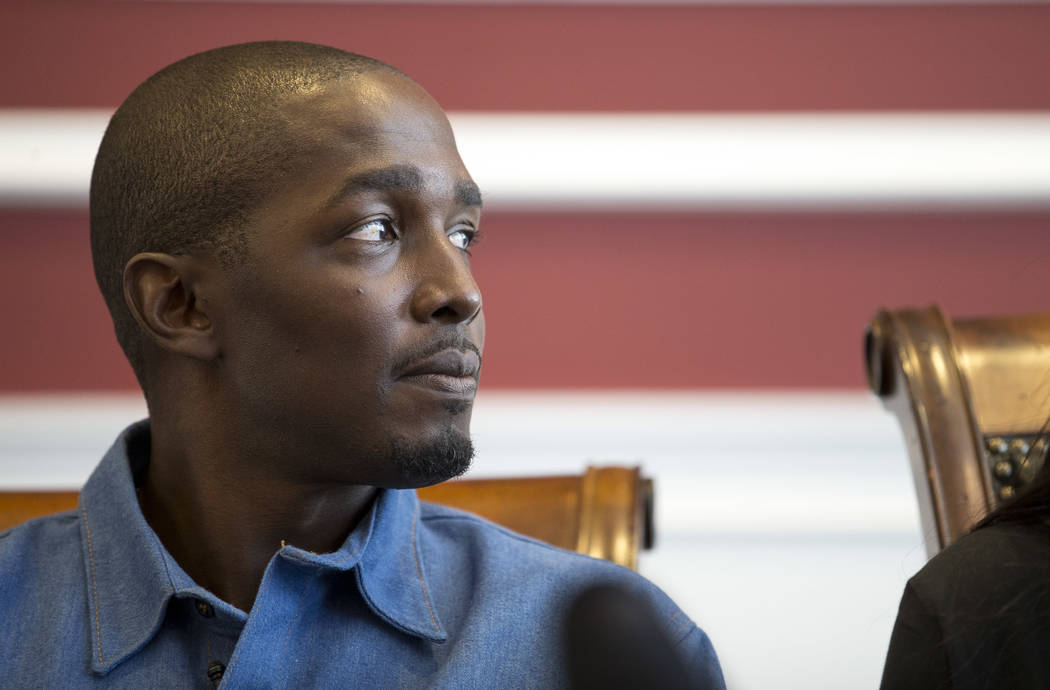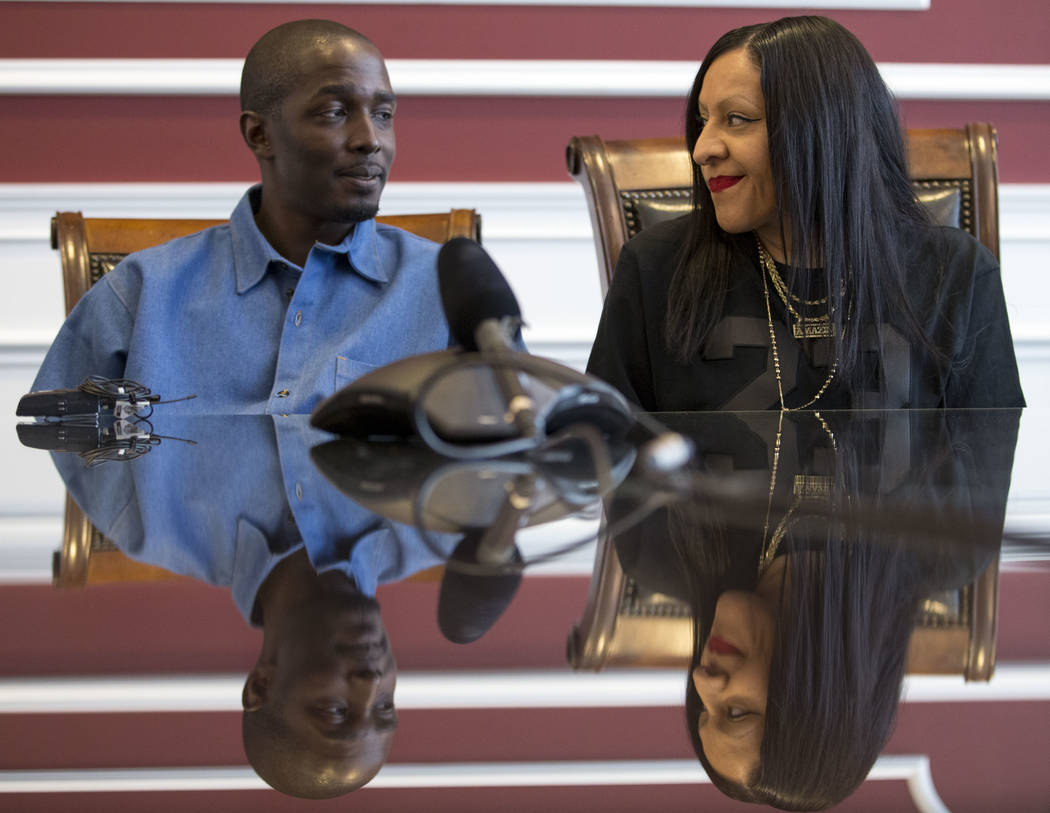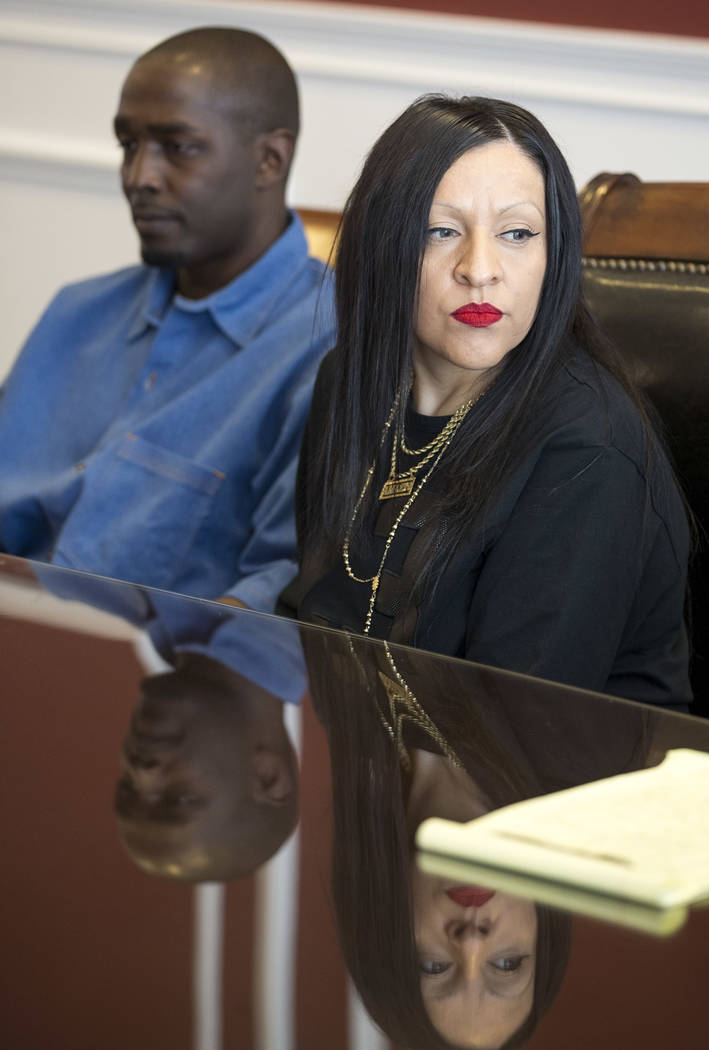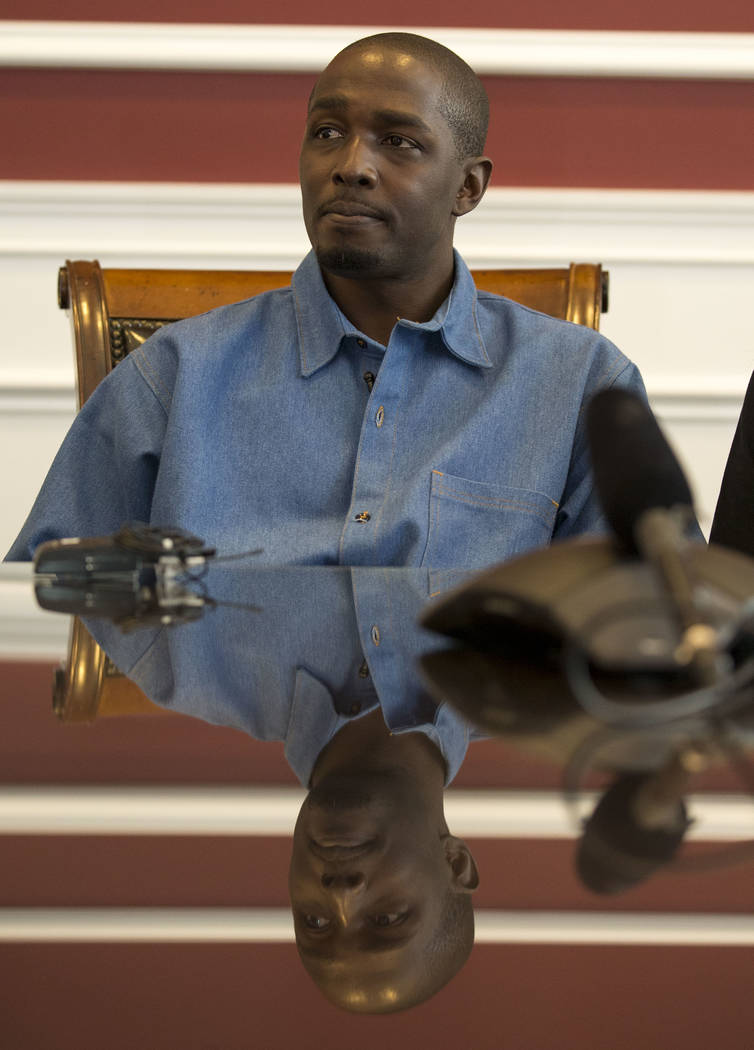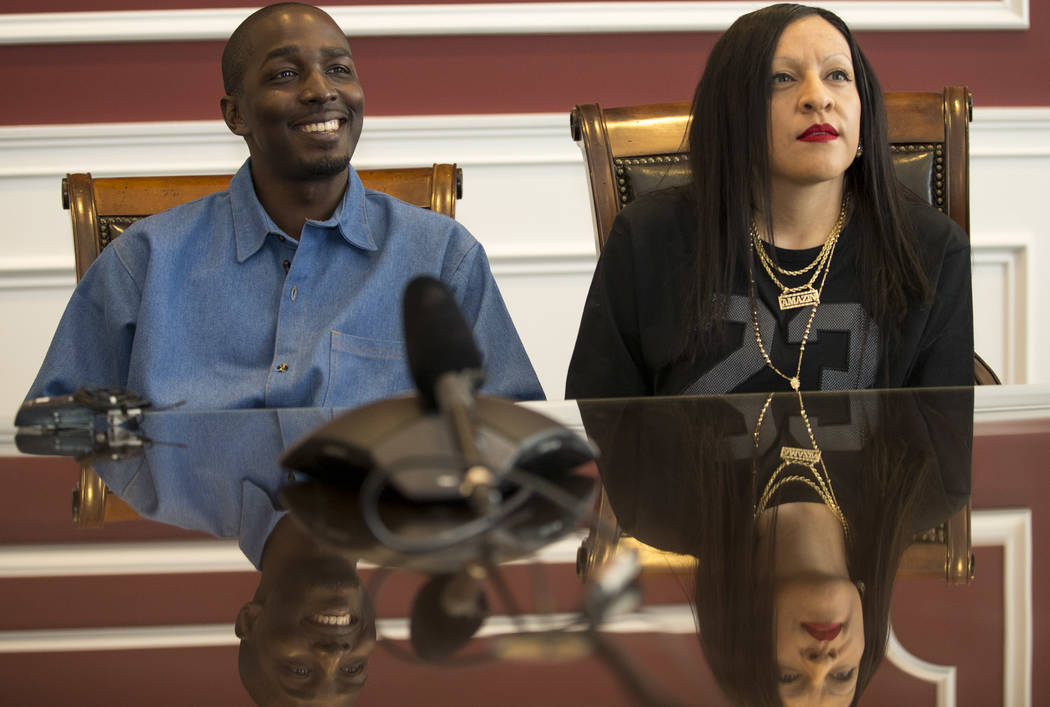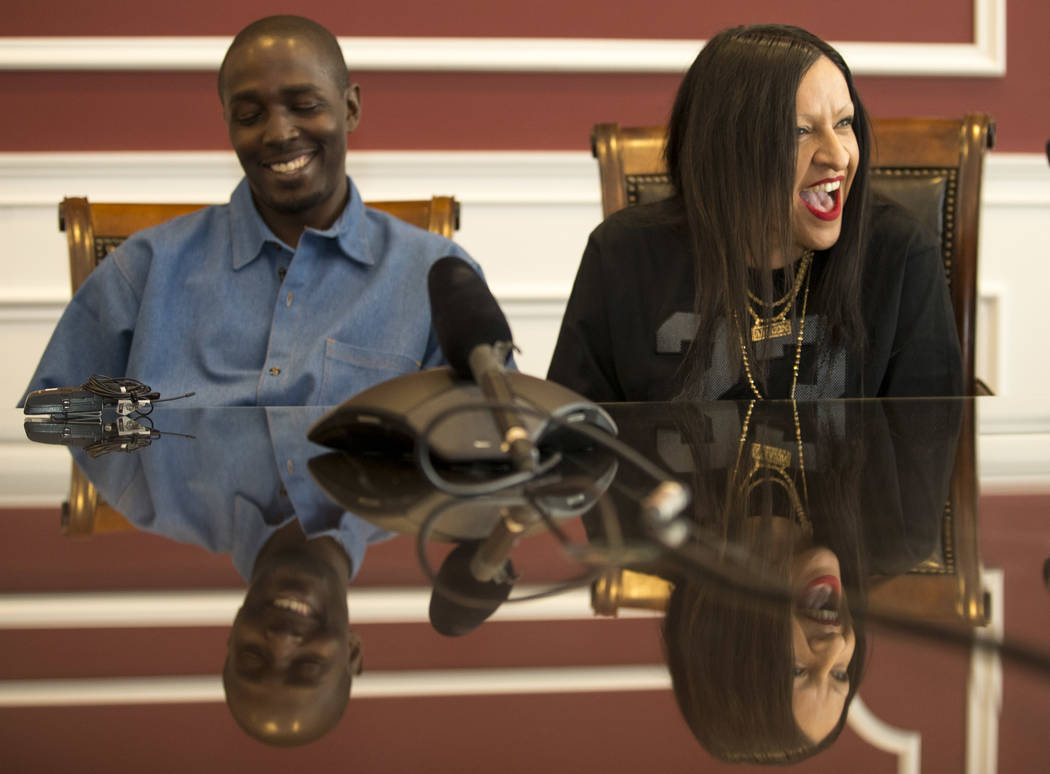 DeMarlo Berry, a Las Vegas man who was convicted of murder after a government witness lied to the jury, was released from prison early Friday.
He was dropped off, alone, near the downtown Parole and Probation office at about 6 a.m., two hours earlier than his supporters had anticipated. He had no personal belongings other than his debit card. But for the first time in 22 years, Berry was free.
So he walked to his grandmother's house.
"It was a surreal moment," Berry said several hours later, during a news conference with his Utah-based legal team, which fought for years to prove his innocence.
As he walked through a city he hadn't seen in two decades, the first things Berry noticed were "all the buildings."
"The homes, the freeways — everything is different," he said. He described the feeling as overwhelming.
A small-framed and soft-spoken man, Berry wore an oversized denim shirt and bright white sneakers to his first public appearance as a free man, where he reflected on the drastic shift in his life following his exoneration this week in the 1994 murder of Charles Burkes. As he spoke, he held the hand of his wife, Odilia, a childhood friend whom he wed at the prison in 2010.
"You're basically in the visiting room and the preacher comes in, and he reads you the spiel for getting married, and that's that," Berry, now 42, said of his wedding.
Odilia Berry said she did not believe her husband when he first told her he would be coming home after 22 years apart.
"It was rough. It was hard. But it's over," she said of their separation.
Both spouses agreed they relied on each other throughout the lengthy incarceration.
"I guess the same way as every other couple," said DeMarlo Berry, laughing. "Argue, fight, make up — same thing."
The office of Clark County District Attorney Steve Wolfson reviewed Berry's conviction after defense lawyers produced a written confession from another man who claimed responsibilty for the killing. After a monthslong investigation, prosecutors agreed this week to dismiss the case and release Berry.
Burkes, a 32-year-old restaurant manager, was found slain in the Carl's Jr. parking lot after an armed robbery at the fast food joint.
When Berry was arrested, he admitted he was there when the robbery occurred, but he said a man named Steven Jackson killed Burkes. In 2013, Jackson — who is serving a life sentence in California for a different murder conviction — submitted a three-page, handwritten confession.
At Berry's 1995 trial, prosecutors relied on testimony from a jailhouse informant, who told jurors Berry confessed to him. The informant, Richard Iden, later submitted a written declaration that he gave false testimony at trial. Iden testified against Berry after negotiating a plea deal with the government in which he received leniency for his own charges.
Berry said he feels no anger, despite the years he spent behind bars for a murder he didn't commit.
"Forgiving is a large word," he said. "It's more like — I just want to continue life, have a second chance at life, take that opportunity."
Berry already has prepared for that second chance. He earned his barber's license while he was incarcerated, and he has a new job lined up at a barber shop. He starts work next week.
He hadn't eaten when he appeared at the news conference Friday morning, but he said he was excited to have a steak and french fries as he celebrates his freedom over the next several days. But first, he was looking forward to sitting at home in Las Vegas and enjoying the solitude.
"I want to sleep," he said.
As Berry and his wife left the downtown law offices of Eglet Prince, he gazed at the necklace hanging around her neck.
Smiling, he read the word etched into the golden chain: "AMAZIN."
Contact Jenny Wilson at jenwilson@reviewjournal.com or 702-384-8710. Follow @jennydwilson on Twitter.
First release for conviction review unit
Berry's case was the first investigated by the Clark County district attorney's conviction review unit, which was established in October. Prosecutors previously fought against Berry's claims of innocence, but eventually reversed course and decided to look into new evidence that defense lawyers brought to the court's attention.
State Senate Majority Leader Aaron Ford, D-Las Vegas, lobbied for the creation of the unit after seeing the impact of a similar review unit in his hometown of Dallas. He stopped by Berry's news conference Friday morning to congratulate him.
"I'm so grateful," Berry said, as he shook the senator's hand.