Las Vegas woman pleads guilty to federal charges of counterfeiting, mail theft
January 24, 2017 - 6:38 pm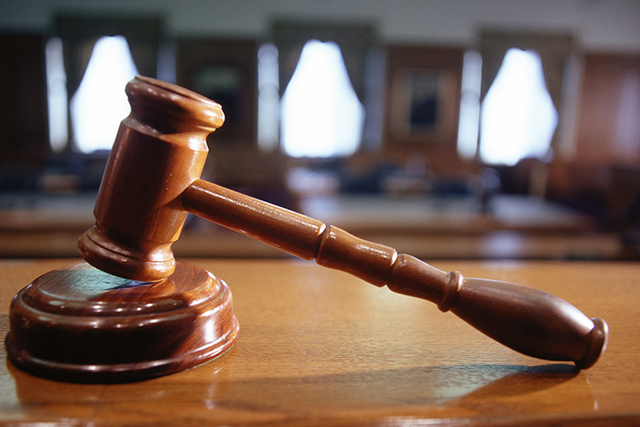 A Las Vegas woman who used cleaning solution and glitter pens to increase the apparent value of small U.S. bank notes pleaded guilty Tuesday to federal charges of counterfeiting and mail theft.
Mary Fixico, 24, was indicted last year after federal agents searched her residence and found stolen first-class mail, roughly 80 bank and credit card statements, and more than $50,000 in forged checks in which the payee's name had been changed to her own. Authorities also seized three Nevada driver's licenses and five passports that did not belong to Fixico or co-defendant Kyle Sanz-Carver, who pleaded guilty last month to, among other things, using counterfeit U.S. Postal Service keys to steal mail.
In pleading guilty, Fixico admitted to using cleaning solution to dissolve ink from $1 and $5 bills, and then printing a higher denomination on them using a printer agents seized from her house. To make the counterfeit bills look more legitimate, Fixico said she and Sanz-Carver used gold and green glitter gel pens to simulate security features. They used the counterfeit money at Target, Wal-Mart, and Home Depot, among other businesses.
Fixico is scheduled to be sentenced April 19. She faces up to 20 years in prison and a $250,000 fine for counterfeiting, and up to five years in prison and a $250,000 fine for possession of stolen mail.
Contact Jenny Wilson at jenwilson@reviewjournal.com or 702-384-8710. Follow @jennydwilson on Twitter.