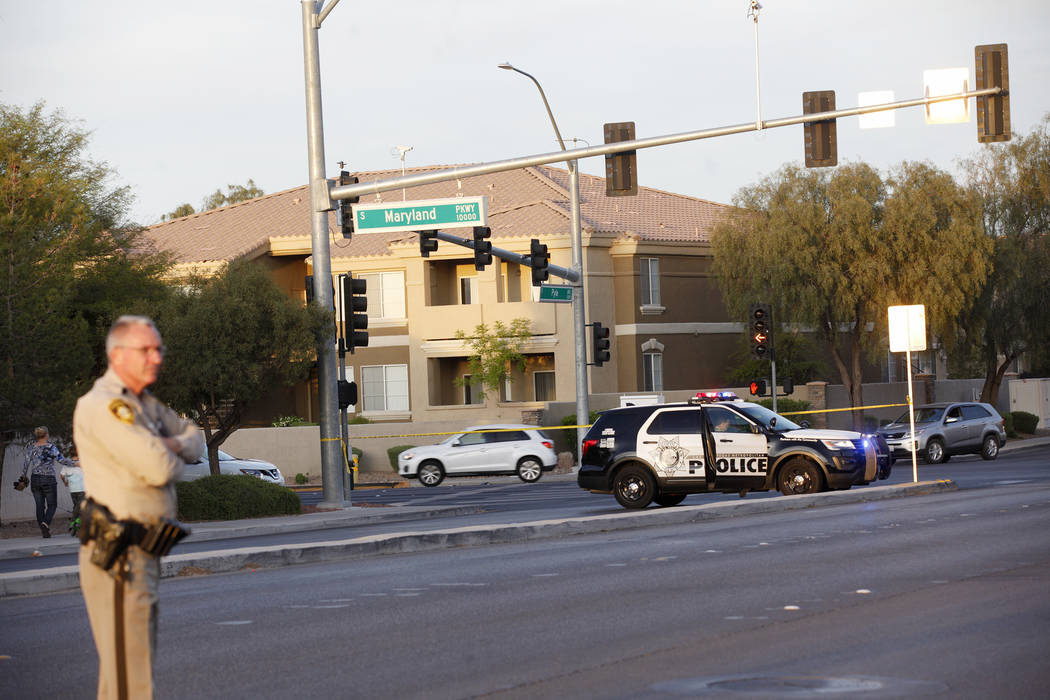 A lawyer for the MIT graduate facing terrorism accusations filed a 30-page document Monday that asks for a reduction of his $8 million bail.
The document argues in part that prosecutors overcharged the case and that it is legal to possess the potentially explosive ingredients the suspect had.
Defendant Nicolai Mork, who is expected to appear in court Tuesday morning on eight counts, including unlawful acts related to weapons of mass destruction and possession of component of explosive or incendiary device, "has a full factual and legal defense" to the charges, wrote his lawyer, Nicholas Wooldridge.
Las Vegas police first tracked 40-year-old Mork in late December after linking him to at least eight Molotov cocktails found near "seemingly random homes" in the southeast valley neighborhood where he lived, prosecutor Jake Villani said.
Wooldridge dismissed the terrorism allegations.
"Despite charging Mr. Mork with 'acts of terrorism or attempted acts of terrorism,' Mr. Mork's previous neighbors reported that they were able to put out many of these alleged 'explosive devices' with a garden hose," Wooldridge wrote. "In its overzealous attempt to throw everything but the kitchen sink against Mr. Mork, the state has overcharged — Mr. Mork, a respected, experienced financial professional, is simply not a terrorist and his alleged conduct does not constitute terrorism."
Inside Mork's apartment in late December, detectives found ingredients strong enough to penetrate a military tank, Villani said.
An arrest report described the chemicals and ingredients found in Mork's home along with an assault-style rifle. The chemicals included potassium chlorate, potassium perchlorate, ammonium nitrate, ammonium perchlorate, red iron oxide, aluminum powder, nitric acid, sulfuric acid and magnesium ribbon.
Detectives also discovered 264 pounds of a mixture of ammonium nitrate and aluminum powder, commonly referred to as Tannerite. The combination "could cause substantial damage to Mork's residence and the houses around him," his arrest report stated.
Wooldridge stated in court papers that the ingredients were used "nationwide for purposes of target practice," and he linked to websites that sold Tannerite.
He went on to dispute charges relating to the Molotov cocktails, saying "Mork's DNA was not found and did not exist on the items."
"This is not what you would think of when you think about terrorism," the lawyer said in a phone interview. "Let's take a look at what this really is: It's more akin to attempted arson than an act of terrorism."
While investigating how Mork obtained the chemicals, detectives also found 17 hard drives on a desktop computer with 63 terabytes of data.
In the first folder of the first drive detectives opened, Mork kept underskirt photos of women he had apparently taken with a hidden camera inside a rolling bag, Villani said.
Police also discovered "violent child pornography" and images of Mork having sex with "seemingly unconscious women," the prosecutor said.
Mork is not facing charges related to the material found on his computer.
Wooldridge said his client "vehemently denies" the hard drive allegations, but the lawyer said he could not comment further because he had not seen any of the evidence.
He asked a judge to reduce Mork's bail to $220,000, which the defendant previously had posted.
Contact David Ferrara at dferrara@reviewjournal.com or 702-380-1039. Follow @randompoker on Twitter.