Lied Middle School parents outraged by teacher arrests
September 26, 2013 - 11:36 pm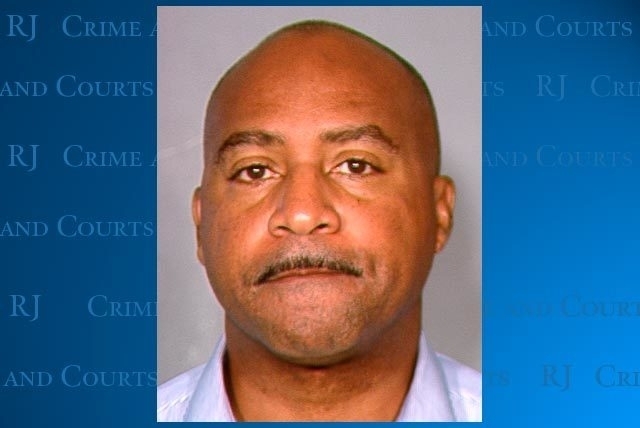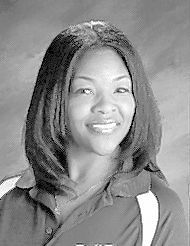 Two teachers at Lied Middle School have been arrested on sex-related charges involving minors since the start of the 2013-14 school year.
The principal of the school also is on paid administrative leave, although the Clark County School District has not disclosed why.
"It makes me want to take my kids out of the school," said parent Vanessa Orozco, while waiting to pick up her kids Thursday. She has two children in grades six and eight at Lied, on Tropical Parkway near Decatur Boulevard.
Michael Barclay, who taught history and coached boys basketball at Lied, was arrested Wednesday after surrendering to Las Vegas police. He faces two felony charges of attempted sex acts with a minor.
In the spring of 2012, the 44-year-old teacher took a 14-year-old boy, who played basketball at the school, out to dinner, according to Barclay's arrest report, and the two then went to Barclay's home.
At the house, Barclay began to talk to the boy in detail about his own past sexual encounters, and the conversation eventually led to Barclay soliciting oral sex from the boy and offering to perform oral sex on the minor, the arrest report said. The boy declined both requests, the report said.
The boy told police that Barclay had been a "mentor" to him and that he "felt betrayed by Barclay after this incident," according to the report.
The boy's mother told police that Barclay had "graciously" offered to take her son to and from basketball practices while she was working late. The boy stopped going to practice and began to make excuses not to go. His mother told police that he had been a good student, but that he recently had become angry and defiant.
Other victims may have been approached by Barclay via Facebook, the arrest report said.
In one case, a former Lied student told police that Barclay offered in a Facebook message to let him watch pornography, and that he refused. The boy said Barclay messaged him that he should delete the conversation, according to the report.
In August, Alfphonso Washington, 47, an English teacher and girls basketball coach at the school, was arrested on two misdemeanor charges involving lewdness against a minor.
Neither Barclay nor Washington is teaching at the school this year, according to Clark County School District spokeswoman Melinda Malone. Both are on paid administrative leave, per their contact.
Several parents expressed concern and anger when they heard about Barclay's arrest.
"I was mad," said one parent at the school, who wished to be identified only as Sean.
Since Washington's arrest during the first week of the school year, the father has been arriving at Lied an hour before students are dismissed because he fears for his daughter's safety. He asks her daily whether anything out of the ordinary happened.
"The kids shouldn't have to be in danger," Sean said Thursday.
District Superintendent Pat Skorkowsky said "precautions" are being taken but didn't elaborate on what those measures are. He said Thursday these kinds of actions "will not be tolerated."
"We are investigating every aspect to assure every student is safe at that school," Skorkowsky said.
The school's principal, Kim Bass-Davis, was assigned to be on paid administrative leave, per her contract, Malone said. The district did not confirm whether the principal's leave was related to the teacher arrests.
"It's bad," said Gil, whose granddaughter attends the middle school. The grandfather declined to give his last name as he waited for school classes to end Thursday.
The school sent home a letter to the parents Thursday afternoon about the two teacher arrests.
The school also announced the naming of a new acting principal at Lied, Felice Kadlub.
"We wish to assure you that we are cooperating fully with local law enforcement agencies. A thorough investigation is underway and has thus far revealed that the incidents are isolated and in no way connected," the letter said. "Please know that we take any reports of employee misconduct very seriously. If an employee is found to have behaved in an inappropriate or criminal manner, we will take immediate disciplinary action with that employee — which can include termination."
The letter also urged parents to "remain in constant communication" with their children and to ask them about their interactions with others.
Terri Miller, president of the local nonprofit advocacy group Stop Educator Sexual Abuse, Misconduct and Exploitation, called the crimes "preventable."
"It's a lack of oversight by administration," Miller said. "The grooming behaviors are very evident."
Review-Journal writers Carri Geer Thevenot and Trevon Milliard contributed to this report. Contact reporter Colton Lochhead at clochhead@reviewjournal.com or 702-383-4638. Follow @ColtonLochhead on Twitter.