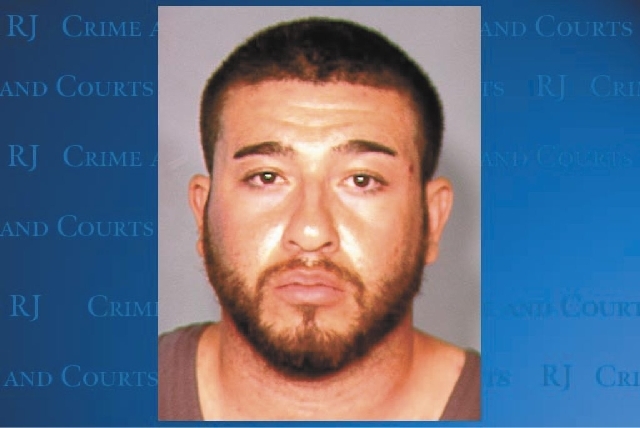 A man has been arrested after an Interstate 15 tailgating incident turned violent in Primm, police said.
Ricardo Tecera, 25, of California, faces charges of attempted murder and battery with a deadly weapon.
At 12:25 a.m., the victim reported being followed off I-15 into a gas station parking lot and then shot, Las Vegas police said.
The call came from a gas station in the 31000 block of Las Vegas Boulevard South, which is near the Fashion Outlets mall, according to Las Vegas police.
Officials said a Nissan was seen tailgating another car on I-15.
The driver who was being followed exited from the interstate and pulled over. The driver and a passenger then got out of the vehicle, the Associated Press reported.
Tecera followed the other driver to the gas station, exited his car, shot one of the occupants of the other car in the abdomen and fled the scene, according to police.
The victim was airlifted to University Medical Center with non-life threatening injuries, according to police.
Nevada Highway Patrol found the suspected vehicle, a white Nissan sedan about 1 a.m. in the parking lot of a Hampton Inn on Tropicana Avenue and Dean Martin Drive, according to spokesman Jeremie Elliott.
Bail has not been set for Tecera and he remains jailed, according to Clark County Detention Center records.
Contact reporter Steven Slivka at sslivka@reviewjournal.com or 702-383-0391. Follow him on Twitter @StevenSlivka.