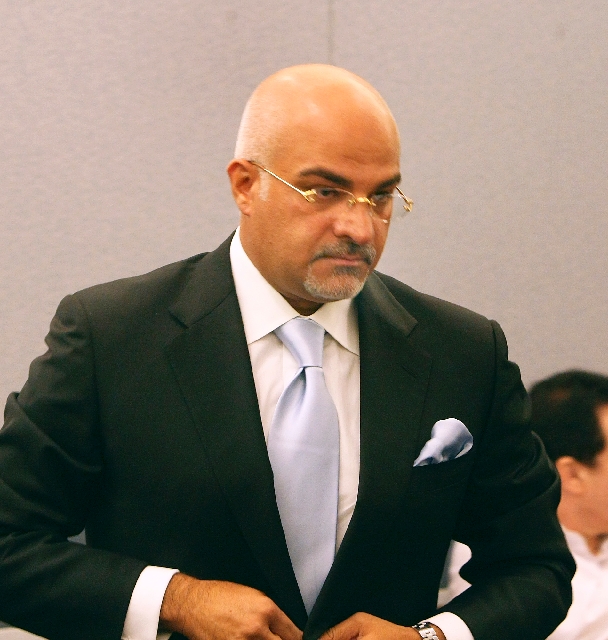 A man already scheduled to serve 21 months in prison for fraud was arrested again on similar charges Thursday, according to the U.S. attorney's office.
Jamal Eljwaidi was charged with two new counts of forgery and one count of securities fraud for writing bad checks and forging a letter from an assistant U.S. attorney, according to investigators.
In August , Eljwaidi pleaded guilty to a wire fraud charge relating to securities. He was sentenced to pay $1.8 million in restitution and had until June 3 to turn himself in for the prison sentence.
"The court generously gave Mr. Eljwaidi time to put his affairs in order before serving his 21-month federal prison sentence," said Nevada Secretary of State Ross Miller. "Mr. Eljwaidi decided to use that time to extend what has essentially been an ongoing fraudulent scheme."
Investigators said Eljwaidi, also known as Jean Marc, told a local businesswoman earlier this month he would invest $1 million for 51 percent of her new business.
The woman and another investor gave Eljwaidi $18,000 and $25,000 respectively after Eljwaidi said he needed money to free up the funds he was going to invest.
Later, he provided the woman with two nonsufficent checks totaling $500,000 as a partial payment.
He also showed the woman a forged letter from an assistant United States attorney stating Eljwaidi was unable to access the funds he intended to invest, according to investigators.
Eljwaidi was taken to the federal courthouse after his arrest. He is expected to be turned over to the Clark County Detention Center to await his court appearance.
Contact reporter Caitlyn Belcher at cbelcher@reviewjournal.com or 702-383-0264.