Man killed by police had blood-alcohol level three times the legal limit
August 14, 2013 - 5:38 pm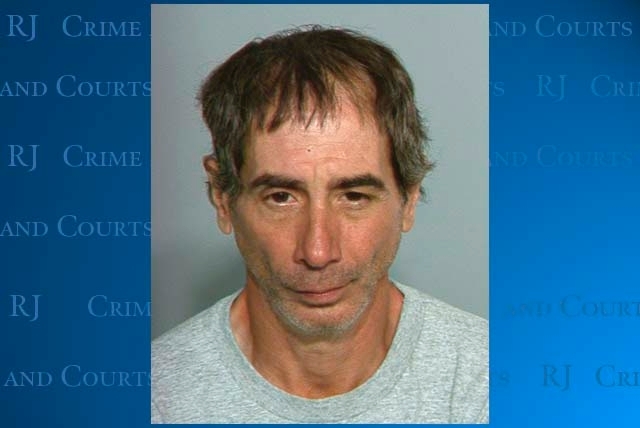 A 52-year-old man shot and killed by Las Vegas police had been on a 10-day drinking binge before his fatal encounter, a detective testified Wednesday.
Ronald Morrison had a blood-alcohol level of 0.32 percent, four times the legal driving limit, when he died Oct. 29 behind a central Las Vegas Valley shopping center, Metro police Detective Sam Smith said during Clark County's fact-finding review of fatal police shootings.
Morrison's roommate and former girlfriend, whom Smith did not name during the hearing, told police he was an alcoholic who would have periods of sobriety and then "meltdowns" like the one last fall. He had recently been fired from his job as a slot machine technician and had a 2009 drunken driving arrest.
Trouble started that October day after Morrison started talking to a homeless man sitting near Ross Dress for Less at 2420 E. Desert Inn Road. Morrison asked Jason Harnisch if he wanted to eat some chicken and sat down beside him. The 28-year-old man told police he felt uncomfortable because Morrison moved too close and seemed like "a child molester," Smith testified.
Harnisch punched Morrison in the mouth, Smith said. Then Morrison pulled a Smith & Wesson .38-caliber revolver and opened fire, shooting the man in the hand.
A Ross employee called 911 after the gunfire, and Las Vegas police patrol officers arrived within four minutes, Smith said.
Firefighters treated the wounded man, who along with other witnesses described Morrison, Smith said.
Police found the gunman sitting on the store's loading dock. When they tried to talk to him, he became aggressive, walked toward them and pulled a gun from his waistband, Smith said.
Officers told Morrison to drop his weapon, and when he didn't they fired. He was hit once in the left forearm and once in the upper left side of his chest. An autopsy showed the chest wound killed him.
Officers Michael Henry, Michelle Iacullo and Samantha Wimmer all fired their department-issued Glock 9 mm handguns.
Which officer fired the fatal shot was not discussed during the hearing.
In an awkward moment during the hearing, ombudsman David Fischer, a local defense lawyer, asked Smith whether the 911 call about the earlier shooting affected officers' reactions. Prosecutor Giancarlo Pesci objected because Smith was being asked to speculate.
"We have loose rules," Fischer said, looking to mediator Osvaldo Fumo before choosing to move to other questions, including whether Morrison's drunken state would have prevented him from understanding police orders.
Smith answered, "Yes," adding that the circumstances of any police call influence an officer's reaction in a dangerous situation. At about 3 p.m. at the busy intersection of Desert Inn and Eastern Parkway, many other lives were at risk.
"They couldn't let that threat continue," Smith said.
Morrison's father, who lives out of state and watched Wednesday's hearing on the Internet, had spoken with Metro many times since the shooting, Smith said. The father, who has family in law enforcement, was apologetic for his son's actions and acknowledged his problems with booze, the detective said.
This was the fourth Police Fatality Public Fact-Finding Review, the new process that replaced the coroner's inquest in January.
Smith was the only witness to take questions. No one from the public submitted written questions to be asked by the mediator.
Contact reporter Adam Kealoha Causey at acausey@reviewjournal.com or 702-383-0361. Follown on twitter @akcausey.