Man pleads guilty to killing roommate whose body was dismembered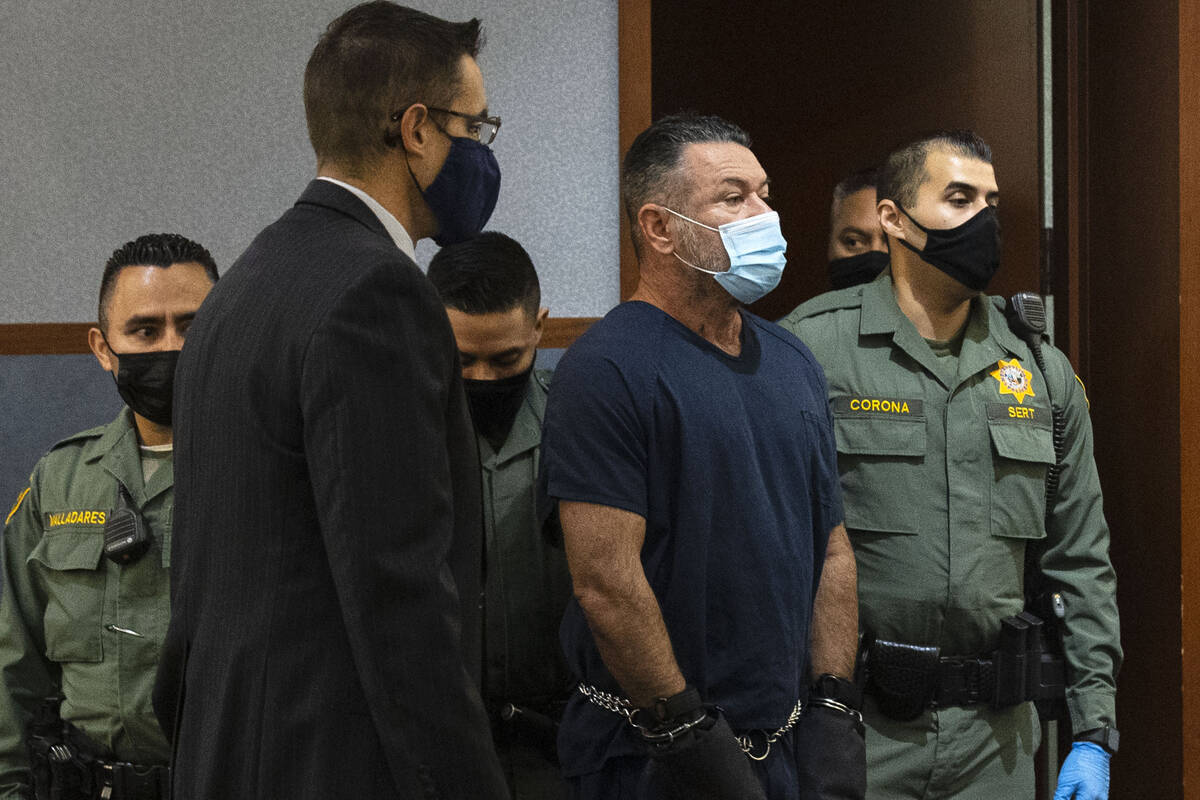 A 57-year-old man pleaded guilty Tuesday to killing his roommate, whose partially dismembered body was found nearly two years ago in a recycling bin at their Las Vegas home.
Christopher Berrios was suspected of fatally shooting his roommate, 46-year-old Bernard Robledo, and leaving a notebook in the home with a to-do list for the killing, according to his arrest report.
A jury trial for Berrios was scheduled to start this week, court records show, but he instead pleaded guilty Tuesday to second-degree murder with a deadly weapon.
According to transcripts from a grand jury hearing held in November 2021, one of Berrios' friends told police that Berrios called her asking for a place to stay after Robledo's body was found on Sept. 4, 2021.
The woman testified that Berrios told her that he and his roommate had argued over a drug deal worth half a million dollars. Berrios told the woman that he shot his roommate when the roommate pulled out a gun during the argument, according to the transcripts.
After not hearing from him for several days, Robledo's family found his body stuffed in a recycling bin, covered in spray foam insulator, outside the home he rented on the 1500 block of Arville Street. Both of Robledo's legs and a portion of his right arm had been cut off, a detective testified to the grand jury.
Officers also found a notebook inside the home titled "Henchmen, The Christopher Berrios Story," according to a Metropolitan Police Department arrest report.
Inside the notebook was a list: "Back of head — Immediately drag him to garage. Strip phone, keys, money, destroy phone," according to court transcripts. The note went on with, "Wipe any prints. Make sure no cameras. Get back home. Get rid of the body. Sawzall, arms, legs, torso and double trash bags, dumped."
Investigators found blood spatter in the home's dining room, with a hacksaw and two saw blades, the arrest report said. Police also found "pounds" of methamphetamine and fentanyl at the home, according to the transcripts.
Berrios' defense attorney did not respond to a request for comment on Tuesday.
As part of the guilty plea agreement filed Tuesday, prosecutors agreed not to pursue narcotics charges against Berrios and agreed "not to refer the narcotics charges to the federal government for prosecution," according to the court filing.
Contact Katelyn Newberg at knewberg@reviewjournal.com or 702-383-0240.