Memphis police beating draws comparison to Las Vegas case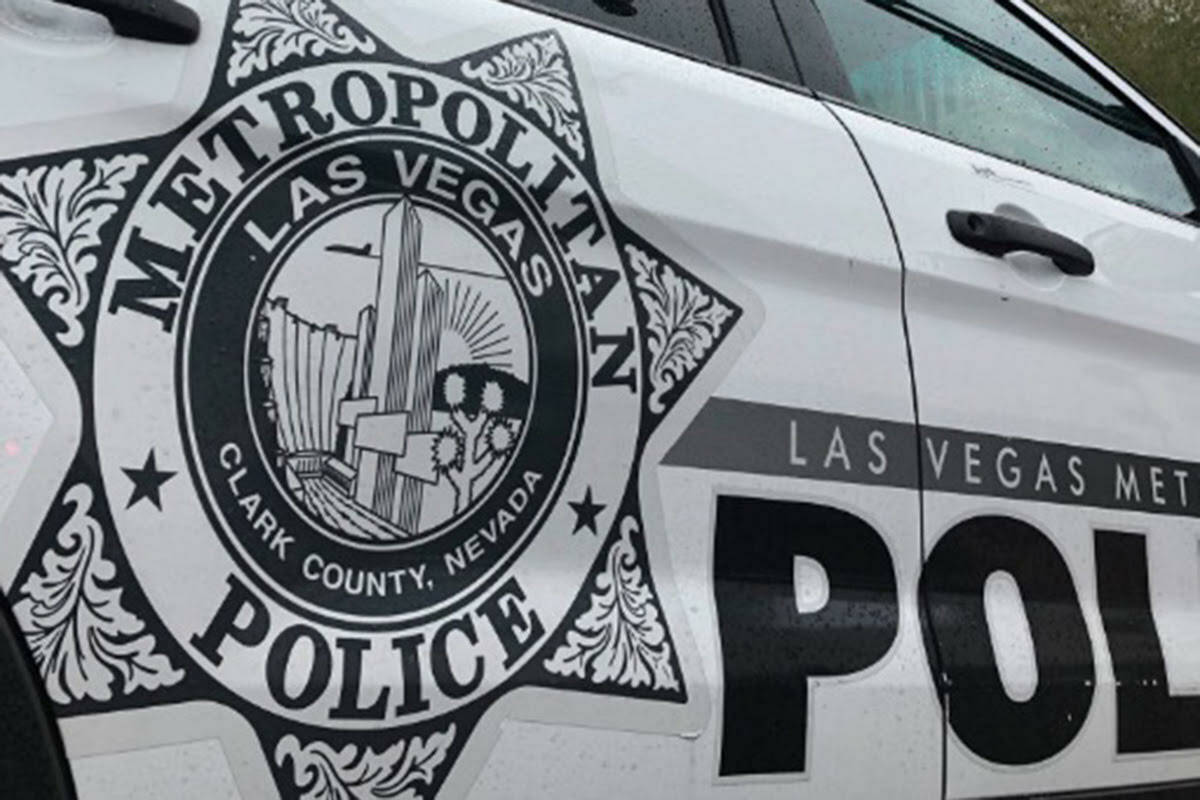 Prominent civil rights attorney Ben Crump, who is representing the family of Tyre Nichols in Memphis, recalled on Friday an ever-growing list of Black men who have died in police custody, including Byron Williams, of Las Vegas.
Crump held a press conference on Friday leading up to officials releasing video of five Memphis police officers, who have been charged with murder, savagely beating Nichols for three minutes. Crump spoke on changing the culture of policing across America.
"It is the culture that allows them to think they can do this to Tyre, that they can do this to Keenan Anderson in Los Angeles, California, that they can do this to Byron Williams in Las Vegas," he said.
No room in policing for such 'lack of humanity'
The Metropolitan Police Department did not respond to request for comment about Crump's remarks, but did release a statement Friday evening on Nichols' death.
"Sheriff Kevin McMahill and the Las Vegas Metropolitan Police Department extend our sympathies to the family of Tyre Nichols," the statement said. "There is no room in policing for the lack of humanity shown by the five former Memphis police officers. The brutality of Tyre's death and the lack of intervention by officers to render aid is unacceptable."
Crump is also representing Williams' family in a federal lawsuit filed in July 2021. The lawsuit names as defendants the city of Las Vegas, Clark County, Metro, former Clark County Sheriff Joe Lombardo, and police officers Patrick Campbell, Benjamin Vasquez, Alexander Gonzalez and Rocky Roman, although the Williams' family has voluntarily dismissed the city and county as defendants, court records show.
Online court records indicate the lawsuit is currently in the discovery process.
Metropolitan Police Department officers stopped Williams while he was riding his bicycle on Sept. 5, 2019, in the Historic Westside, the heart of the city's Black community.
Police chased Williams and later handcuffed him on the ground in a prone position, with one officer pinning a knee on his head, shoulders and back. Officers at the scene mocked Williams as he pleaded for help, and two high-fived, according to the lawsuit.
'We have to call out this culture'
Body camera footage showed Williams pleading with police — saying "I can't breathe," at least 24 times. Crump has previously likened the case to the death of George Floyd, whose family he has also represented.
After calling out to Williams, police called a "code red" on emergency channels, signaling that an emergency was happening. Police claimed that the emergency was Williams riding his bicycle without a safety light, "despite the fact that it was already becoming light outside," according to the lawsuit.
"To come and attack a Black man just for riding on a bicycle — it is the culture, and we have to call out this culture every time we get a chance," Crump said during Friday's press conference.
Williams died within an hour of being restrained. The Clark County coroner's office ruled his death a homicide due to a combination of causes, including a "prone restraint" from police and a methamphetamine overdose.
Attorneys for Williams' family have also said that police turned off their body-worn cameras for 10 minutes while waiting for medical assistance for Williams.
No police faced charges in connection with Williams' death, although the graphic body-camera footage resulted in department-wide policy charges and officer discipline. During an interview in August 2021, Lombardo refused to release further information about how many officers were disciplined and at what level, saying the records are confidential under state law.
'This is a national problem'
Quentin Savwoir, the Las Vegas branch president of the NAACP, said Friday that the video of Nichols' being attacked, and similar cases of police brutality, points to police failing to see the humanity of others.
"I think that we got to examine policing as a culture in America, because there is a real shortfall of considering that Tyre had parents," Savwoir said. "Byron Williams had a family, George Floyd had a daughter. We don't see each other as people."
In anticipation of possible protests in Nevada after the video of police beating Nichols was released, the American Civil Liberties Union of Nevada called for police to avoid "the hyper-reactive policing approach" taken during the Black Lives Matter protests of 2020, when dozens of protesters and legal observers were arrested.
"Actions to undermine the First Amendment by the government will be met with an appropriate response in court," ACLU of Nevada Executive Director Athar Haseebullah was quoted in the release.
Haseebullah also referenced Jorge Gomez, an armed protester who was shot and killed by police in 2020, and Isaiah Williams, a 19-year-old shot and killed by police conducting a search warrant.
"This is a national problem, and if you think Nevada is immune from these issues, have a conversation with the mothers of Jorge Gomez or Isaiah Williams," the release said.
Contact Katelyn Newberg at knewberg@reviewjournal.com or 702-383-0240. Follow @k_newberg on Twitter.