Nevada board pardons man who spent 21 years in prison for murder
November 10, 2017 - 6:15 pm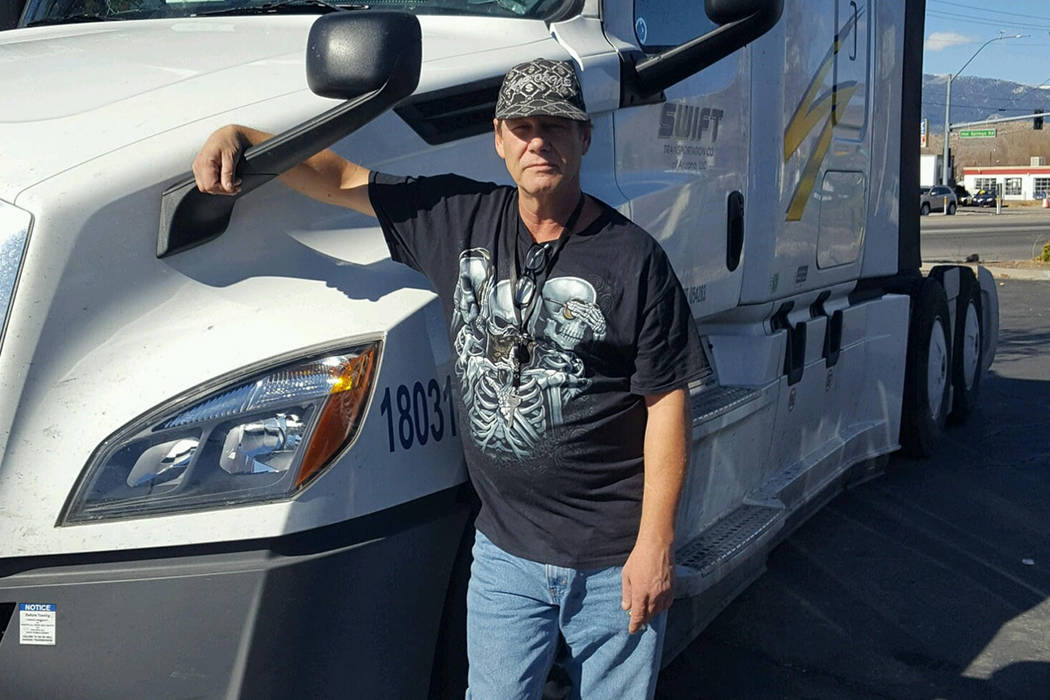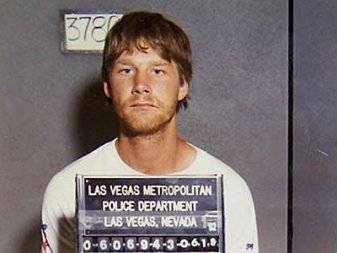 The Nevada Board of Pardons this week cleared a man who was wrongfully convicted of murder.
Fred Steese, now 54, spent more than 21 years in prison for a 1992 killing he did not commit, and the victim's sister was there to support him at a pardons' board meeting on Wednesday.
"I'm a new man now," Steese said, exerting a momentary childlike giggle through his otherwise scratchy voice in a phone interview Friday. "It's lifted a black cloud over me."
He was on the road, working as a truck driver, the only job he could find after pleading guilty to second-degree murder in 2013 in order to gain his freedom. His agreement with prosecutors was entered under what's known in the legal world as an Alford decision, meaning he would not admit guilt but acknowledged that prosecutors had enough evidence to prove the charges against him.
Steese was prosecuted by now District Judges Bill Kephart and Doug Herndon and convicted in 1995 for the death of 56-year-old Gerard Soules, who ran a dog show at Circus Circus. Soules' throat was slashed and his naked body was found at Silver Nugget Camperland in North Las Vegas.
Steese, whose lawyers said that he was in Idaho at the time of the slaying, was sentenced to life in prison. But he fought his conviction, and in 2012, District Judge Elissa Cadish declared him actually innocent.
Lisa Rasmussen, his attorney since 2013, said Steese's 1992 confession to police was coerced and beaten out of him after he had driven three days without sleep to talk to investigators about a friend who had been killed.
"I'm just so pleased with the results," Rasmussen said Friday. "I'm so proud of Fred. He has struggled so much, but he's kind of a testament to the resiliency of the human spirit. I hope this makes it a lot easier for him."
The pardons' board consists of Gov. Brian Sandoval, the seven Nevada Supreme Court Justices and Attorney General Adam Laxalt, the lone vote against clearing Steese's name. In order to earn a pardon, one must receive a majority vote from the board, including a mandatory yes vote from the governor.
Laxalt told the Las Vegas Review-Journal that he relied on a report from the Clark County District Attorney Steve Wolfson's office to cast his vote.
"The district attorney, Steve Wolfson, felt that this pardon was absolutely unwarranted," Laxalt said. "If I had to choose between the district attorney and career prosecutors over a liberal judge and a news story, that was an easy call for me — I was going to go with the district attorney on this one."
Laxalt was referring to an investigative story about Steese's case published by ProPublica in May.
A letter signed by Chief Deputy District Attorney Steve Owens read in part: "The position of this office is that pardons should be reserved for exemplary individuals under extraordinary circumstances in cases of lesser gravity."
Officials with the district attorney's office could not be reached for comment on Friday. Government offices were closed in observance of Veterans Day.
Laxalt initially requested to abstain from voting, after watching each of the other board members vote in favor of a pardon. He reviewed the district attorney's file, which included Steese's criminal history of various felony charges in other states.
"As the state's top law enforcement officer, I always value the district attorney's perspective on these cases," Laxalt said, referring to prosecutors who struck the deal with Steese four years ago. "That weighed very heavily on my decision to have no-voted for this pardon."
He added: "I was frankly stunned that the board voted, prior to me, unanimously to pardon. I just wasn't sure if I was missing something that was not in the file."
After his release from prison, Steese had trouble finding a job because his murder charges, along with the Alford plea, still appeared in court records.
He didn't know how to use a computer or a cellphone. He could barely figure out how to pump gas.
"What is a guy supposed to do?" he said.
These days, Steese sleeps in the truck, and he spends much of his time on the road, pulling in about $500 a week. He wants to save up enough to buy his own rig and get his teeth fixed.
"I make pretty good money right now," he said. "To me, it's good money."
Contact David Ferrara at dferrara@reviewjournal.com or 702-380-1039. Follow @randompoker on Twitter.
District Attorney Letter by Las Vegas Review-Journal on Scribd