Nevada Supreme Court upholds woman's murder sentence in foster son's death
October 31, 2011 - 2:58 pm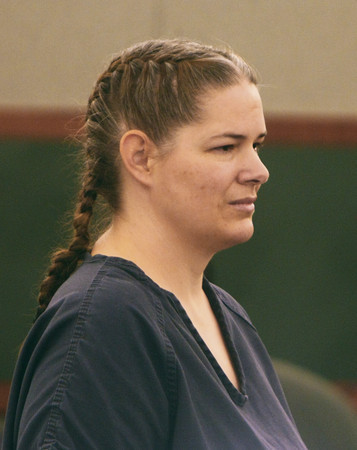 CARSON CITY — The state Supreme Court has upheld the first-degree murder sentence of a Las Vegas woman convicted of killing her 7-month-old foster son in 2006.
Justices rejected all arguments made by Melanie Ochs' lawyer in the appeal of her 20- to 50-year prison sentence for the August 2006 murder of a child known in media reports as "Baby Boy Charles."
Ochs, who had no prior record, was convicted on testimony from medical experts that the baby's head injuries could not have been accidental.
She initially said the death was caused by her older children but later said the boy fell from a washing machine to the floor of her home near Sahara Avenue and Fort Apache Road. Prosecutors and their witnesses maintained such a fall could not have caused the death.
The baby suffered a skull fracture and swelling of the brain. He died in a hospital two days after Ochs reported he had been injured. A month before the death, Ochs took the baby to a California hospital with bruises she said were caused by a coffee table falling on him.
In the opinion, issued Thursday, justices said the prosecution's medical experts were qualified and useful in helping the jury understand what happened. They said the experts either inspected the baby directly or reviewed his CT scans.
Ochs objected to the testimony from the medical experts and to the prosecution's decision to call her neighbor to testify against her character.
Ochs and her husband took in 13 foster children over a three-year period. They had a child of their own and adopted one of their foster children.
Ochs, 43, is at Florence McClure Women's Correctional Center in North Las Vegas.