Opening statements expected in trial of man accused of killing Strip dancer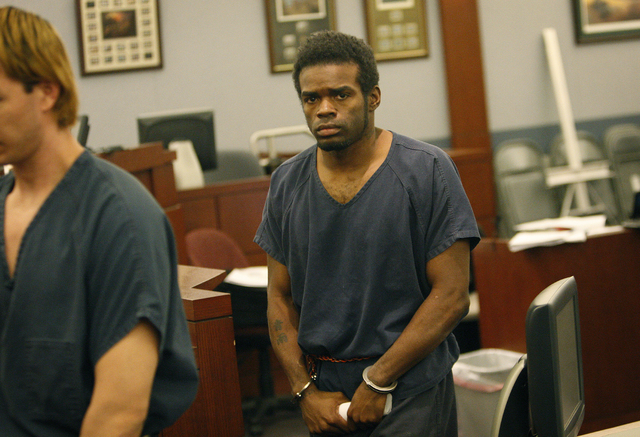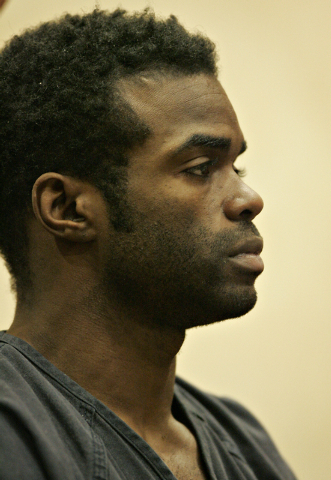 The case began with a weekslong search in December 2010 for a missing Strip burlesque dancer.
It deepened with the discovery of Debbie Flores Narvaez's strangled and dismembered body and the arrest of her on-again, off-again lover and ex-Cirque du Soleil dancer Jason "Blu" Griffith.
Since his arrest in January 2011, Griffith has pleaded not guilty and clamored for four years that Flores Narvaez was a violent stalker who repeatedly harassed him.
Griffith will finally get his day in court.
Opening statements are expected to start Thursday afternoon before District Judge Kathleen Delaney in the murder trial that shocked the Las Vegas performance community and garnered national attention. Jury selection began Monday and was expected to take several days.
Flores Narvaez was reported missing a day after she missed a Dec. 13, 2010, performance in the Luxor show "Fantasy." Her disappearance made national headlines, in part because her family made high-profile appeals for help in finding her.
Prosecutors Marc DiGiacomo and Michelle Fleck expect to call 20 to 25 witnesses, which could mean a weekslong trial for Griffith, now 35.
Griffith's former roommate, Louis Colombo, is expected to be a key prosecution witness in the case. Authorities say Colombo helped Griffith dismember and hide the body in cement-filled tubs in an empty downtown home.
Colombo told authorities that he saw the two fight Dec. 12. Flores Narvaez had gone to Griffith's North Las Vegas show to watch the television show "Dexter" — which was about a serial killer.
Colombo said he saw Griffith choking the 31-year-old and pulled him off of her. He told investigators that Flores Narvaez was OK when he left the home, but she was dead when he returned later that night. Colombo told police that when he came home, Griffith told him it was a "change your diaper moment." Griffith told Colombo he had messed up, and Colombo found Flores-Narvaez's cold body.
Over the next few days, police said, Colombo helped Griffith hide the body, which was placed in a plastic tub filled with cement. The two men rented a U-Haul truck and used it to transport the tub to a friend's Henderson apartment, but the friend told them to leave.
Griffith then got the keys to a downtown Las Vegas home that belonged to friends who were out of the country, figuring the body could be stored there for some time. But the tub started leaking when Colombo was moving it into the house in the 300 block of Bonanza Way, near Bonanza Road and Las Vegas Boulevard.
Days later, authorities said, Griffith and Colombo returned with a sledge hammer, a handsaw, two new plastic tubs and some cleaning supplies purchased from a Home Depot. Colombo told detectives they broke the body out of the concrete and Griffith then sawed off Flores Narvaez's legs. The body parts, wrapped in plastic and placed in two separate concrete-filled tubs, then were sealed in a closet.
Colombo admitted his involvement in a bid for leniency. He has not been charged in the case.
After his arrest, Griffith told a homicide detective the slaying was "a heat of the moment thing," according to court documents. Defense lawyers Abel Yanez and Jeff Banks may try and show Flores Narvaez had a history of stalking and harassing Griffith.
Griffith and Flores Narvaez had a volatile history, including at least three incidents in which authorities responded to calls of domestic violence between the couple, including one on Oct. 22, 2010, that resulted in Griffith's arrest.
One piece of evidence the jury is expected to see is a video showing Flores Narvaez admitting to slapping Griffith, slashing his tires and damaging his property. The black-and-white video shows an argument between Griffith and Flores Narvaez. She apparently did not realize she was being recorded.
She said, "I am admitting that I hit you. That I came in your house. That I looked in your laptop. That I poured egg whites on your car. That I slashed three of your tires because (unintelligible) you one left. I didn't (unintelligible) because I didn't want the paint to be damaged. I am not going to lie about anything I was doing."
Also in the video, Flores Narvaez explained her actions: "Basically slashing tires is this: (Expletive) you. You think you can (expletive) with me and hurt with me and lie to me? I'm going to react."
The video was made about six months before her death. The relationship continued after the video was recorded.
Griffith's accomplishments, according to his mother, Charlene Davis, who appeared in 2012 on the "Dr. Phil" TV show on her son's behalf, included dancing for singer Toni Braxton on tour, being a New York Knicks City Dancer and signing a record deal. At the time of his arrest he had a major role in the Cirque du Soleil show "Love" at The Mirage.
Flores Narvaez was considered an ambitious and hardworking backup dancer for "Fantasy" who was developing a special segment for the show with pop singer Sisqó.
Reporter Carri Geer Thevenot contributed to this story.