Police shoot, kill man wielding 'sharp object'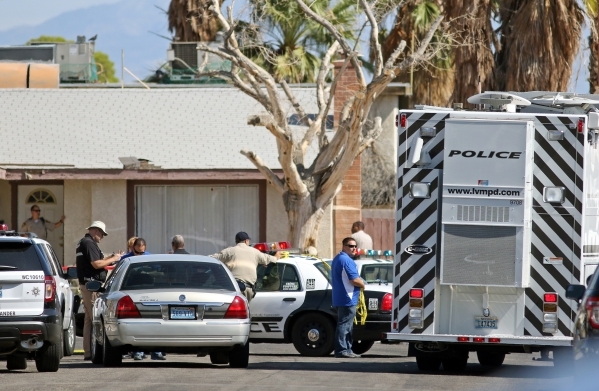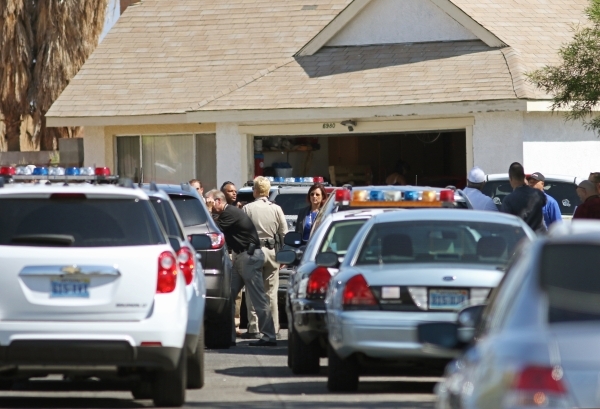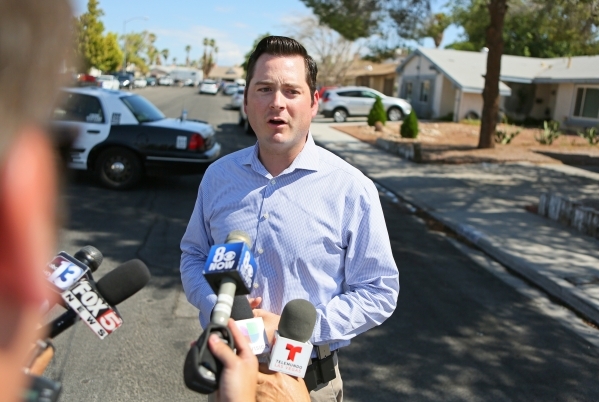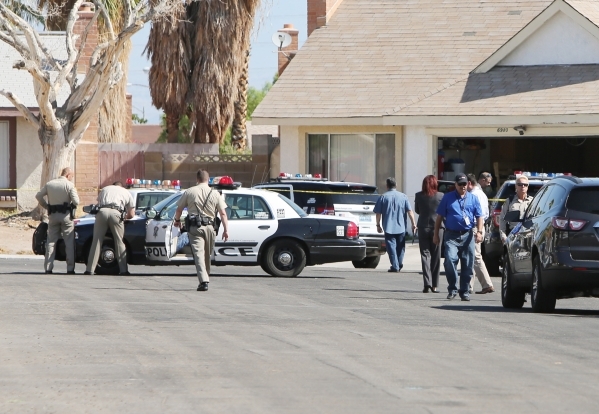 Las Vegas police shot and killed a man who they said lunged at an officer with a sharp object inside a western valley home Friday morning.
Officers repeatedly had been called to the home, and a neighbor described the man who died as troubled. His name had not been released by the coroner's office by late Friday afternoon.
About 6:15 a.m., a man in the 6900 block of Berkshire Place, near Tropicana Avenue and Rainbow Boulevard, called police to report that his window had been broken and he believed his neighbor was responsible, said Capt. Matt McCarthy, who oversees Metro's Office of Internal Oversight.
Officers arrived about 2½ hours later, McCarthy said, just before 9 a.m. They spoke to the homeowner who had phoned police, then went to talk to the neighbors. Police knew the neighboring family well, McCarthy said, because officers had been dispatched to their home "on a number of occasions."
"They've had interactions with this family in the past, so they are familiar with them," he said.
The family gave two officers permission to go into the house and look for the man, McCarthy said.
Officers came upon a closet door and opened it, McCarthy said. The man lunged at an officer with a "sharp object," and both officers shot him, police said.
The man died after being taken to University Medical Center. Neither officer was injured. Police said the officers' names will be released 48 hours after the shooting.
Bob Nordby, who lives three houses down, said police had been at the same home last week.
The man who died lived there with family, said Nordby, who doesn't know the man's name. Nordby described the man as a nervous person who rarely made eye contact and said he'd heard that the man had mental health issues.
"What this kid needed was a facility that would take him in to help give him the treatment that he needed to help him with the problems that brought him to this conclusion," Nordby said.
Next-door neighbor Leslie Hildreth, 23, told the Review-Journal he called police after the man threw a hitch trailer ball through a window of his home. The act was caught on surveillance video that officers watched before going next door.
Hildreth said that he didn't know the man but said the man had a history of vandalizing Hildreth's home by throwing eggs and slashing vehicle tires. The man once confronted the neighbors and told them that they got what they deserved and accused them of practicing witchcraft.
Hildreth said that the man's family has spoken about the slain man's history of drug use.
"I know it's a terrible loss," Hildreth said about the fatal shooting. "I didn't want it to go to that extent."
Addressing why officers arrived nearly three hours after the initial call, McCarthy said police were dealing with a busy morning and a call about a broken window had a lower priority.
"There were quite a few calls that were pending" from 6 a.m. to 8 a.m., McCarthy said. "You can imagine that a broken window probably doesn't have the same level of priority as a robbery or some other level of violence, so that's why it took officers as long as it did to get here."
Review Journal writers Kimberly De La Cruz and Ricardo Torres contributed to this report. Contact reporter Colton Lochhead at clochhead@reviewjournal.com or 702-383-4638. Follow him: @ColtonLochhead