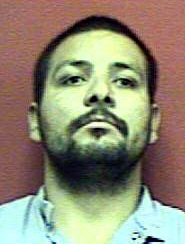 A High Desert State Prison inmate who attempted to escape early Sunday morning is recovering from gunshot wounds, according to the Nevada Department of Corrections.
Prison staff at the facility near Indian Springs shot inmate Gaspar Barajas–Rivas when they responded to a perimeter fence alarm about 5:30 a.m.
First, they fired two warning shots and then several shotgun rounds.
Barajas-Rivas was sentenced Oct. 17, 2005, in Washoe County for lewdness with a minor, and is serving a term of 24 to 240 months. He was transported in stable condition to a local medical facility where he remains under observation. The shooting is under investigation.
Contact reporter Trevon Milliard at tmilliard@reviewjournal.com or 702-383-0279.