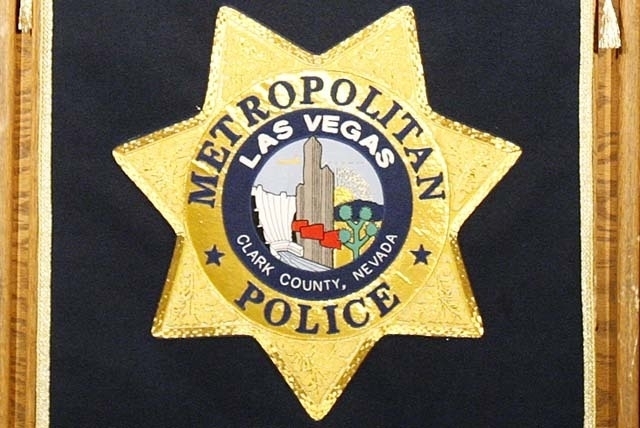 A good crowd of family members and friends turned out Friday morning at The Church of Jesus Christ of Latter-day Saints on Mustang Avenue for the funeral of former Metro Intelligence Bureau Commander Kent Clifford.
Before the service, retired officers met, shook hands and renewed their acquaintances in a brief reunion of some of the department's old war horses. Many of the retired cops present had worked for Clifford on Metro's narcotics and mob squads at a most dangerous time in Las Vegas history.
A police department honor guard gave respect and gravity to the scene, and two of Clifford's children offered emotional and moving tributes to their father. He had played an important role in the lives of his family members and fellow officers.
It was a fitting tribute to a most dedicated and deserving man, who died last week after a difficult battle with Lou Gehrig's disease. A decorated Vietnam War veteran who was awarded the Silver Star, Clifford was a dedicated family man and devout Mormon.
As I looked around the solemn room, representatives of every casino in this community were absent. Hundreds of local business owners failed to pay their respects. That's too bad because Clifford played an important role in their lives, too.
It was Clifford and his fellow detectives in Metro Intelligence who help build cases against Chicago mob enforcer Tony Spilotro and his Hole in the Wall Gang of burglars, thugs and killers. Working in tandem with the FBI and other law enforcement, Metro hammered away at Spilotro from the street level.
In an interview with me late last year while his health was failing, the understated Clifford said simply, "They were difficult times. The other side played rough, so we played rougher. If they pushed people around, we pushed them around. The ACLU wouldn't have liked it, but the job had to be done. As far as we were concerned, the future of Las Vegas was at stake."
And it was. Although we take for granted the new Las Vegas as a place for legitimate corporate investment, it wasn't a sure bet in the early 1980s. It reeked of corruption in the police department, local government, and the casino industry. Spilotro came to epitomize the shadow of the underworld in Las Vegas.
Clifford's metro crew put the Chicago contingent on notice. Some rules were bent, broken and disregarded altogether. But the job got done.
In one case, it was learned a local hoodlum had beaten up a woman Metro's detectives had spoken with. Clifford didn't wait for the social workers to arrive. He handled the duty himself.
"When I learned he'd beat up a woman, I found him and kicked the **** out of him," Clifford said. "He protested, and I hit him some more. He didn't like it, but the message was delivered."
After two Metro detectives were involved in the shooting death of another Chicago mob associate, an incensed Spilotro responded by arranging to have the detectives murdered. Clifford found out and settled the dispute personally.
He flew to Chicago with his longtime narcotics partner Galen Kester as backup. Clifford visited the homes of the leadership of the Chicago Outfit and their Teamsters conduit, Alan Dorfman. The message he delivered that day was clear: "If anything happens to any of my men, I will come back here and kill each one of them and anything that moves, walks or crawls around their house, including their dog."
The message was understood. The hit was pulled. Clifford met force with force.
With his wife, Sandra DeeAnn, at his side, he battled his disease like the quiet warrior he was. He earned his rest.
Clifford was the sort of cop Las Vegas needed. Every casino boss and business big shot in this town ought to take a moment to thank him and his men for cleaning up the streets and pulling the city's reputation as a haven for the mob out of the sewer.
On Friday, Kent Clifford was buried with honors in a Las Vegas he fought to make a better place to live.
John L. Smith's column appears Sunday, Tuesday, Wednesday and Friday. E-mail him at jsmith@reviewjournal.com or call (702) 383-0295.