Teen faces felony charge in connection to death of 15-year-old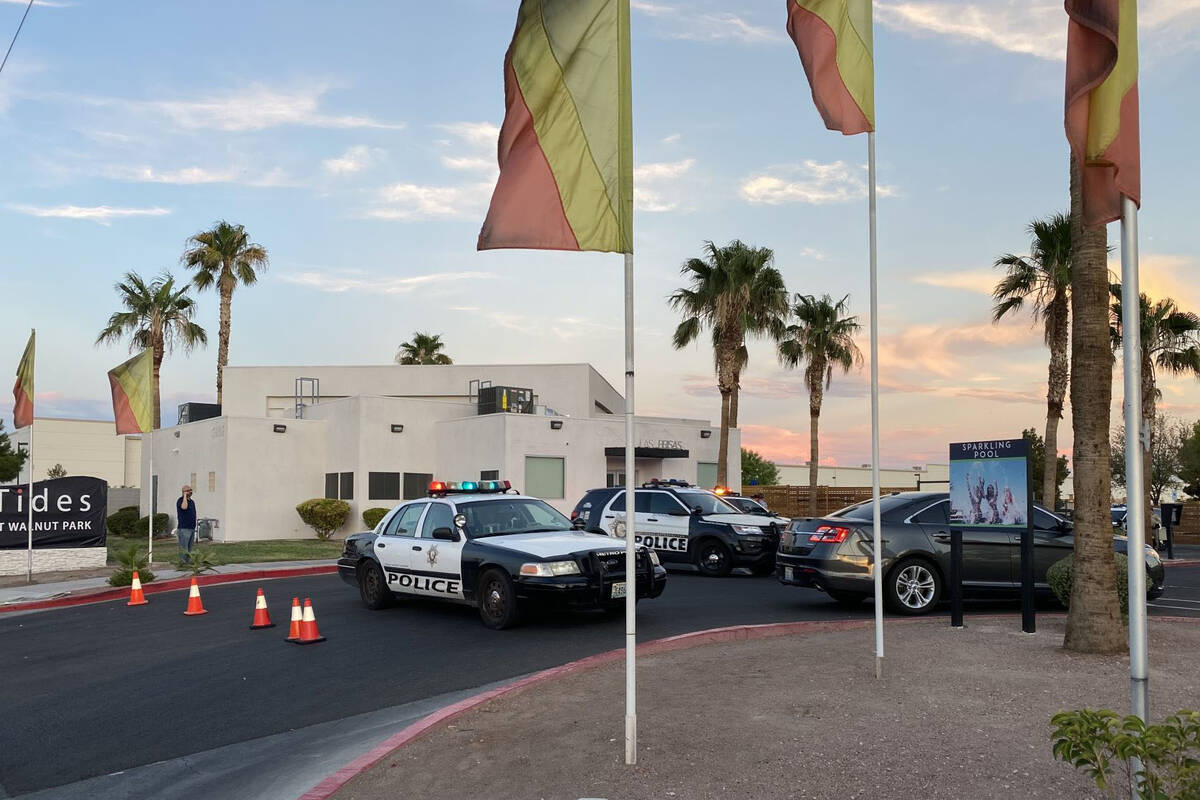 A 16-year-old boy will face felony charges as an adult in connection with what prosecutors described Tuesday as his involvement in the fatal shooting of another teen and a separate drive-by shooting.
Prosecutors said Damarion Bennett and two other teenagers tried to rob a marijuana dealer on July 15 near the Tides at Walnut Park apartments.
When 15-year-old Anwan Ceasor got into the passenger seat of the dealer's car and pulled out a gun, the dealer pulled out his own weapon and killed Ceasor, Chief Deputy district attorney Summer Clarke said during a hearing Tuesday in Family Court.
Bennett and the other teen waited outside the vehicle, and Clarke said they ran off when they heard gunshots. The man who killed Ceasor was never charged, because police said he acted in self defense.
Bennett was identified months later by Metropolitan Police Department detectives and charged with robbery resulting in death.
"Damarion even said if he, referring to the drug dealer, has a gun with him, then Damarion wanted it," Clarke said during Tuesday's hearing. "Damarion knew the risk involved, in fact he was hoping that the guy would be carrying a gun so he could steal it from him."
Bennett was 15 at the time of the shooting. Children younger than 16 who are charged with felonies or gross misdemeanors go through a certification hearing, where a judge determines whether they will face adult court or receive counseling and educational services in the juvenile system.
Bennett was sent to Spring Mountain Youth Camp in August after a judge found him guilty of an attempted robbery that happened after Ceasor was killed.
After Tuesday's hearing in the July 15 attempted robbery, Family Court Judge David Gibson ordered Bennett be removed from the camp and sent to Clark County Detention Center.
"I'm glad he's doing well on the mountain," Gibson said. "At the same time, the amount of violent incidents in the time frame we're talking about here, it would almost be reckless for the court to not believe there is a community danger posed that probably warrants punishment rather than rehabilitation."
Bennett also is expected to face charges in connection with a drive-by shooting on July 5, Clarke said.
Homeowners told detectives later that they thought they were hearing fireworks, but investigators found dozens of bullets in the road, including 10 casings from a 9mm police said Bennett was holding during the shooting. No one was injured, but two homes were struck.
Bennett told police he drove the vehicle, but he said he only fired one round. It was unclear how police tied him to the shooting.
Clarke did not say where the shooting happened and who the other suspects were.
Defense attorney J.D. Evans argued that Bennett was making progress at Spring Mountain despite several years of chronic drug use. Evans argued Bennett did not kill Ceasor, he was only a co-conspirator in an attempted robbery.
"Had we known about these other two events, which did happen before the certification hearing on the first petition, I absolutely would have certified him," Gibson said, citing the attempted robbery case. "This kind of described violent behavior in this court's mind can't be properly classified as delinquent behavior."
Bennett will be taken to Clark County Detention Center sometime this week and have an initial arraignment in Clark County District Court.
Contact Sabrina Schnur at sschnur@reviewjournal.com or 702-383-0278. Follow @sabrina_schnur on Twitter.