Texas judge temporarily blocks actions on immigration
February 16, 2015 - 11:08 pm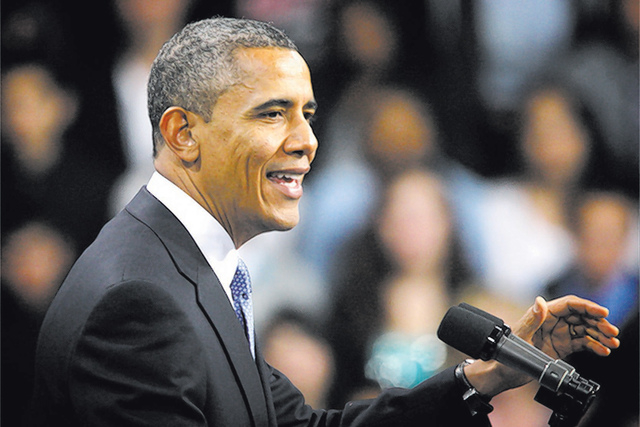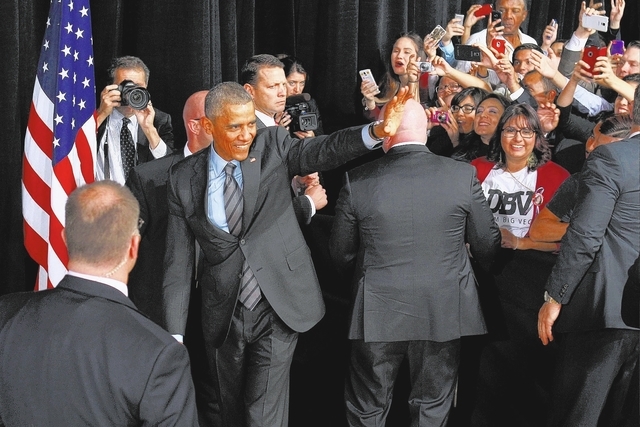 A federal judge in Texas has issued a preliminary injunction blocking President Barack Obama's program that would defer deportation for up to 5 million people living in the United States illegally.
Federal immigration officials have been temporarily barred from implementing "any and all aspects" of the deferred action program that Obama announced in November, according to an order issued Monday by U.S. District Judge Andrew S. Hanen of the Southern District of Texas.
Hanen wrote that he issued the preliminary injunction "due to the failure of (the government) to comply with the Administrative Procedure Act."
The order applies to both the deferred action plan for parents of lawful permanent residents, also known as DAPA, and expansions to the deferred action for childhood arrivals, known as DACA, announced in November.
Obama in November said he would allow as many as 4.7 million of an estimated 11 million undocumented immigrants stay in the country without fear of deportation, including about 4.4 million who are parents of U.S. citizens and legal permanent residents.
The president's plan would expand the Deferred Action for Childhood Arrivals program, which lets undocumented immigrants who entered the country as children remain and be allowed to work. That expansion was scheduled to start Wednesday.
Texas and 16 other states sued the federal government and immigration agencies in December, contending his order was unconstitutional. Texas Gov. Greg Abbott, then the state's attorney general, called Obama's immigration program "an executive decree that requires federal agencies to award legal benefits to individuals whose conduct contradicts the priorities of Congress."
The participants in the lawsuit grew to 26 in number, including Nevada, which joined it in late January.
At the time, Nevada Attorney General Adam Laxalt said in a statement: "Our immigration system is broken and clearly needs to be fixed. But just as clearly, the solution is not for the president to act unilaterally disregarding the U.S. Constitution and laws. The solution must be a permanent, legal result that includes, not ignores, the other branches of government and their constitutional roles.
"Anything less is a false hope undermining the rule of law that injures millions of people in America, including many in Nevada," Laxalt added.
The Progressive Leadership Alliance of Nevada was quick to criticize Monday's decision, calling it a "politically motivated lawsuit by anti-immigrant politicians."
"This is just the first round in a long, drawn-out legal process," said Astrid Silva, organizing director for PLAN, in a Monday night news release. "We are confident that the court system will eventually reject this meritless lawsuit that only wastes taxpayer dollars, disenfranchises immigrant workers and families, and robs much needed revenue from state economies."
Nevada has at least 145,000 undocumented immigrants, according to PLAN. About 53,000 would be eligible for one of the deferred action programs.
"Immigrants in Nevada are moving forward regardless of today's ruling, and will continue getting ready for the deferred action programs that will give thousands of Nevadans the chance to live, work, and stay in America with their families," said Laura Martin, communications director for PLAN.
According to Hanen's order, the Obama administration could challenge the injunction "for good cause," if, for instance, Congress passed legislation authorizing the deferred action program.
The Republican-held Congress has tried to undo Obama's immigration actions in a battle over funding of the Department of Homeland Security. Senate Republicans have failed three times to advance the House-backed bill, which seeks to reverse Obama's executive orders on immigration policy as a condition for funding the department. Democrats have blocked the measure, saying funding should not be held up over an unrelated policy dispute.
The Las Vegas Review-Journal and Reuters contributed to this report.
RELATED
Obama's immigration plan outlined ahead of Las Vegas trip
Nevadans await immigration announcement from Obama
Judge rules Obama immigration plan unconstitutional