Whittemore, Seeno brothers settle civil suit
February 8, 2013 - 2:10 am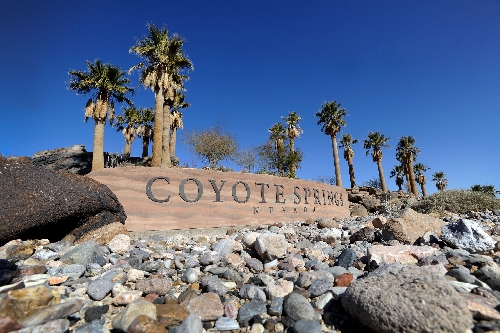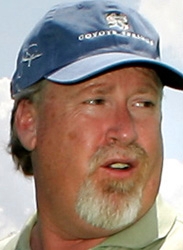 Former political power broker Harvey Whittemore has settled all civil litigation with his former business partners over their failed venture.
Lawyers for both Whittemore and The Wingfield Nevada Group Holding Co., controlled by California construction moguls Thomas Seeno and Albert Seeno confirmed the settlement Thursday but would not divulge the financial terms of the agreement.
As part of the confidential agreement, lawsuits filed last year by Whittemore and the Seenos in Clark County district court and federal court were dismissed.
It was unclear what impact the agreement would have on Whittemore's criminal case. He faces federal felony charges over allegations of funneling thousands of dollars in illegal campaign contributions to Senate Majority leader Harry Reid.
Whittemore's attorney, Dan Bowen, said he was not allowed to discuss the terms of the settlement other than it was agreeable to everyone.
"Mr. Whittemore would like to thank all of his friends throughout the state that have supported him through these difficult times," Bowen said.
The Seenos' lawyer, James Pisanelli, said in a statement, "The financial terms of the settlement are confidential and the Seeno/(The Wingfield Nevada Group) parties offer no comment as to the litigation or any aspect of the agreement at this time, except that all litigation by and between the parties will be dismissed."
Last year the Seenos sued Whittemore, accusing him of embezzling and misappropriating more than $40 million from The Wingfield Nevada Group Holding Co. to support a lavish lifestyle, including spending millions on private jet flights, home improvement projects and entertainment.
The Seenos partnered with Whittemore in his master-planned communities in Northern and Southern Nevada, including the languishing Coyote Springs community and other companies. The Seenos also have ownership stakes in the Peppermill Resort Spa Casino in Washoe County.
Whittemore's wife, Annette, was also named as a defendant in the lawsuit.
Whittemore fired back with his own federal lawsuit alleging the Seenos defrauded him through their partnership and threatened his life.
After the lawsuits, Whittemore was indicted in connection with the campaign contributions.
Whittemore, 59, who once wielded influence within the state's political hierarchy, faces four felony charges, including excessive campaign contributions, contributions in the name of another and making a false statement to a federal agency.
His trial is set for May 14 before Senior U.S. District Judge Larry Hicks in Reno.
The indictment alleges Whittemore met with Reid in February 2007 and agreed to raise $150,000 by the March 31, 2007, campaign finance deadline.
Whittemore unlawfully used family members and associates as conduits for contributions to the senator's campaign and then reimbursed them, the indictment alleges.
Reid was not aware of the scheme, which was investigated by the FBI.
Whittemore developed master-planned communities in Northern and Southern Nevada, including Wingfield Springs in Sparks and Coyote Springs, which is about 60 miles northeast of Las Vegas, straddling Clark and Lincoln counties on U.S. Highway 93.
About 160,000 homes were planned for Coyote Springs, a development that stalled in 2008 because of the housing crash and economic recession.
Whittemore once was considered the most powerful legislative lobbyist in Nevada and one of the nation's top gaming attorneys. He represented the Nevada Resort Association, an organization of the state's top casinos, individual casinos and 100 businesses. He also worked as managing partner for Lionel, Sawyer and Collins' Reno office for many years.
Contact reporter Francis McCabe at fmccabe@reviewjournal.com or 702-380-1039. Contact Jeff German at jgerman@reviewjournal.com or 702-380-8135.