'Credible' Islamic State propaganda video features short clip of Las Vegas Strip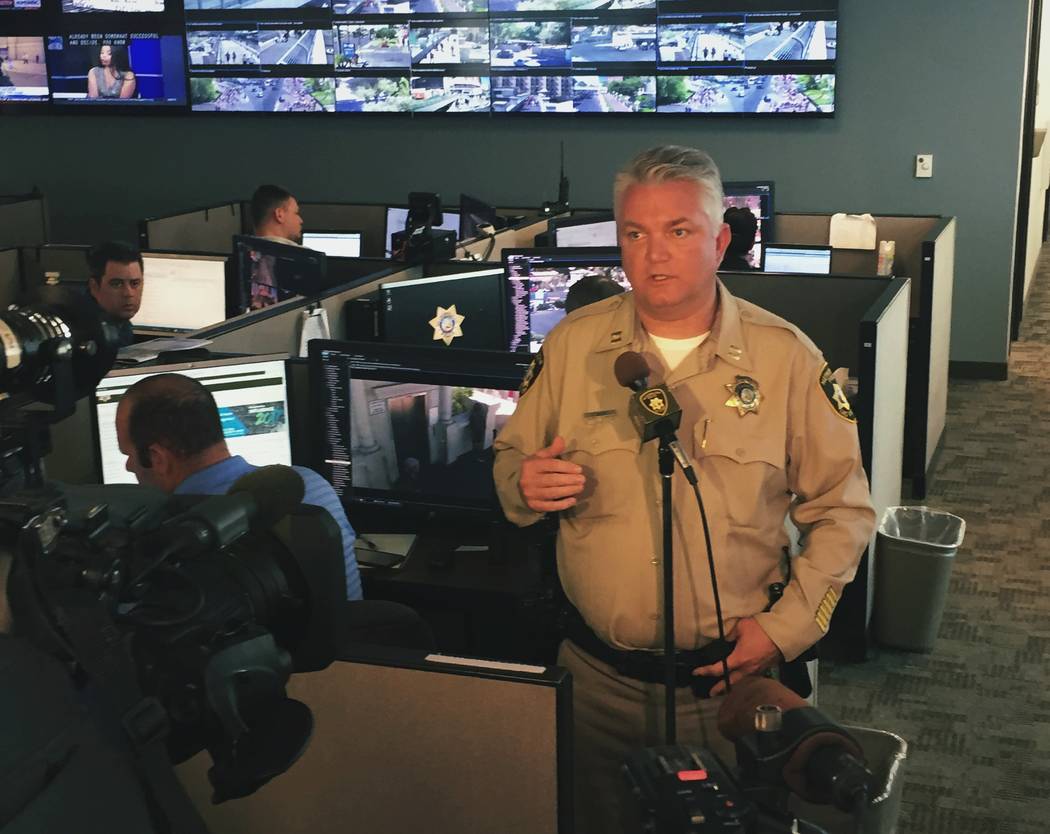 A legitimate Islamic State group propaganda video posted on social media last week features brief footage of the Las Vegas Strip while calling for lone-wolf terrorist attacks, and Las Vegas police are treating it as a credible threat.
The video is about 44 minutes long, which is unusual because Islamic State group propaganda videos are often much shorter, according to a representative with SITE Intelligence Group, a nongovernmental counterterrorism organization.
Similar, shorter Islamic State group propaganda videos are posted daily, the representative said.
Las Vegas footage
The video featuring the Las Vegas Strip was posted last Wednesday on Telegram, a cloud-based instant messaging service, the representative said. It showcases the Islamic State group's newly developed weapons, and its final scene has a series of shots, including the Las Vegas Strip and New York's Times Square, while a narrator calls for general lone-wolf attacks in America, Europe and Russia.
The short clip of the Strip was determined to be 2015 footage, but Las Vegas police and their federal partners are taking the video seriously, Metropolitan Police Department Capt. Christopher Darcy, who heads the Southern Nevada Counter-Terrorism Center, said Tuesday.
"I think anytime somebody goes on the internet and makes a threat that they're going to conduct a lone-wolf or any type of attack, it's our responsibility to view it as a credible threat," Darcy said. "It would be irresponsible not to take any threat as credible, especially when made by a group such as ISIS, who has in fact carried out attacks in the past."
Stepping up Memorial Day security
Following this week's Manchester bombings, and looking forward to Memorial Day weekend, Las Vegas police are stepping up patrols and surveillance on the Strip, downtown and at local community events in an effort to make the valley a "hardened target."
"Las Vegas continues to be an event destination — one of the world's greatest event destinations," Darcy said. "We have to continue to maintain safety and (create) new ways to ensure the safety of the folks that are attending these events."
Darcy also encouraged the public to report anything suspicious.
"I'd rather respond to 1,000 nothings than miss the one something that's going to lead to us stopping an attack here in our valley," he said.
Las Vegas Review-Journal writer Blake Apgar contributed to this report. Contact Rachel Crosby at rcrosby@reviewjournal.com or 702-387-5290. Follow @rachelacrosby on Twitter.