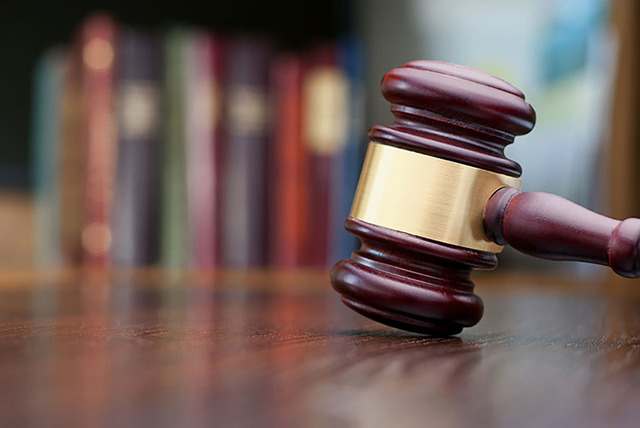 The largest nationwide crackdown on elder fraud cases has links to Las Vegas and Henderson women accused of operating scams that pilfered millions of dollars from hundreds of people, the Department of Justice announced Thursday.
Federal prosecutors filed court papers last week to stop Patricia Kern, a Henderson woman, from operating a direct mailer that she's overseen since 2004. She was among 250 defendants from around the world accused of defrauding more than $500 million and named in criminal, civil or forfeiture actions filed by the government.
The scheme has grossed more than $10 million since it began, according to the government's complaint seeking a temporary restraining order.
Last year alone, Kern and her associates mailed more than 950,000 fraudulent solicitations to 38 states, reaping about $1.6 million from victims, the documents state.
The solicitations are designed as notifications that the recipient has won a large cash prize, typically worth more than $1 million.
Prosecutors alleged Kern sent mailers requesting a fee between $20 and $30 to claim a cash windfall. But the victims never received their promised prizes, the complaint states.
"Instead they receive nothing at all or a nearly worthless sweepstakes bulletin containing information about publicly advertised sweepstakes," the complaint alleges.
A Las Vegas woman charged in the sweep, Barbara Trickle, operates Western Mailing Services and Cyber Solutions, which prosecutors allege knowingly prints fraudulent mail solicitations from templates, adding recipient names, filling envelopes with the mailers and mailing the solicitations. Trickle's son, race car driver Chris Trickle, was shot and later died, and she championed efforts to change Nevada law regarding victims who die as a result of long-standing injuries.
Overall, the alleged schemes targeted by the Justice Department resulted in financial losses to more than a million people. Several cases cited in Thursday's announcement, which was the product of coordination among federal and local authorities, involved transnational criminal organizations that defrauded hundreds of thousands of elderly victims.
The crackdown targeted "lottery phone scams," "grandparent scams," "romance scams," "guardianship schemes" and "IRS imposter schemes."
"Today's actions send a clear message: we will hold perpetrators of elder fraud schemes accountable wherever they are," U.S. Attorney General Jeff Sessions said in a news release. "When criminals steal the hard-earned life savings of older Americans, we will respond with all the tools at the Department's disposal — criminal prosecutions to punish offenders, civil injunctions to shut the schemes down, and asset forfeiture to take back ill-gotten gains. Today is only the beginning. I have directed Department prosecutors to coordinate with both domestic law enforcement partners and foreign counterparts to stop these criminals from exploiting our seniors."
Nevada Attorney General Adam Laxalt joined in the announcement.
"Elder exploitation and abuse is a growing problem, and my office has partnered with state and federal agencies in a national effort to express our joined commitment to protecting the most vulnerable in our communities," Laxalt said in a separate press release.
Contact David Ferrara at dferrara@reviewjournal.com or 702-380-1039. Follow @randompoker on Twitter.