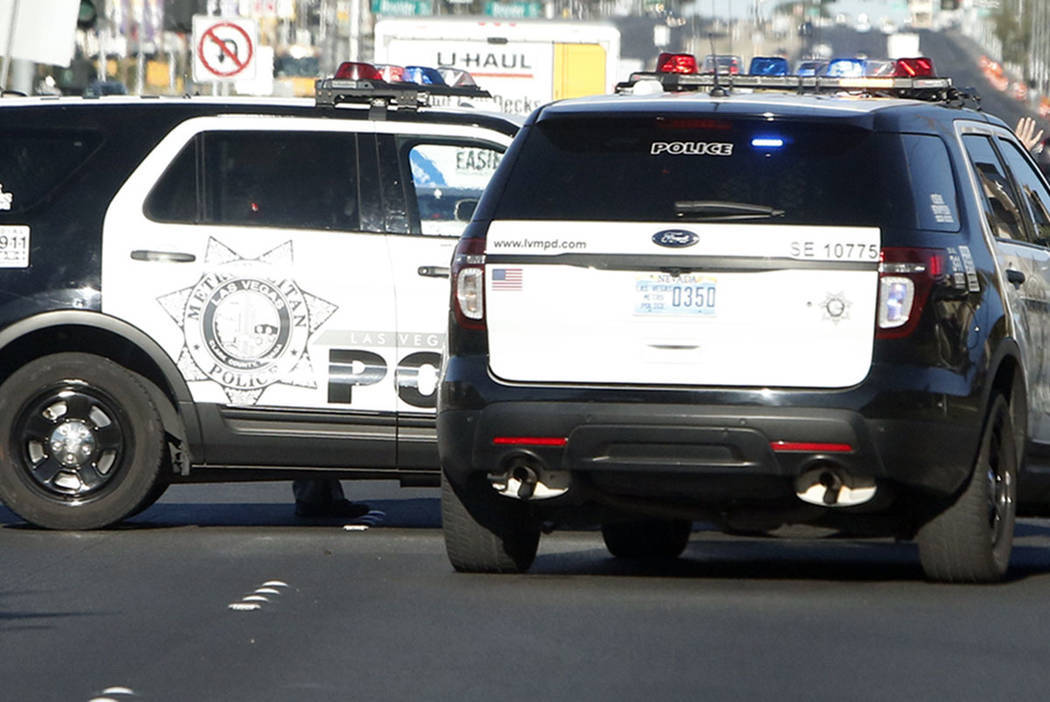 No one was injured Wednesday night after a man fleeing a traffic stop in the east valley rammed his vehicle into a Las Vegas police patrol car.
Just before 11 p.m., police tried to pull over a Mercedes in the 5200 block of Trango Lane, near Nellis Boulevard and Washington Avenue, according to Metropolitan Police Lt. Daniel Alvarado.
The vehicle sped off and then crashed about a block away, Alvarado said. As officers approached the Mercedes, the driver hit the gas and rammed into a patrol car. He then tried to back away, but the Mercedes wouldn't move.
Officers took the man into custody at the scene.
Contact Max Michor at 702-383-0365 or mmichor@reviewjournal.com. Follow @MaxMichor on Twitter.
5200 block of Trango Lane Las Vegas. Nevada