Driver in custody after 3 die in crash in central Las Vegas
December 14, 2017 - 6:58 am
Updated December 14, 2017 - 7:01 pm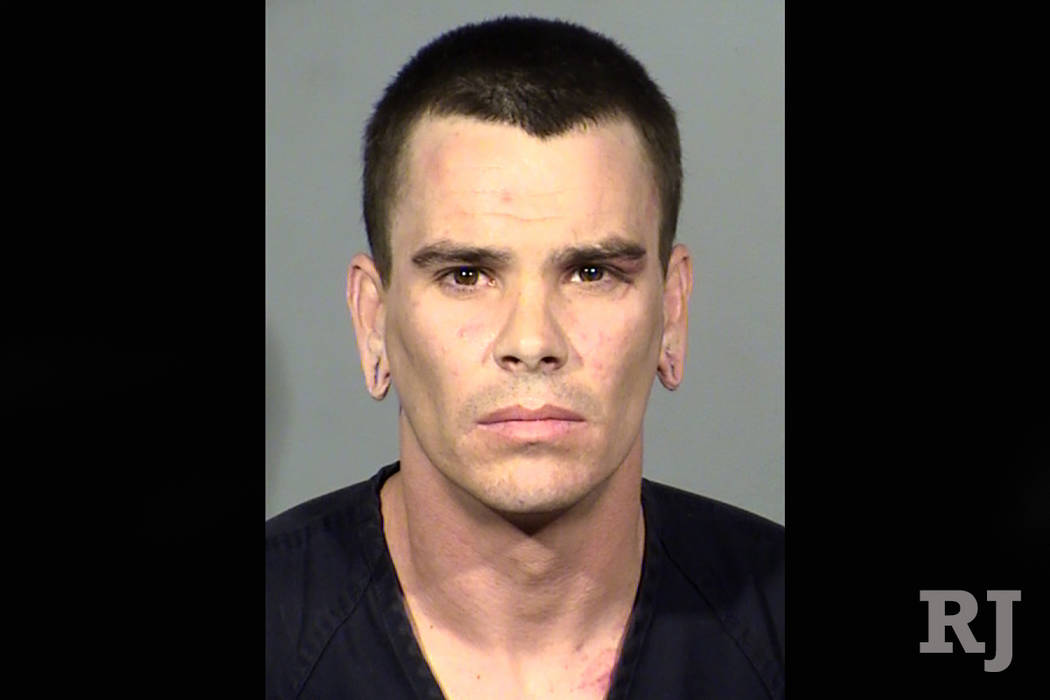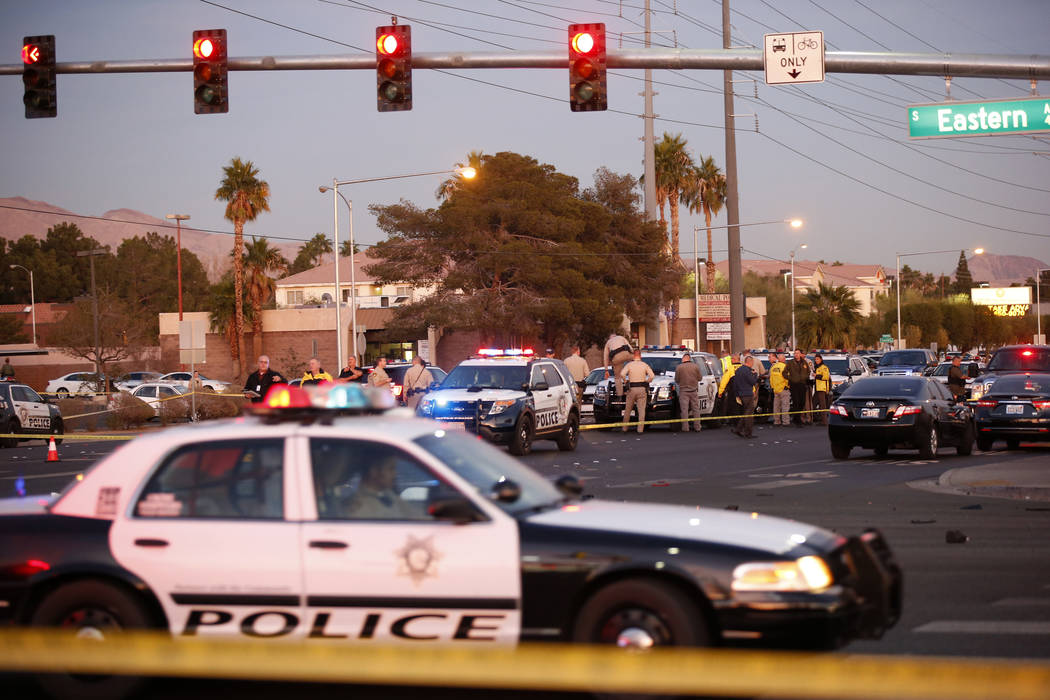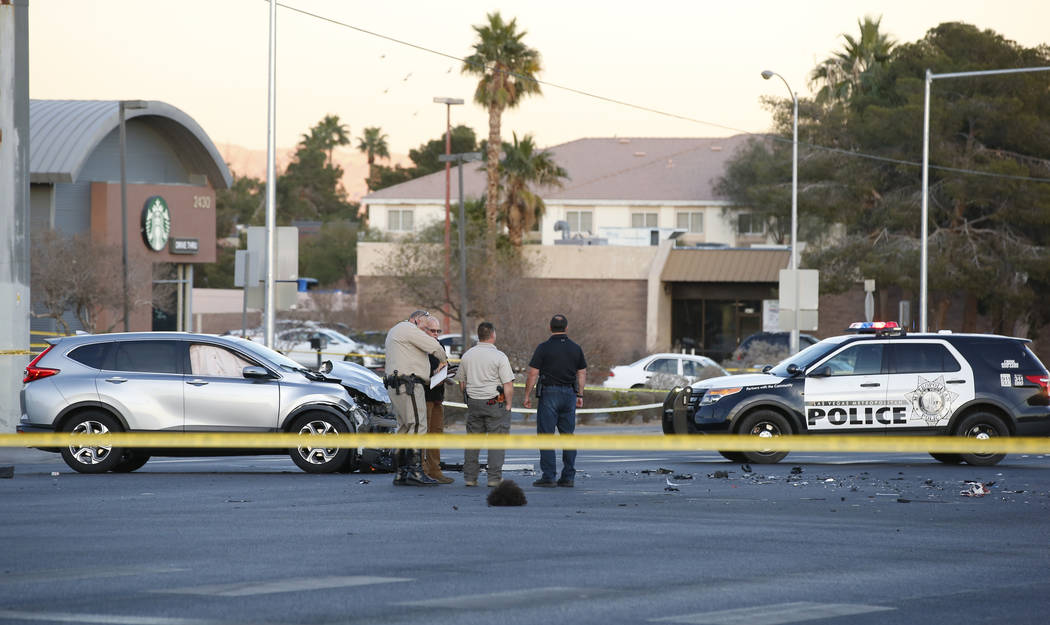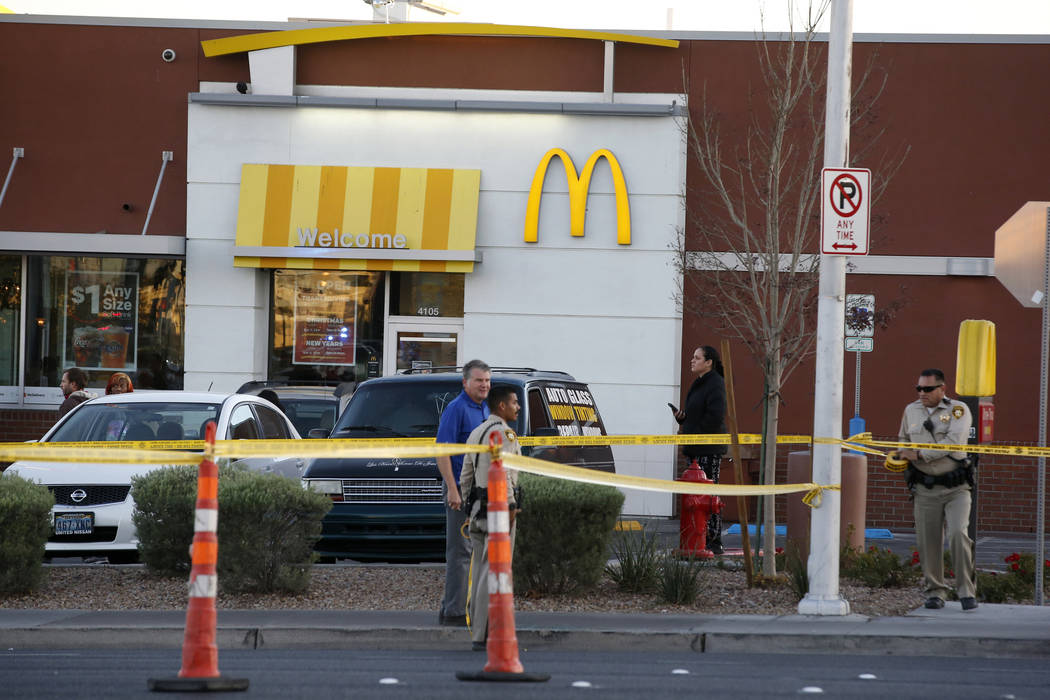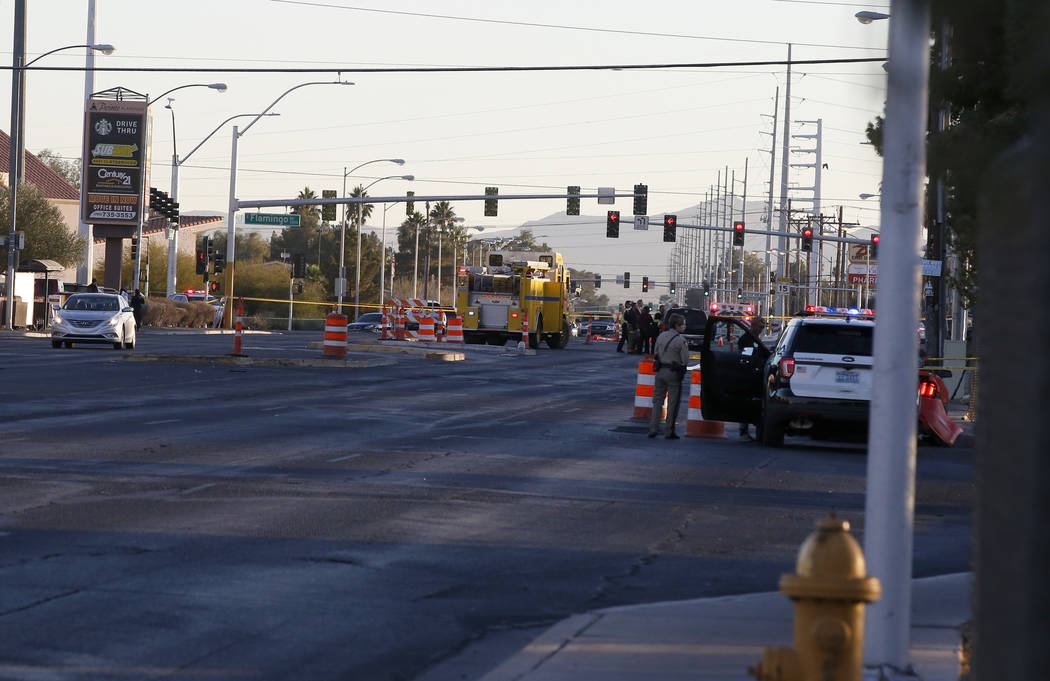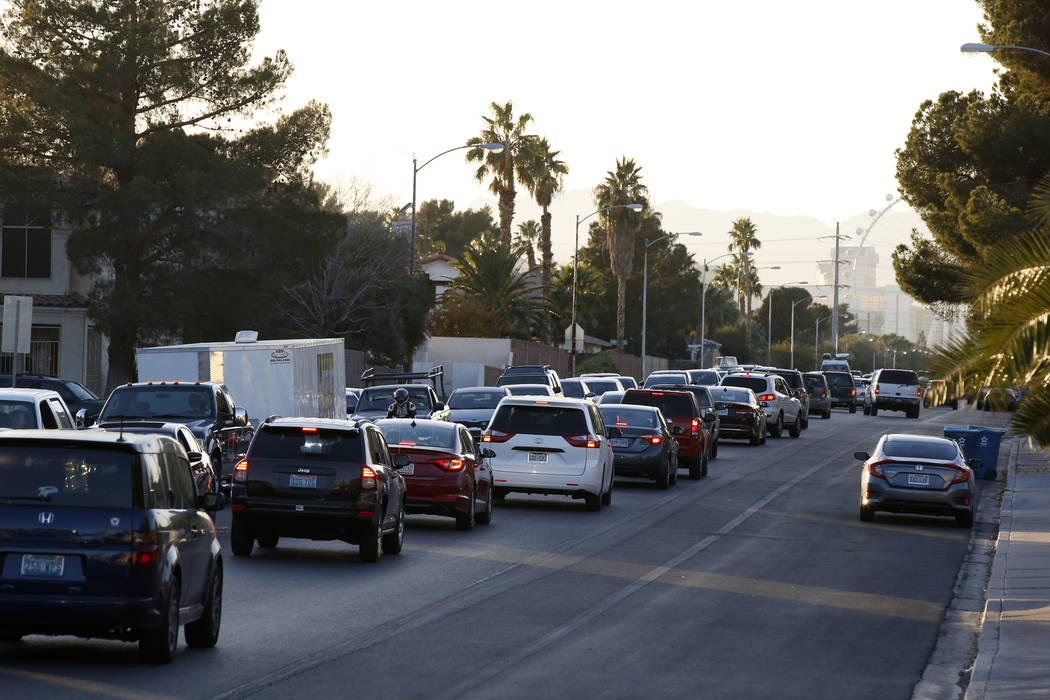 Las Vegas police accused a man of impaired driving after a multivehicle series of crashes killed three people and injured six others Wednesday afternoon near a central-valley intersection.
Officers booked 31-year-old Daniel Becker into Clark County Detention Center on Thursday. The Las Vegas man faces various felony DUI charges and four counts of reckless driving resulting in death or substantial bodily harm. He suffered minor injuries, police said.
Three pedestrians — ages 19, 49 and 69 — were killed at the scene, according to the Metropolitan Police Department. An initial report indicated the deceased were children.
Six people were taken to hospitals with injuries, including one who was critically injured.
Police said the first crash occurred just after 3 p.m. when Becker, driving a 2003 Ford Expedition, rear-ended a Ford Mustang on southbound Eastern Avenue, south of Viking Avenue.
Becker continued to drive south toward Flamingo Road, where he crashed the SUV into the back of a 2001 GMC Jimmy before crossing the median, police said. The driver of the GMC suffered minor injuries.
The Expedition next drove southeast and struck the three pedestrians crossing Eastern in a crosswalk, police said, and hit a Honda CR-V traveling west on Flamingo.
Police said Becker's Expedition then crashed headlong into two vehicles stopped in the northbound lanes of Eastern before coming to a halt. The driver of one of the vehicles suffered minor injuries.
Debris struck at least five other vehicles at the intersection. The 26-year-old driver of a 2005 Saturn Ion was hospitalized with critical injuries, police said. Two children riding with her were taken to the hospital with minor injuries.
The intersection of Flamingo and Eastern was closed until 4:30 a.m. Thursday.
The impact of the final crash forced a pickup truck backward and into Cynthia Robinson's Honda Accord.
"I just heard a big explosion," Robinson said.
She said she didn't see the crash because the pickup blocked her view, and police arriving at the scene didn't let her get out of her car.
Robinson said she had chest pain after the crash, but did not go to the hospital. The driver of the pickup truck suffered minor injuries, police said.
Metro spokesman Aden OcampoGomez said Becker had warrants for several minor traffic violations from 2005 to 2009.
Clark County court records also indicate Becker pleaded guilty to a charge of possession of stolen property in 2005, but OcampoGomez said Becker had no other major criminal history in Metro's jurisdiction.
The pedestrian deaths mark the 127th, 128th and 129th traffic-related fatalities in Metro's jurisdiction for 2017.
The Clark County Coroner's office will release the identity of those killed after next-of-kin notifications.
Contact Max Michor at mmichor@reviewjournal.com or 702-383-0381. Follow @MaxMichor on Twitter. Review-Journal staff writer Mike Shoro contributed to this story.