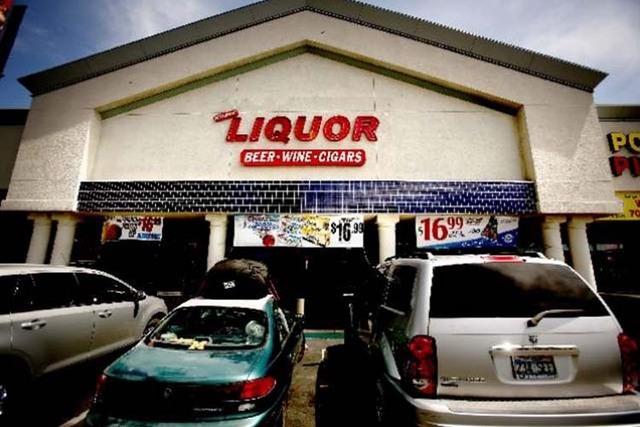 A federal jury has convicted a former owner of Super Liquor stores on the Strip in a scheme to hide nearly $4 million in cash receipts from the Internal Revenue Service.
Following a weeklong trial, Jeffrey Nowak was found guilty of tax evasion, conspiring to defraud the United States and assisting in filing false corporate tax returns, the Justice Department said Friday.
He is to be sentenced Nov. 17.
His former partner, Ramzi Suliman, pleaded guilty to the felony conspiracy charge in July 2014 and is waiting to be sentenced.
Nowak and Suliman were charged in a 12-count federal indictment in Las Vegas in April 2013.
The indictment alleged the two defendants skimmed the $4 million during the tax years 2006 through 2009 at their flagship Super Liquor South Strip near Mandalay Bay. The owners had two other stores, including one at 2301 Las Vegas Blvd. South.
Nowak and Suliman maintained three separate sets of books: one with their true gross sales, one with the skimmed version of those sales that went to their accountant and one that compared the true and skimmed versions, the indictment alleged.
In all, the IRS lost nearly $1 million in taxes from the scheme, according to prosecutors.
"When business owners willfully skim cash and cause their true income to be underreported to the IRS, they are stealing from the U.S. Treasury," Nevada U.S. Attorney Daniel Bogden said in a statement Friday. "The IRS and our office take these cases seriously, and we will continue to seek judgments, injunctions, and criminal convictions that often carry substantial prison sentences, restitution and financial penalties."
Caroline Ciraolo, a top assistant attorney general in Washington, added, "Cash sales are not an opportunity for business owners to shortchange the government or produce multiple sets of books."
The case was investigated by IRS Criminal Investigation in Las Vegas.
Contact Jeff German at jgerman@reviewjournal.com or 702-380-8135. Find @JGermanRJ on Twitter.