Government rests in excessive force trial of Clark County School District police officer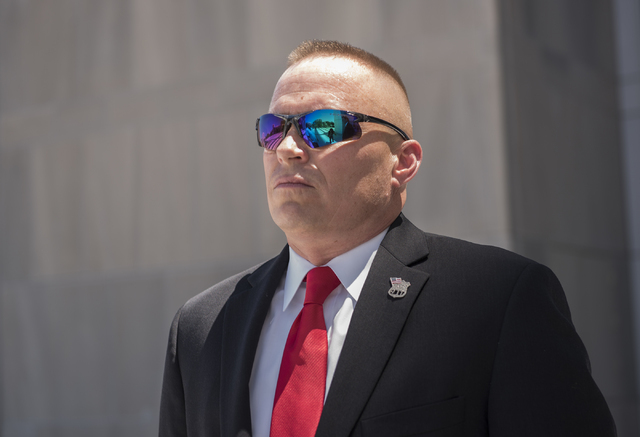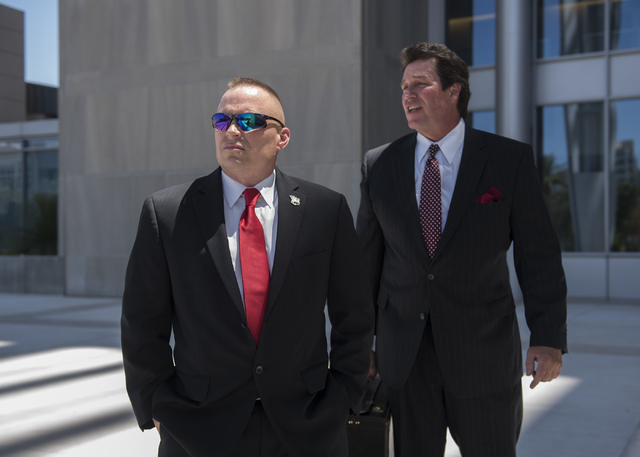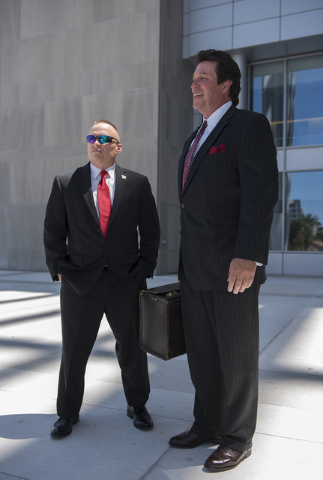 Federal prosecutors rested their case Tuesday in the excessive force trial of a Clark County School District police officer.
James Lescinsky, 45, is accused of assaulting a student and a staffer during a May 2015 confrontation at a North Las Vegas disciplinary school and then covering up his actions.
Lescinsky, who faces five felony counts, waived his right to a jury trial and is letting U.S. District Judge Jennifer Dorsey decide his fate.
He is charged with hitting the 15-year-old girl and a female maintenance worker at the Jeffrey Behavior Junior/Senior High School with his police baton and falsifying official reports of the altercation.
After the government rested Tuesday without calling the student to the witness stand, defense lawyer Jack Campbell asked Dorsey for a judgment of acquittal, arguing prosecutors failed to prove their case. He contended the school's video surveillance tapes of the incident contradicted the testimony of the government witnesses.
Dorsey reserved her decision until the end of the trial.
Campbell planned to present witnesses Wednesday morning, but Lescinsky will not be one of them. Lescinsky told the judge he will not testify in his own defense.
Earlier Tuesday, school staffers testified that they saw Lescinsky come into the lunchroom about noon on May 21, 2015, with his baton in the air looking to break up a disturbance.
Monique Hawkins-Wells, an office assistant, said she screamed when she saw Lescinsky swinging the baton, as she was trying to usher students out of the cafeteria.
She testified that she saw the officer push the teenage girl out the cafeteria face first into a concrete wall in the hallway.
Another staffer, food service supervisor Gloria Henyard-Hall, testified that Lescinsky looked "a little bit crazy-like" after he stumbled while entering the lunchroom.
On Monday, the school maintenance worker, Tarika Rushing, told Dorsey from the witness stand that Lescinsky without warning struck her left hand with the baton as she was trying to calm the student, who had been pulled away from a lunchroom fight with another girl. Rushing said the baton broke one of her fingers.
Federal prosecutors contend that Lescinsky's actions were inconsistent with his training and that he knew what he was doing was wrong.
Campbell maintained that Rushing and the girl were in a heated altercation and that three separate police supervisors later found Lescinsky's conduct "reasonable" under department policy.
Contact Jeff German at jgerman@reviewjournal.com or 702-380-8135. Follow @JGermanRJ on Twitter.