Guns at schools? Careless parents are part of the problem, school police say
Updated May 18, 2023 - 7:44 pm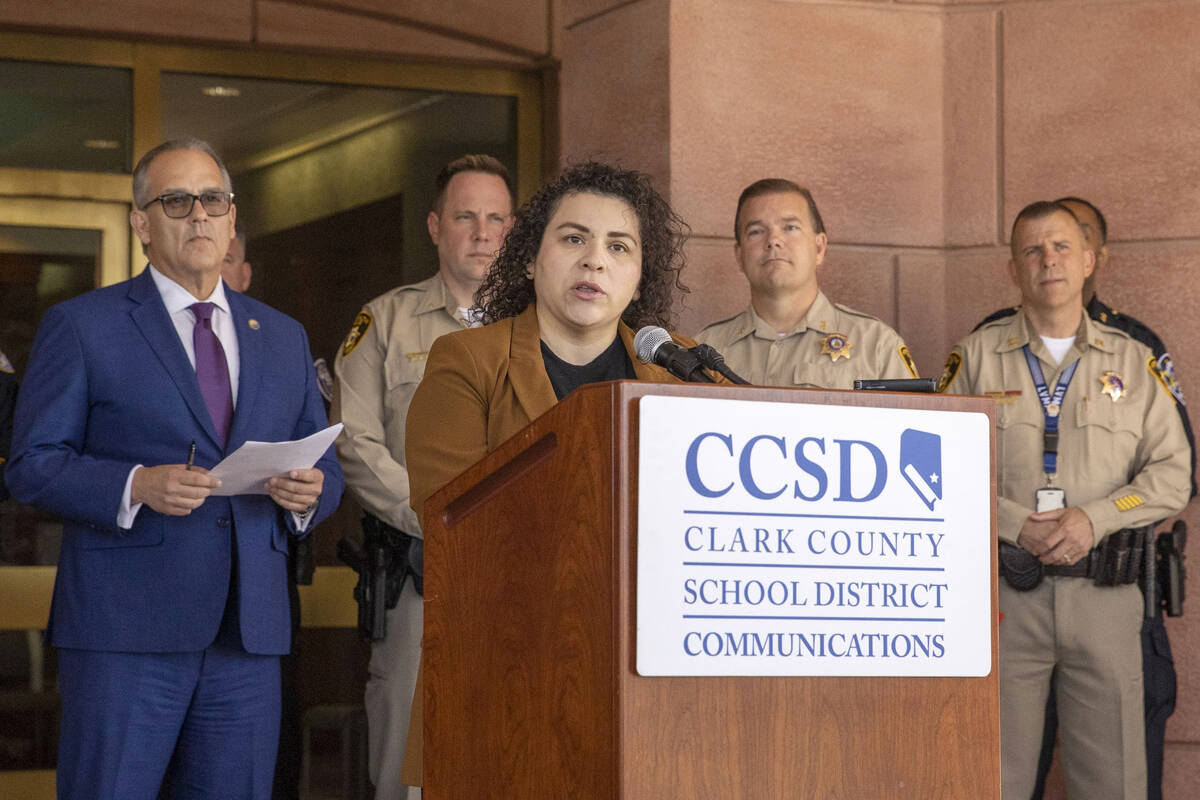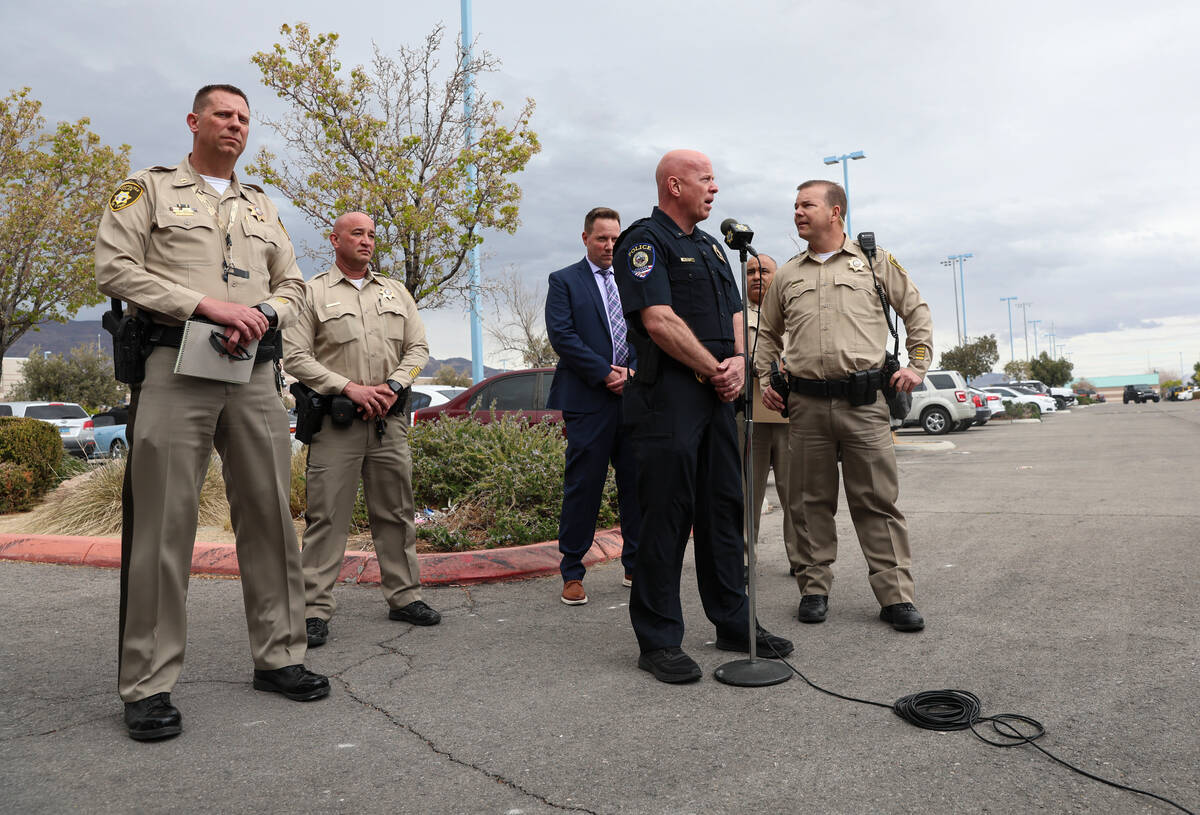 As the school year in Clark County ends, school police are taking stock of another year in which guns made their way onto too many school campuses.
One of the contributors to the problem is parents who don't properly secure their weapons, said Clark County School District police Lt. Bryan Zink.
"Parents (and) guardians do not secure their weapons at home and they end up on our campuses," Zink said in a text message.
Police had seized 30 guns since the school year began in August, according to the school district's latest statistics. But that number is only current to April 30.
There have been more guns confiscated since then, Zink said, without providing a specific figure.
As recently as Wednesday, another gun was seized after authorities arrested teacher Chantel Brown. Police responding to a call about an animal left in a vehicle at Cheyenne High School say they also found a semi-automatic handgun in the car. Brown, 29, faces charges of animal cruelty and having a weapon on school property.
But the majority of guns brought to schools were brought by children, according to the online Clark County School District Firearms Confiscation report. Of the 30 guns confiscated this school year, only five were brought by adults.
"One reason that we are seeing an increase on all weapons on our campuses is that juveniles have easy access to these weapons. People do not secure their weapons either in their homes or cars and they get stolen and end up on our campuses," Zink said in a text message.
According to the firearms report, school police confiscated 29 handguns and one long gun, for a total of 30 guns, 35 BB or air guns, 182 knives, and 62 other weapons between Aug. 8, 2022, and April 30, 2023.
This year's gun confiscation totals are on par with the previous school year. During the 2021-2022 school year, 33 guns were seized, School District Police Chief Mike Blackeye said in a May 10 press conference about school safety.
Blackeye also said a number of the 30 guns seized this school year were the result of "parents or relatives not securing their firearms." He said that with the majority of firearms recovered by police, it was unknown where the student got the gun.
"I think the number is around five that were unsecured in the home that made it on to the campus," Blackeye said.
Robert Cowles, a history teacher in the Clark County School District, said he believes the actual number of firearms that end up on campuses is much higher than the number found by police.
"CCSD is not doing a great job at prevention," Cowles said in a text message.
Cowles said that without actually screening people when they enter a school, "there's no way to know how many guns have walked onto campuses."
"It's the responsibility of every gun owner to ensure their firearms are secured against unauthorized access," Cowles said.
In the May 10 press conference, Clark County School District Superintendent Jesus Jara called the number of weapons seized on school campuses unacceptable and said the district was investigating options for different security measures next year, including the use of clear backpacks and metal detectors.
Jara and other officials, including School Board President Evelyn Garcia Morales, called on families as well as local, county and state governments to do more to stop gun violence that originates in the community from flowing into schools.
Zink said school police have a zero tolerance policy when it comes to kids bringing guns on to campuses. He said any child 10 years or older will be arrested.
He added that parents can also be charged "if they contributed to their child having easy access to firearms that are brought into school property."
Under Nevada law, carrying or possessing firearms — as well as other weapons like explosives, incendiary devices, certain knives, nun chucks, brass knuckles, and others — on school property is a gross misdemeanor. That includes having any of those weapons in a vehicle on school property.
"Bringing a weapon to school can not only get you involved in the juvenile justice system, but also CCSD progressive discipline and may have consequences to your future plans to go to college or join the military," Zink said.
Contact Brett Clarkson at bclarkson@reviewjournal.com. Follow @BrettClarkson_ on Twitter.