Handbiller gets probation for punching tourist on Las Vegas Strip
Updated June 12, 2018 - 6:28 am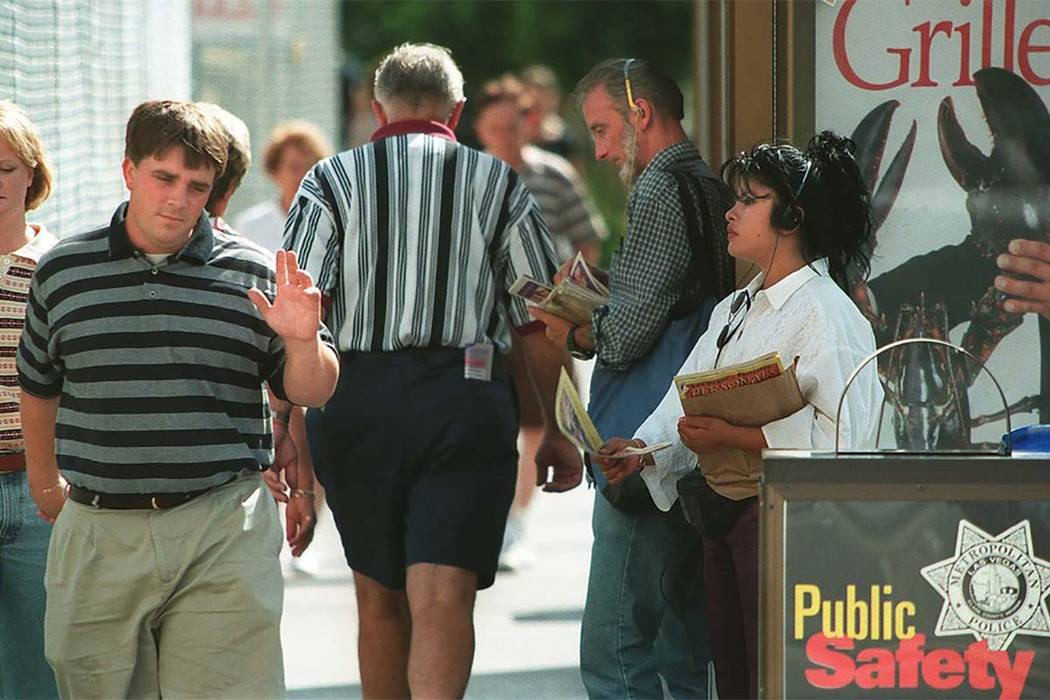 A Las Vegas Strip handbiller was sentenced to up to three years of probation after he punched a tourist who refused to take one of the club promotion cards he was handing out.
Kevin Miller, 53, approached the woman, who was visiting Las Vegas from Michigan, on Jan. 20 while he was handing out cards near The Venetian, according to his arrest report.
The woman told Miller that she wasn't interested, the report states, and Miller swore at her. She shot back with her own response and Miller punched her in the mouth.
The woman took a photo of Miller and then went to a nearby drug store and called police. According to the report, she suffered a split lip that required stitches.
Police located Miller handing out cards near the Mirage and he told them that he did indeed punch the woman, the report stated. He was taken into custody that night.
Miller pleaded guilty in March to one count of attempted battery resulting in substantial bodily harm and was later sentenced to probation on the condition that he enter a drug treatment program, according to court documents.
He remains in custody at the Clark County Detention Center until a bed opens up at a treatment facility.
Contact Max Michor at mmichor@reviewjournal.com or 702-383-0381. Follow @MaxMichor on Twitter.