Alleged gunman in Tammy Meyers death wants to withdraw plea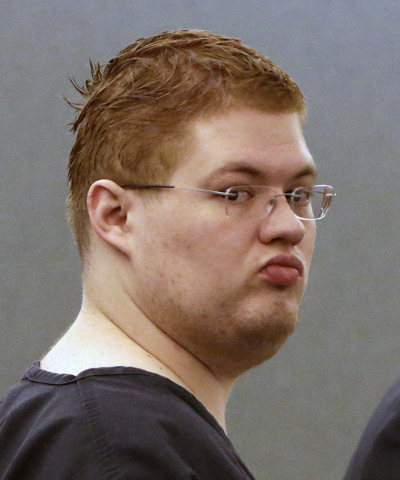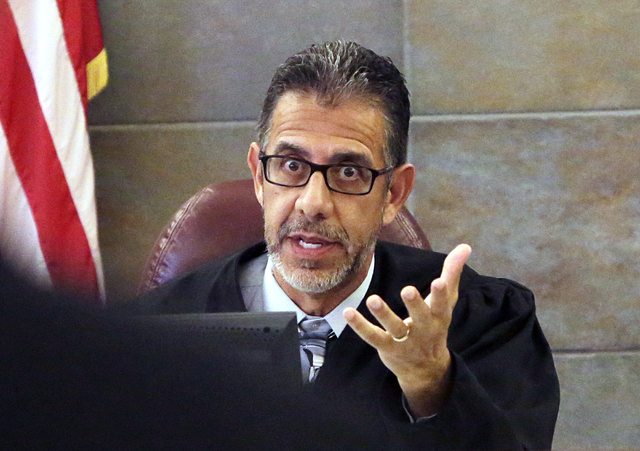 A man who admitted to fatally shooting 44-year-old Tammy Meyers is having second thoughts about a deal he made with prosecutors.
On Thursday, the day Erich Nowsch was scheduled to be sentenced, he told a judge he wants to withdraw his plea.
His lawyers, brothers Augustus and Conrad Claus, told District Judge Michael Villani that Nowsch mailed a request to the court, but a copy of that document was unavailable.
"We're not entirely clear what the basis for this is," Conrad Claus said. "I would be uncomfortable going forward."
He suggested that Nowsch may try to argue that the brothers were ineffective in representing him.
"Erich has mentioned to us that there are things that were not discussed between us," Conrad Claus said. "We're not clear at this point what those are, despite making an effort to determine that."
Chief Deputy District Attorney David Stanton pointed out that Nowsch was thoroughly questioned about his representation and willingness when he entered the plea.
The agreement with prosecutors, made a little more than a month ago, included Nowsch, 20, admitting his role and getaway driver Derrick Andrews, 27, pleading guilty to voluntary manslaughter.
When the judge asked whether Nowsch wanted to withdraw his plea, he responded, "Yes, sir." The judge then postponed the sentencing and scheduled another hearing for May 10.
If Nowsch is allowed to back out of the deal, Andrews' plea agreement would be "forcibly withdrawn," Stanton said.
Nowsch testified late last year that he was high on marijuana when he confessed to last year's killing.
He and Andrews initially faced charges of murder, attempted murder, conspiracy to commit murder and a gun charge in Meyers' death. Both men are being held at the Clark County Detention Center without bail.
Prosecutors said Andrews was behind the wheel of a silver 2000 Audi A6 from which Nowsch fired 24 shots, striking Meyers in the head on Feb. 12, 2015, while she stood in the cul-de-sac in front of her northwest valley home. She died two days later.
The shooting was initially attributed to "road rage," but a prosecutor said the deadly chain of events started when Meyers saw Andrews' car and mistakenly thought it was one that had earlier bumped hers.
Nowsch told police he was in a park across the street from Johnson Junior High School when he noticed a green car that seemed to be following him. He said he thought the car was carrying people who had threatened him and his family.
Nowsch called friends for help, according to police, then climbed into the Audi.
Meyers was in a green Buick Park Avenue with her son, Brandon Meyers. She approached from behind and followed as Andrews drove away, Stanton said.
Police said Nowsch was in the passenger seat of Andrews' car with a Ruger .45-caliber handgun. He fired at least five shots at the Buick before Meyers drove away, authorities said, and Andrews and Nowsch then gave chase.
Meyers ultimately stopped her car outside her home, where she was caught in a hail of gunfire. Brandon Meyers returned fire with his own pistol but hit no one.
Contact David Ferrara at dferrara@reviewjournal.com or 702-380-1039. Find @randompoker on Twitter.
RELATED
In recorded interview, suspect in Tammy Meyers' slaying first is defiant, then bawls
Nowsch lawyers want no part of taped confession
Prosecutor won't seek death penalty in Tammy Meyers murder case
2 accused in Tammy Meyers slaying reject plea deal