'Good Samaritan' killed chasing robber in Las Vegas
December 1, 2017 - 2:59 pm
Updated December 1, 2017 - 6:56 pm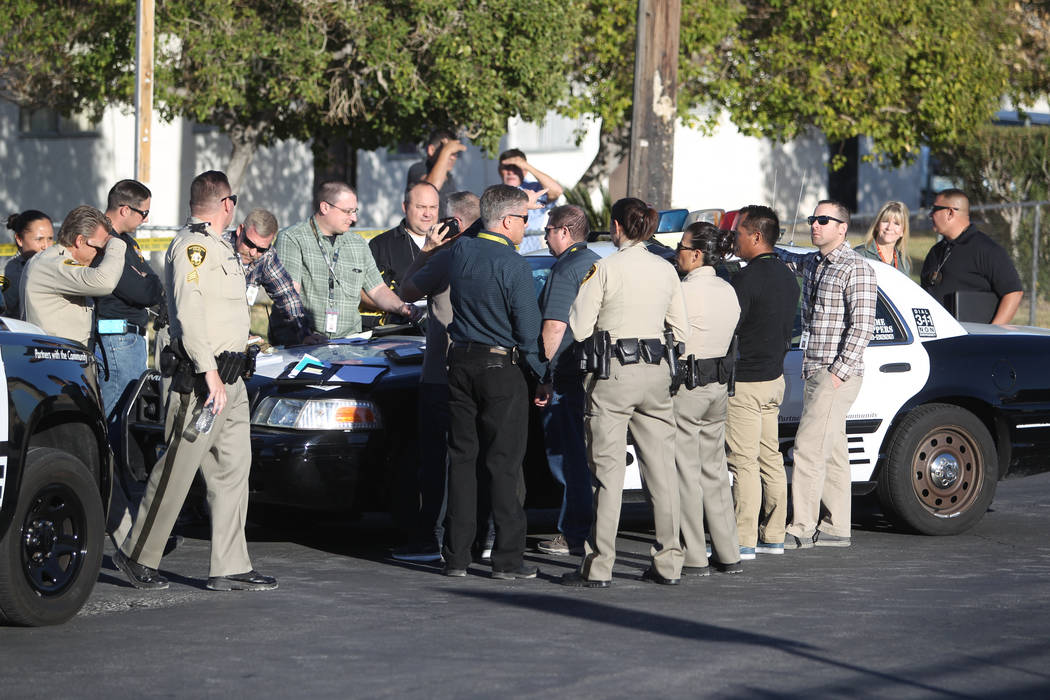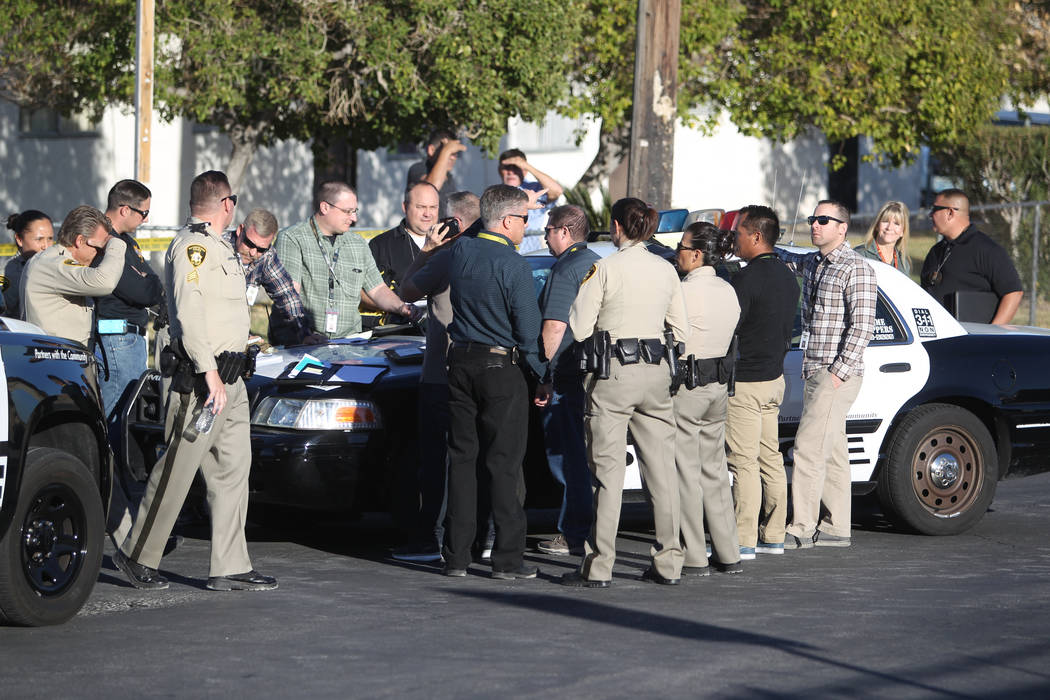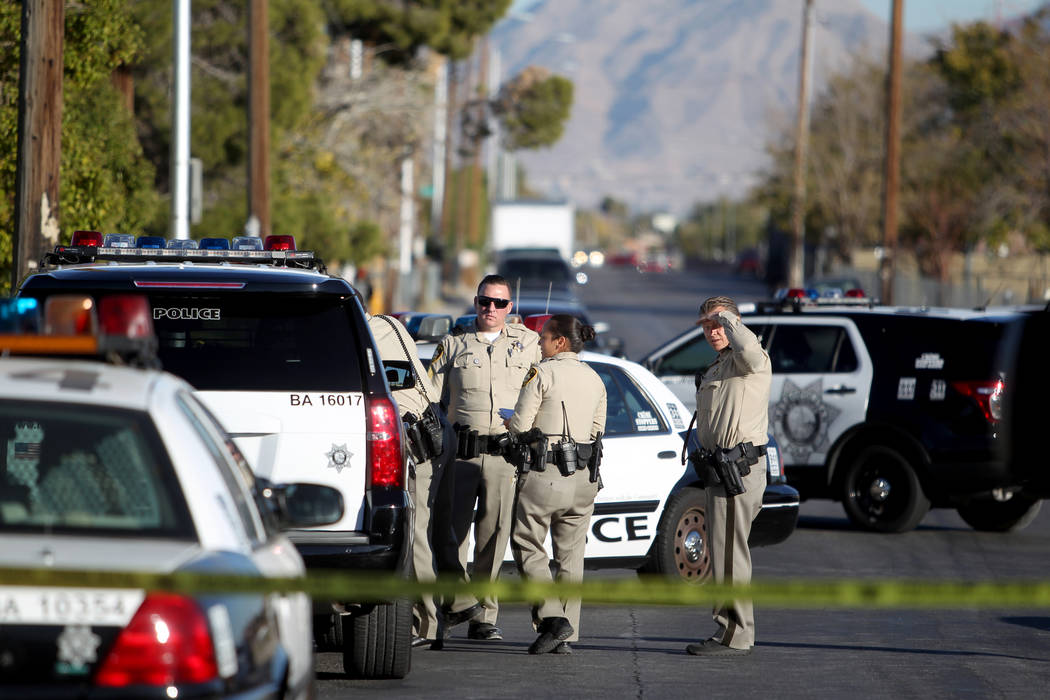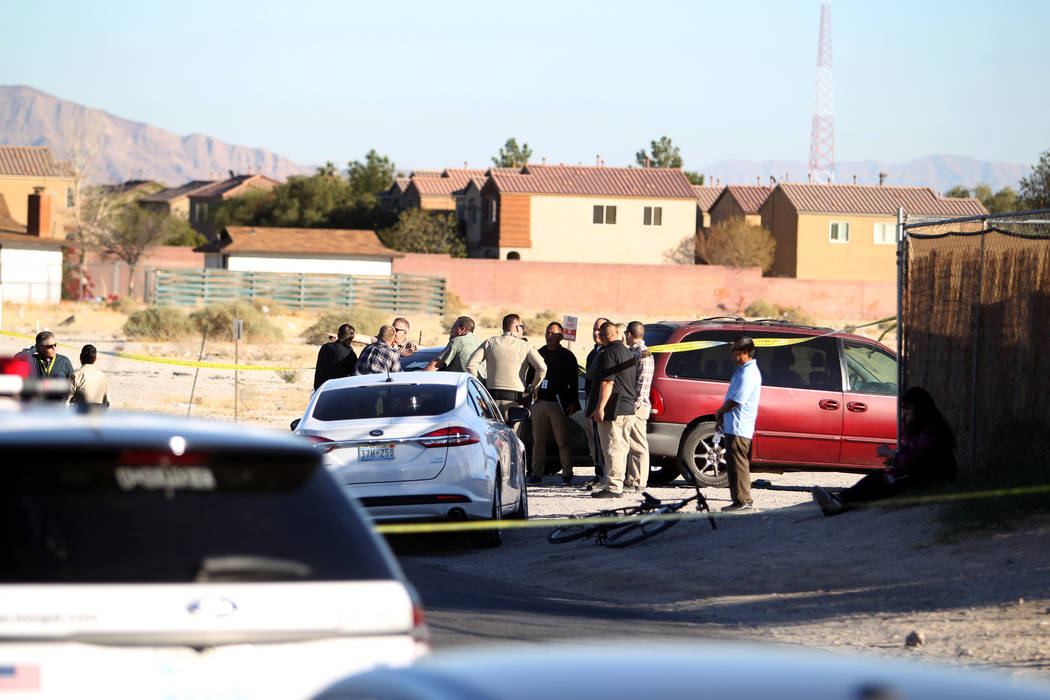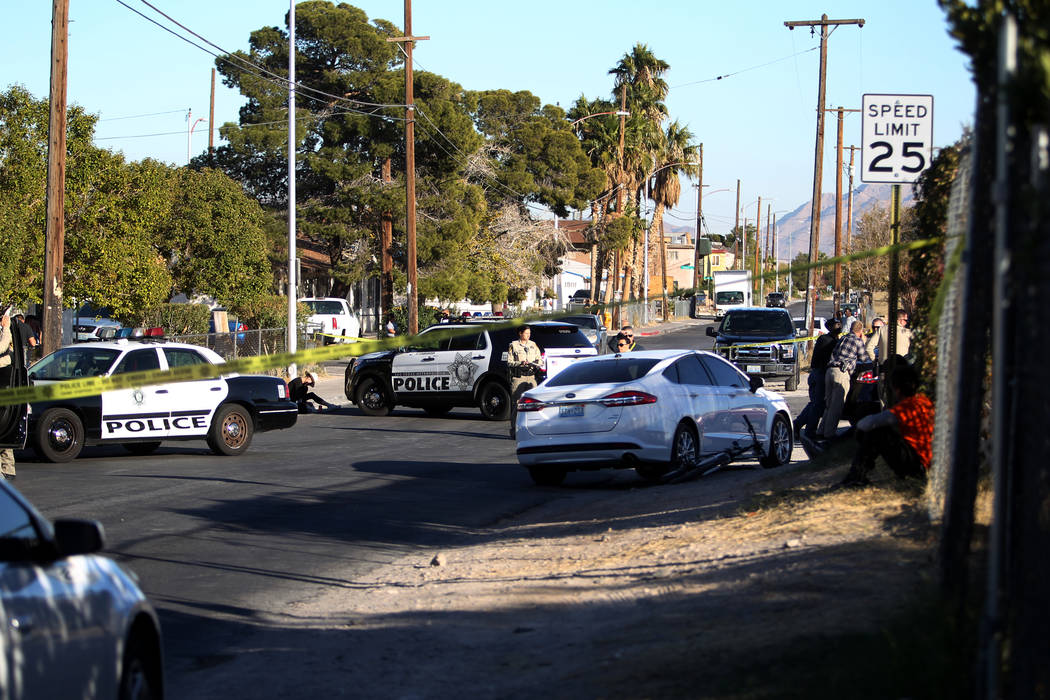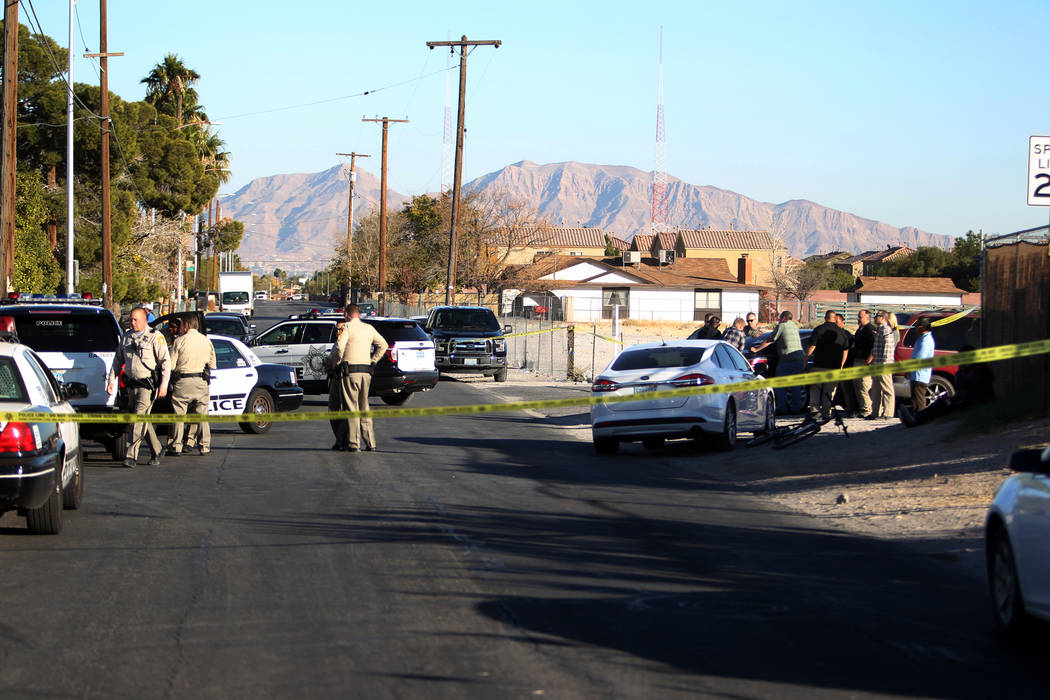 A man who is being hailed a "good Samaritan" by Las Vegas police was fatally shot Friday afternoon while chasing a suspected armed robber in the northwestern valley.
At 1:05 p.m., several 911 callers reported seeing a man lying on the ground next to a bicycle on the 1900 block of Allen Lane, near Rancho Drive. According to Metropolitan Police Department homicide Lt. Dan McGrath, the callers believed the man had been hit by a car.
Officers instead found a man in his 20s dead from at least two gunshot wounds to his upper body.
Just minutes before the man had been shot, McGrath said a woman walking along Rancho Drive near Melody Lane was robbed at gunpoint. After she gave the man all the cash in her purse, McGrath said three men on bikes, including the man killed, chased the suspect. Detectives believe the bicyclists knew the suspect was armed when they went after him.
The suspect led the three men less than half a mile away before he got winded and slowed down. As he stopped, McGrath said he turned around and fired several shots toward the men. Only the victim was shot, police said.
After the shooting, the suspect continued running east from Allen Lane, hiding between several homes and in alleyways. McGrath said one of the bikers continued following him but lost the suspect.
At the scene Friday afternoon, the woman who had been robbed and the two other bicyclists were being interviewed by the detectives.
"We do have some eye witnesses, which is always good for us early on in the investigation," McGrath said. "So we're hopeful we can get this person identified."
As of 3:45 p.m., patrol officers, hoping to take the man into custody, still had a perimeter set up on the surrounding streets.
McGrath said the suspect is a bearded man approximately 6-foot-1 inch tall. Metro Capt. Yasenia Yatimi said he should be considered armed and dangerous.
Although he called the victim a "good Samaritan," McGrath said witnesses to violent crimes should avoid acting as heroes.
"It's really sad. We don't want citizens chasing people with guns," he added. "Please be a good witness and call 911 instead."
Nearby Detwiler Elementary School, 1960 Ferrell St., was placed on a "soft lockdown" at 1:30 p.m. while officers investigated.
The victim's identity will be released by the Clark County coroner after his family has been notified. His death marks the 232nd homicide in the county this year, and the 202nd homicide investigated by Metro.
Anyone with information regarding the shooting or the suspect is asked to call Crime Stoppers at 702-385-5555.
Contact Rio Lacanlale at rlacanlale@reviewjournal.com or 702-383-0381. Follow @riolacanlale on Twitter.