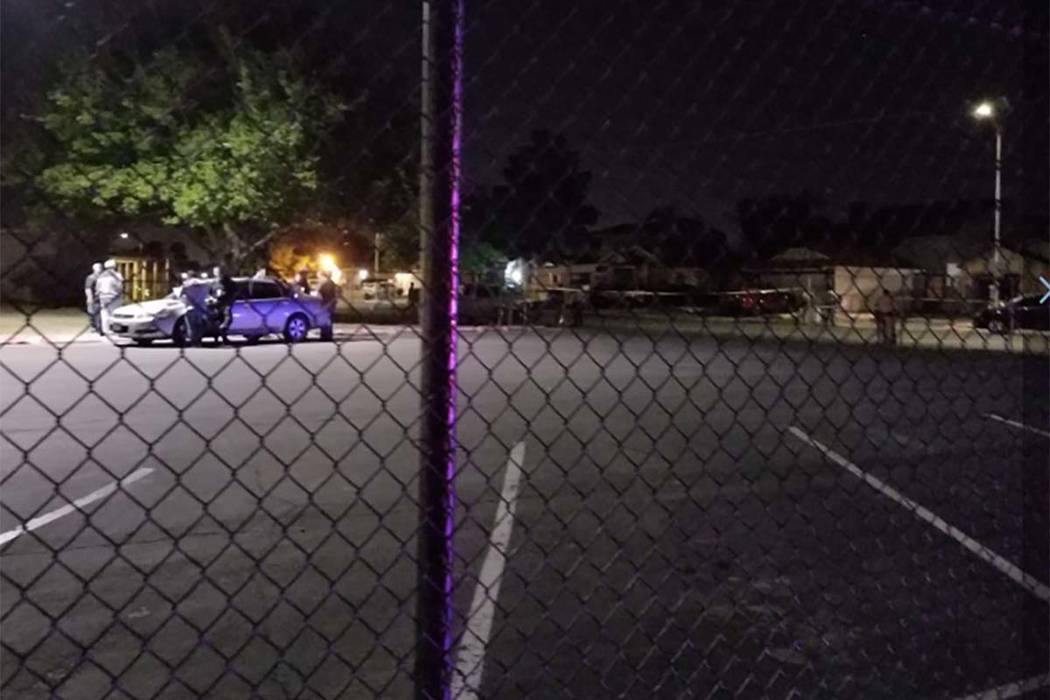 A man was arrested Monday in connection with a March shooting death in the east Las Vegas Valley.
Eric Flores, 27, was arrested on one count of murder with a deadly weapon, according to jail records.
Flores is suspected of shooting and killing 37-year-old Derrian Joshua Stephens. On March 29, Stephens' body was found between two houses on the 4600 block of Van Buren Avenue, with a gunshot wound to the neck, police said.
Officers were called to the area about 8:45 p.m. It took some time for homicide detectives to begin working because people inside the house refused to leave, Las Vegas police Lt. Dan McGrath said at the time.
Witnesses told police they heard arguing prior to hearing gunshots. Shortly after, McGrath said, they saw two men and a woman run east on Van Buren.
Contact Lawren Linehan atllinehan@reviewjournal.com or at 702-383-0381. Follow @lawrenlinehan on Twitter.
4656 E Van Buren Ave, Las Vegas, NV 89110