Police say woman shot dead outside northwest Las Vegas home
Updated May 30, 2018 - 7:36 pm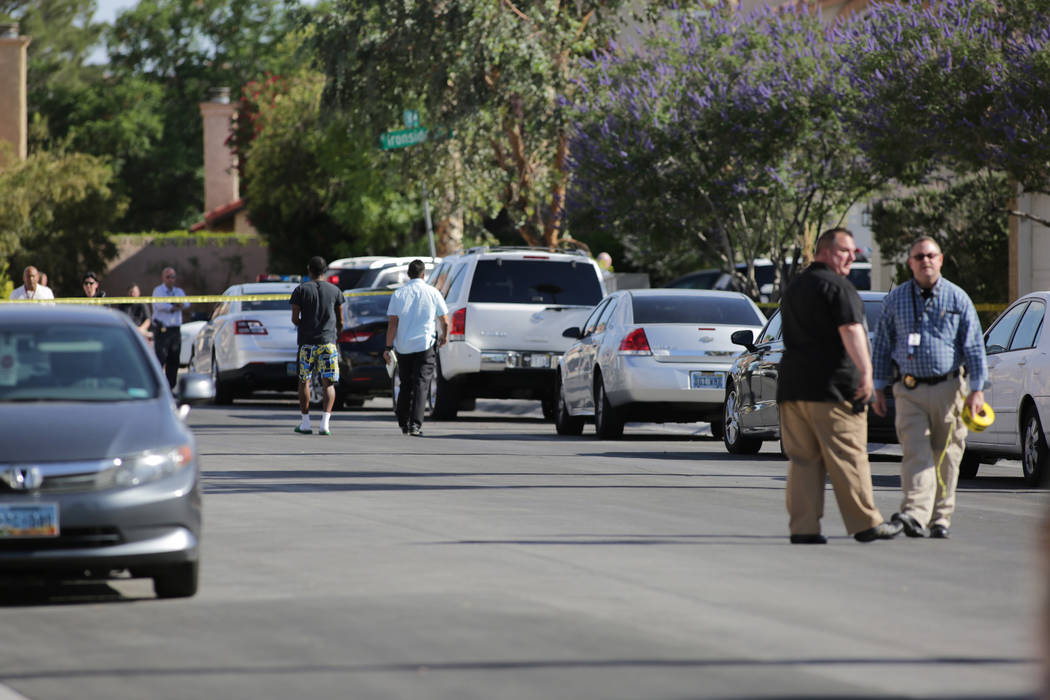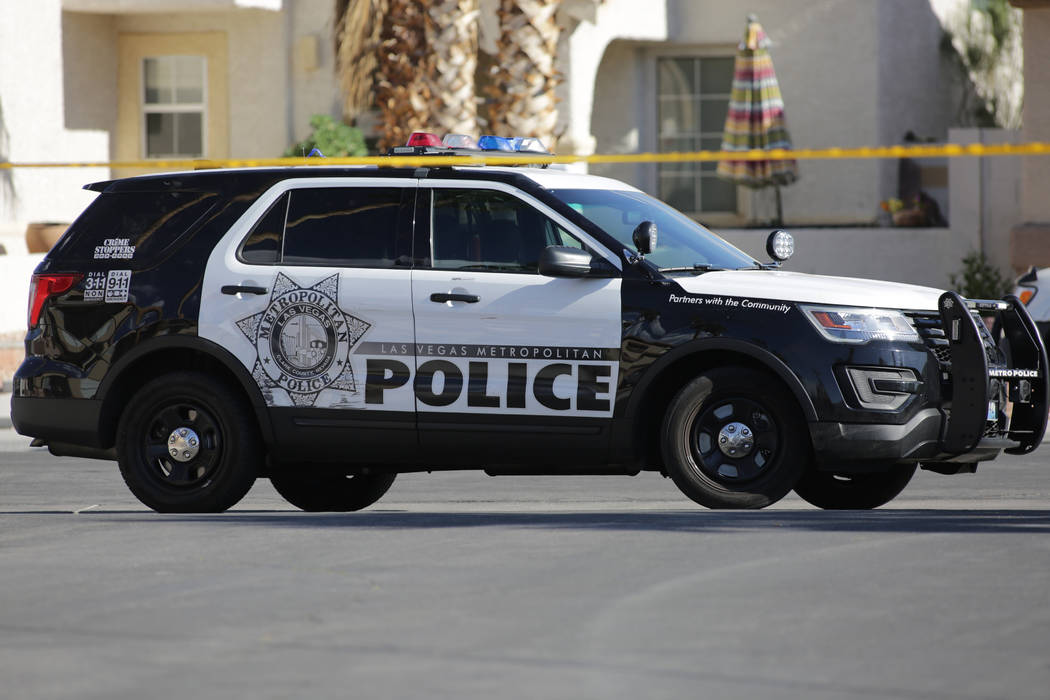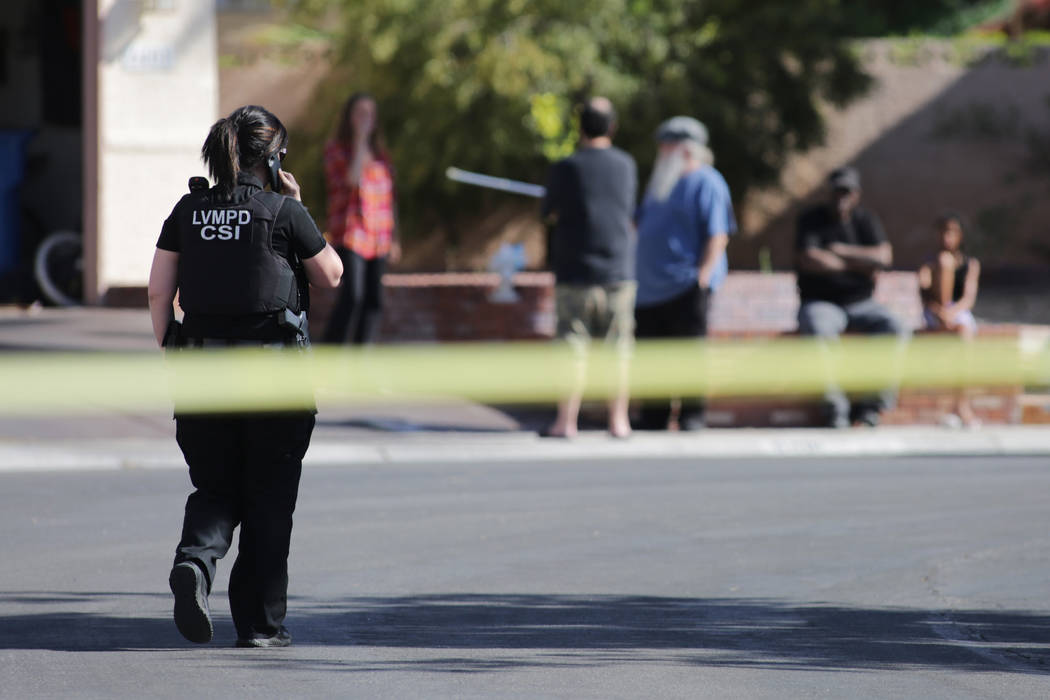 A woman was gunned down by two burglars outside her northwest valley home Wednesday afternoon, Las Vegas police said.
Her death marked the third homicide in the Metropolitan Police Department's jurisdiction since Tuesday night.
The woman and her husband, both in their 60s, had returned home from lunch about 3:30 p.m. when they saw a suspicious vehicle in their driveway on the 6400 block of Morley Avenue, Metro homicide Lt. Ray Spencer said.
Police believe the two men had burglarized the c0uple's home near Smoke Ranch Road and Torrey Pines Drive, and exited the house as she got out of her car, Spencer said.
One of the men fired shots at the woman, killing her at the scene. A neighbor heard the gunshots and reported them to police.
"It's an absolutely disturbing call," Spencer said.
The woman's husband, who has limited mobility, took longer to get out of the car than she did, Spencer said. He was the only witness to the shooting.
"He is extremely distraught," Spencer said.
Both men fled in the vehicle. Police have little description of the men and the vehicle, and were going to check the area for security footage, Spencer said.
Emma Valdez and another women heard the gunshots as they were sitting outside her home on nearby Shakespeare Road. They walked down the street to check out the commotion.
Valdez described what she saw as she approached the scene moments after the shooting. Neighbors cried as they saw the woman lying in the street. The woman's husband began to cry as first responders placed a white sheet over her body.
"It was so sad because her hand was sticking out from under the blanket, and you could see her wedding ring," Valdez said.
The Clark County coroner's office will release the woman's identity.
Her death represents the third homicide since Tuesday as well as the 87th investigated within Clark County and the 73rd investigated by Metro this year, according to Las Vegas Review-Journal records.
"We are going to work this nonstop and make sure we get these people into custody," Spencer said.
Contact Mike Shoro at mshoro@reviewjournal.com or 702-387-5290. Follow @mike_shoro on Twitter. Review-Journal staff writer Blake Apgar contributed to this report.